anti aging
10 Skin Care Rules for Mature Skin
February 24, 2021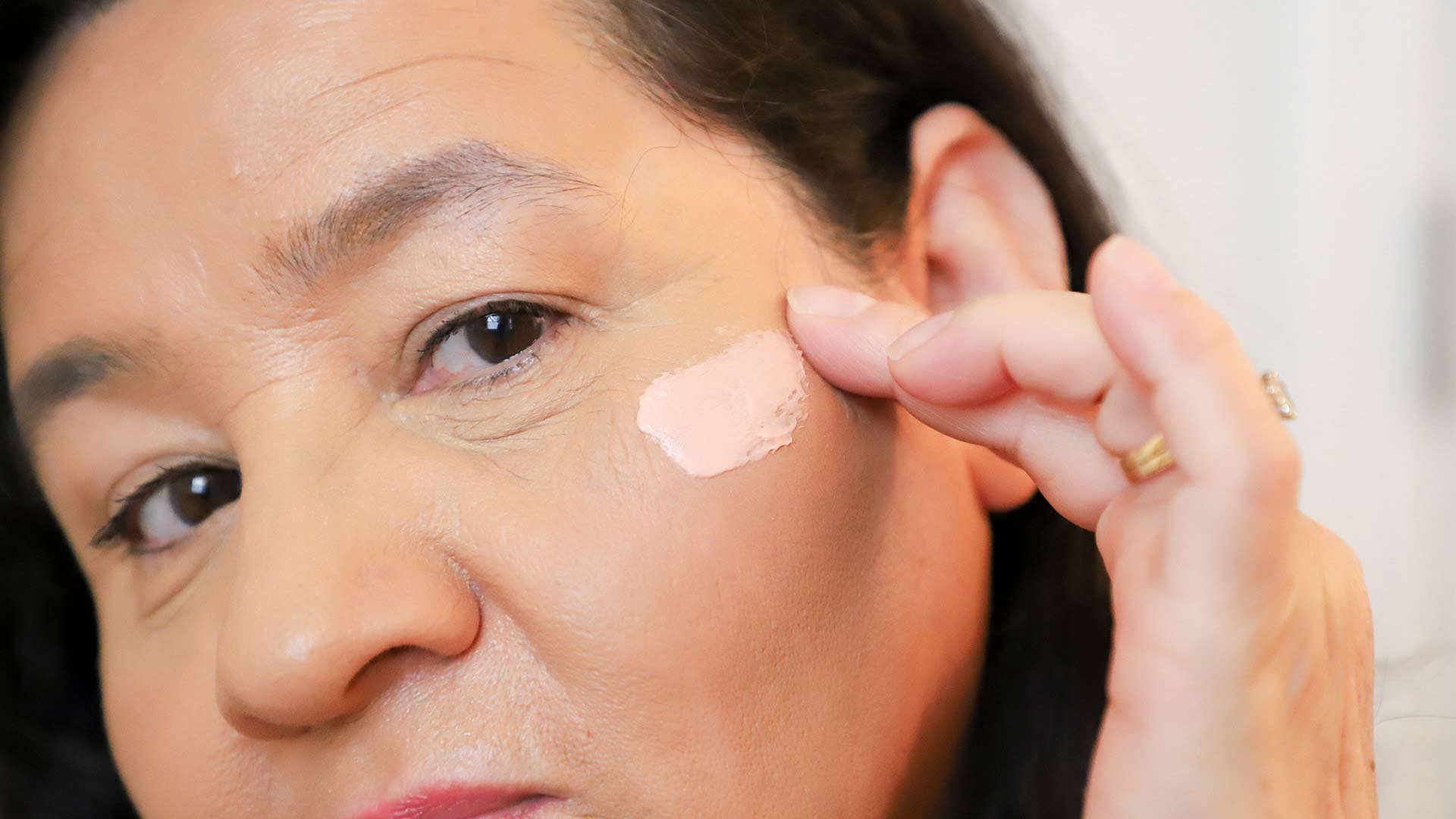 It's no secret that every age and stage comes with its own set of concerns—this is true in life, and when it comes to our skin. For mature skin, these concerns can come in the form of age spots, fine lines, sagging and wrinkles. The trick to embracing your aging skin is to follow certain skin care rules that will keep your complexion looking and feeling its best. Ready to care for your skin the right way? Keep reading, below, we're sharing 10 skin care rules for mature skin.
MATURE SKIN CARE RULE #1: WASH YOUR FACE WITH A CREAM CLEANSER
As skin matures, it can lose moisture, nutrients, and natural oils, resulting in drier skin. So, your first anti-aging skin care step should be reaching for a cream cleanser, like the L'Oréal Paris Age Perfect Nourishing Cream Cleanser. It's formulated with replenishing oils to help gently yet effectively remove traces of makeup so that you can cleanse your skin without over-drying it every morning and night.
MATURE SKIN CARE RULE #2: ADD RETINOL INTO YOUR ROUTINE
Fine lines, wrinkles and texture are extremely common in mature skin. In order to improve the appearance of these nuisances, it's key to use products that are working to resurface the skin. This is where retinol comes into play. Retinol, a form of vitamin A, stimulates cell turnover, thus aiding in resurfacing the skin and creating a more smooth, youthful appearance. Dermatologists recommend using a pure retinol because it's proven to work faster at smoothing the skin. L'Oreal Paris Night Serum, 0.3% Pure Retinol can be used twice weekly under moisturizer to improve the appearance of dull skin through exfoliation and aid in preventing wrinkles.
MATURE SKIN CARE RULE #3: ILLUMINATE THE LOOK OF YOUR SKIN WITH SERUM
As you age, the look of skin's radiance can decrease. Serums can aid in making the skin look more radiant because they have hydrating and brightening ingredients. The L'Oréal Paris Age Perfect Cell Renewal Golden Serum is formulated with golden micro-reflectors to help illuminate the look of your complexion. Instantly, skin feels softer and appears refreshed. Apply this non-greasy, lightweight serum onto cleansed skin morning and night.
MATURE SKIN CARE RULE #4: DON'T FORGET ABOUT YOUR EYES
As you age, your eye area can lose the look of vitality. The L'Oréal Paris Age Perfect Eye Renewal Eye Cream helps hydrate the eye area immediately and diminish the appearance of dark circles, under-eye bags, and crow's feet with continued use over time. After applying serum, use your fingertips and delicately apply a small amount of eye cream around your entire eye area.
MATURE SKIN CARE RULE #5: CONCEAL DARK CIRCLES AND UNDER-EYE BAGS
Your eyes are usually the first spot to show signs of aging so masking your dark circles and under-eye bags is a must. To keep your skin looking as youthful and radiant as possible, adding a concealer into the mix—in combination with your eye cream—can help with that. Gently pat the L'Oreal Eye Cream in a Concealer, 0.5% hyaluronic acid under the eyes for dark circle correction and an extra layer of hydration. This lightweight concealer not only provides brightening coverage, but it's packed with hydrating skincare ingredients too.
MATURE SKIN CARE RULE #6: WEAR SUNSCREEN EVERY DAY
We can't stress enough how important it is to protect your skin from the damaging effects of the sun. Spending prolonged periods of time in the sun without applying sunscreen can lead to visible signs of aging developing over time. According to the American Academy of Dermatology (AAD), applying an SPF of 30 or higher daily is essential as well as reapplying immediately after swimming or sweating. Incorporating a daily moisturizer with SPF into your routine is a great way to ensure that you're always protected. The L'Oreal Rosy Tone Broad Spectrum SPF 30 Sunscreen not only revives the skin and provides essential hydration, but it also protects against sun damage.
MATURE SKIN CARE RULE #7: USE A HYDRATING FOUNDATION
We said before, as the skin matures, it tends to become drier, making it a good idea to stick to foundations with hydrating formulas. The L'Oréal Paris Age Perfect Makeup Radiant Serum Foundation with SPF 50 helps to keep skin hydrated and provides natural-looking, even coverage that won't settle into lines. Best of all, it also provides broad-spectrum sun protection. Call it a win-win! Gently buff the foundation on the skin with a soft sponge. We love the L'Oréal Paris Infallible Blend Artist Foundation Blender.
MATURE SKIN CARE RULE #8: GENTLY REMOVE MAKEUP BEFORE BED
While this skin care rule is essential for all skin types at any age, mature skin can especially benefit from this tip. Excessive rubbing and pulling can tug the skin and cause fine lines and wrinkles to develop over time. And if you're not diligent about removing makeup before bed, it can mix with dirt and oil that has built up throughout the day and lead to breakouts. Most importantly, it can prevent your nighttime anti-aging products from working their best. In order to avoid breakouts and ensure your skincare products are able to function properly, you'll want to remove all makeup and apply your products to a cleansed face. We love the L'Oreal Micellar Water Complete Cleanser Waterproof - All Skin Types as a gentle, waterless option to get the job done quickly.
MATURE SKIN CARE RULE #9: INCORPORATE FACE MASKS INTO YOUR ROUTINE
Skin care should be functional, but it can also be a great way to implement self care into your routine. Give your skin some extra TLC with the help of a face mask. Formulated with AHA, imperial peony, and a mineral exfoliant, the L'Oréal Paris Age Perfect Cell Renewal Rosy Tone Face Mask refreshes and renews your skin's rosy tone while gently exfoliating and refreshing the skin. Consider it your go-to tool for a five-minute, relaxing at-home facial.
MATURE SKIN CARE RULE #10: SWAP OUT YOUR DAY-TIME MOISTURIZER AT NIGHT
While we highly recommend moisturizing day and night, the types of moisturizers for each time of the day can certainly differ. In the morning, a moisturizer with SPF is essential. It's also a good idea to use something lightweight during the day so the skin doesn't feel greasy, especially if you're wearing makeup on top. At night, we recommend using something that has a slightly denser texture for extra hydration. The Age Perfect Cell Renewal Night Cream is a great option. Not only does it stimulate surface skin cell renewal during sleep, but the rich, creamy texture makes for an ultra-luxe experience.
Photo Credit: Melissa San Vicente Landestoy
Next: 10 Makeup Tips for Women Over 50
{ "@context": "https://schema.org/", "@type": "WebPage", "speakable": { "@type": "SpeakableSpecification", "cssSelector": ["speakable-content"] }, "url": "https://www.lorealparisusa.com/beauty-magazine/skin-care/anti-aging/mature-skin-care-rules-to-follow" }
Discover more tips & tricks
Keep your skin happy
See all articles
Shop Featured Skin Care products
Discover More
{ "@context": "http://schema.org", "@type": "BreadcrumbList", "itemListElement": [ { "@type":"ListItem", "position": 1, "item": { "@id": "/", "name": "Home" } } , { "@type":"ListItem", "position": 2, "item": { "@id": "https://www.lorealparisusa.com/beauty-magazine", "name": "Beauty Magazine" } } , { "@type":"ListItem", "position": 3, "item": { "@id": "https://www.lorealparisusa.com/beauty-magazine/skin-care", "name": "Skin Care For Every Age" } } , { "@type":"ListItem", "position": 4, "item": { "@id": "https://www.lorealparisusa.com/beauty-magazine/skin-care/anti-aging", "name": "Anti Aging Skin Care" } } , { "@type":"ListItem", "position": 5, "item": { "@id": "https://www.lorealparisusa.com/beauty-magazine/skin-care/anti-aging/mature-skin-care-rules-to-follow", "name": "mature-skin-care-rules-to-follow" } } ] }