anti aging
Product Pick: Our Best Moisturizer for Aging Skin Over 60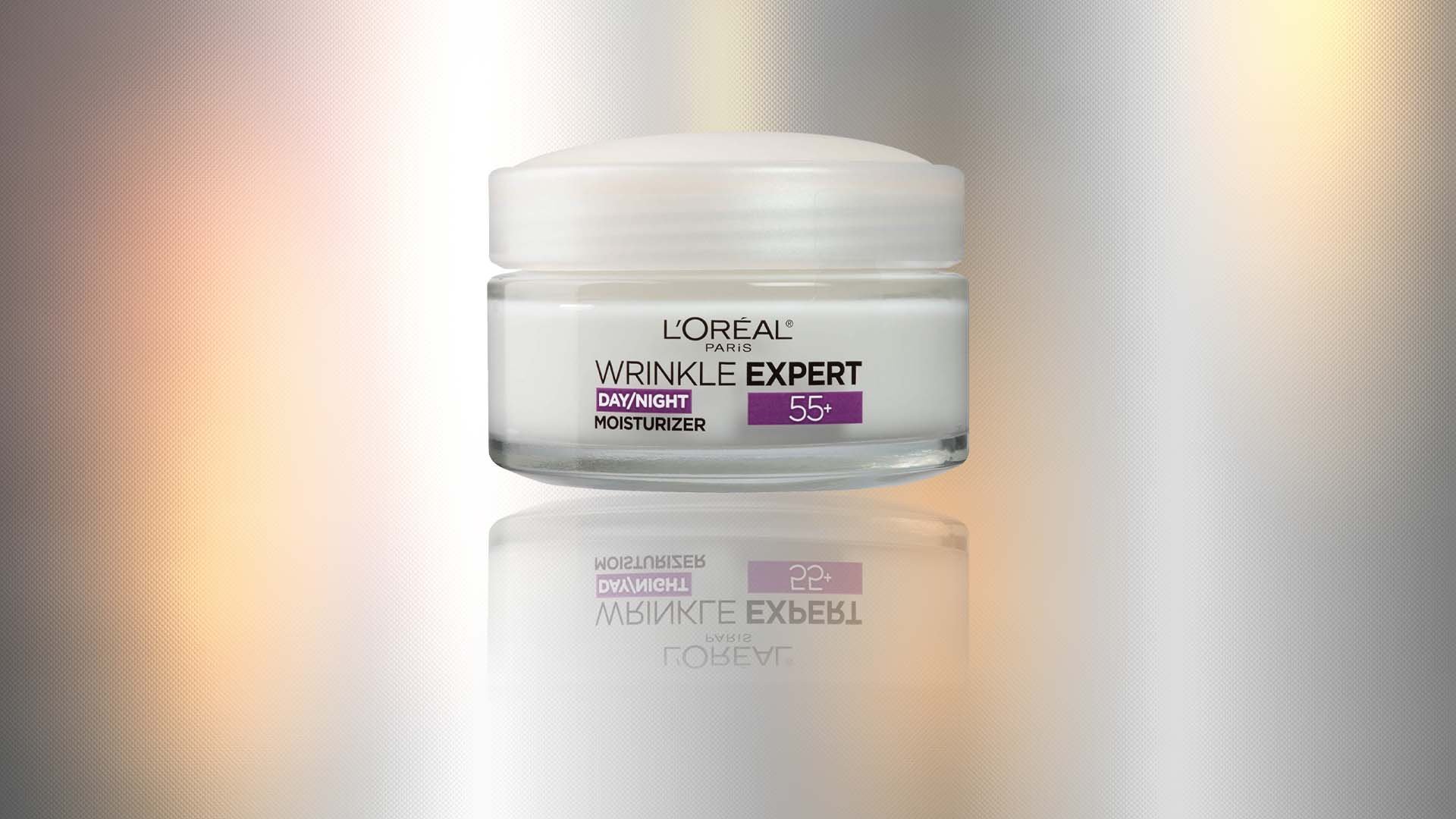 There's no denying that aging skin comes with its share of skin care concerns. Once you hit your 60s, chances are, visible wrinkles and sagging skin will have become a fixture on your face. Beyond that, skin can become increasingly dry and uncomfortable with age. The good news is, you can totally take back control of your skin with the right moisturizer, but not just any cream will do. Read on to learn all about our best moisturizer for aging skin over 60, including how to add this essential to your skin care routine.
OUR BEST MOISTURIZER FOR AGING SKIN OVER 60
In case you didn't know, moisturizer is as good as gold when it comes to mature skin. This essential gives aging skin the pick-me-up it needs to look and feel it's very best. According to the American Academy of Dermatology, skin does, in fact, become drier as you age, but moisturizer can help. There is a myriad of options available, but we love the L'Oréal Paris Wrinkle Expert 55+ Moisturizer. This day and night moisturizer, which is formulated with calcium, not only provides lasting, all-day moisture but also reduces the appearance of wrinkles and improves sagging contours over time. Basically, it's a must for your anti-aging routine.
HOW TO USE OUR BEST MOISTURIZER FOR AGING SKIN OVER 60
Now that you have a little background about L'Oréal Paris' best moisturizer for aging skin over 60, let's go over how to incorporate it into your skin care routine. To reap all of the rewards, you'll want to always moisturize your face twice a day—morning and night—but let's go a little deeper. Follow this step-by-step routine to take your moisturizing game up a notch or five.
STEP #1: CLEANSE YOUR FACE
Kick off your mature skin care routine with a cleansing session. Because of the dryness we've already talked about, you'll need to rely on a nourishing cleanser to further pick up the slack. The L'Oréal Paris Age Perfect Nourishing Cream Cleanser is the perfect option. Made with replenishing oils, this staple gently cleans skin and removes makeup without over-drying. Every morning and evening, lather the cleanser in wet hands and gently massage it onto your skin. Rinse thoroughly and pat dry.
STEP #2: EXFOLIATE LIKE A PRO
Next up: exfoliation! While you may think that you can skip out on this skin care step, you don't want to miss out on the benefits of a round of exfoliation. After all, dull-looking skin is the ultimate no-no. Reach for a face scrub, like the L'Oréal Paris Pure-Sugar Nourish & Soften Cocoa Scrub, which contains three pure sugars, coconut oil, and cocoa butter to give your skin gentle and effective exfoliation. As a result, your skin will look more refined with a soft and smooth feel.
To use, wet your fingers, then massage the face scrub over your face using small circular motions. Rinse with lukewarm water and pat dry. This face scrub doubles as a lip scrub, so don't forget to exfoliate your pout, too.
STEP #3: REACH FOR A FACE SERUM
Serums work wonders to address various skin care concerns depending on the formula you use. Since moisture is at the top of the list for your mature skin, you can't go wrong with the L'Oréal Paris Revitalift Derm Intensives 1.5% Pure Hyaluronic Acid Serum. Formulated with pure hyaluronic acid, this serum absorbs quickly to replenish hydration and reduce the appearance of wrinkles in two weeks for visibly plumped, youthful-looking skin. Smooth two to three drops of serum over your face and neck day and night.
STEP #4: LAYER ON MOISTURIZER
Now it's time to boost your skin with your moisturizer. Apply the moisturizer gently over your face and your neck until fully absorbed. Remember, it's important to moisturize your skin twice a day to achieve your desired results.
STEP #5: SHOW YOUR EYES SOME LOVE
Last but certainly not least, you can't leave your eyes out of the equation. The skin around your eyes is thinner and more delicate compared to other areas on your face. Because of this, it's usually prone to showing signs of aging first, so you'll want to amp up the moisture with an eye cream. Try the L'Oréal Paris Wrinkle Expert 55+ Anti-Wrinkle Eye Treatment, which visibly reduces signs of aging like crow's feet, dryness, and rough skin texture. To use, every morning and night, apply a small amount of the eye cream around the eye area and smooth to absorb.
Next up: Make sure your mature skin makeup routine is on point, too. Here are 10 Makeup Tips for Women Over 50 to get you started.
Discover more tips & tricks
Keep your skin happy
See all articles
Shop Featured Skin Care products
Discover More