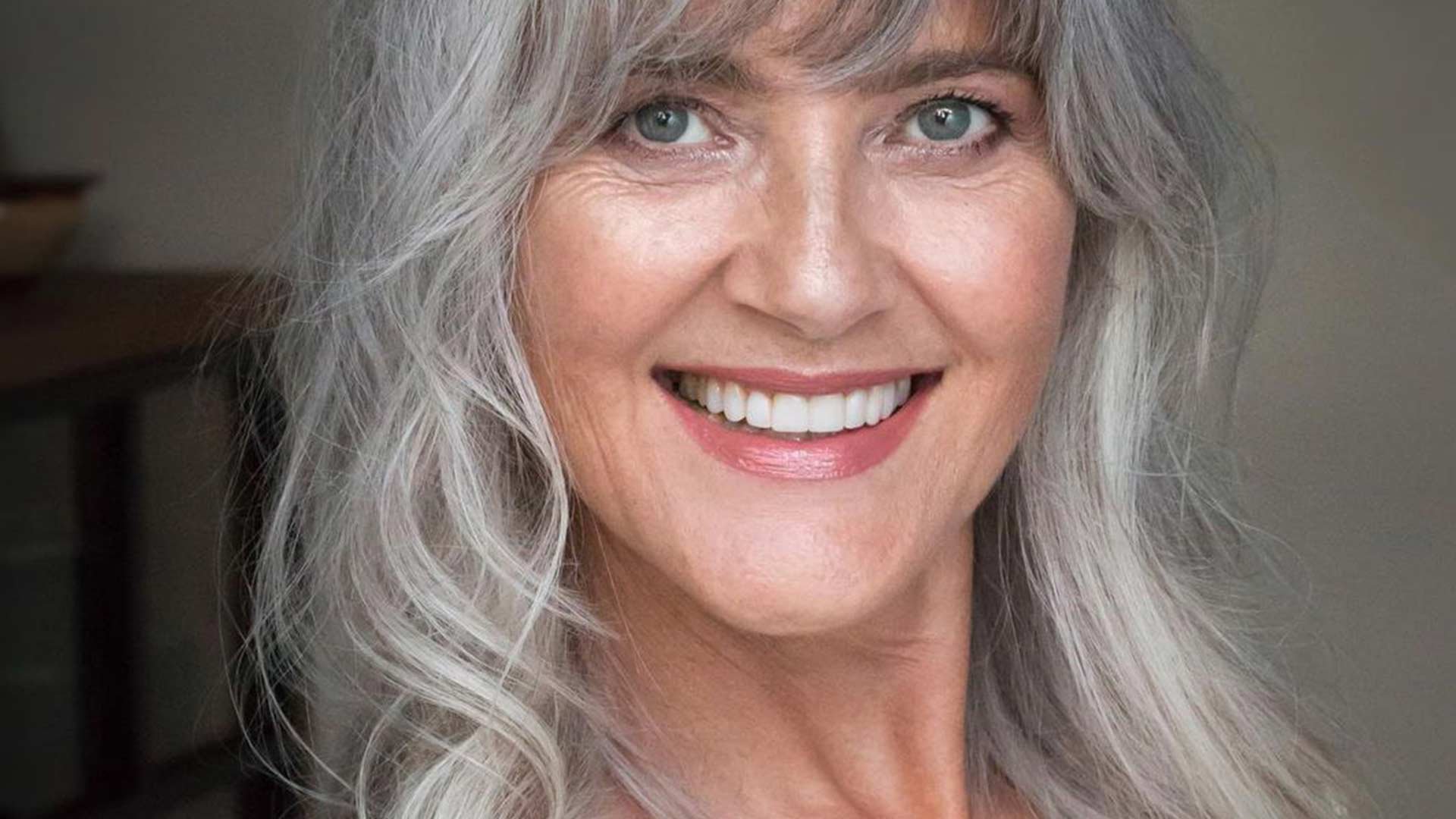 anti aging
How To Make Mature Skin Look Dewy
There's no confidence boost quite like having glassy, dewy skin. However, if you have mature skin, you may find that it can be difficult to achieve a dewy look due to the loss of natural oils and moisture you experience as you age. Luckily, we're sharing our tips for how to get dewy skin and the best dewy skin care products for mature skin. Keep reading to learn about what skin care and makeup routine steps you can take to get the glowing skin of your dreams.
START WITH EXFOLIATED SKIN
One major key to having radiant skin is ensuring that you exfoliate away dead skin cells in order to uncover smooth, even texture. Because mature skin can be fragile, opt for chemical exfoliation over physical scrubs because it tends to be more gentle. Incorporating retinol into your skin care routine is a great way to exfoliate while tackling skin concerns like fine lines and wrinkles and uneven texture. Start by using the L'Oréal Paris Revitalift Derm Intensives Night Serum, 0.3% Pure Retinol at night twice a week under moisturizer, and then build up to nightly use if your skin can tolerate it. This retinol serum is great for mature skin because it's formulated with hydrating ingredients like glycerine and hyaluronic acid which help to combat the potentially drying effects of retinol.
MAXIMIZE HYDRATION
Ensuring that your skin is dewy from the inside out requires that you properly moisturize. To maximize hydration, start by applying the L'Oréal Paris Revitalift Derm Intensives 1.5% Pure Hyaluronic Acid Serum under your moisturizer day and night. Hyaluronic acid is a naturally occurring substance in our skin that enhances moisture retention, but as we age, we produce less and less of it, making it even more important to incorporate it into your skin care routine if you have mature skin.
After applying hyaluronic acid serum, follow up with a rich moisturizer like the L'Oréal Paris Age Perfect Rosy Tone Moisturizer for Mature, Dull Skin. This is the perfect pick for mature skin because it's formulated with gently exfoliating ingredients like lipohydroxy acid to refine skin texture and restore natural, healthy tone.
INCORPORATE ANTIOXIDANT PRODUCTS INTO YOUR SKIN CARE ROUTINE
Antioxidants are essential for healthy, glowing skin because they help to counteract free radicals which damage the skin, according to the Cleveland Clinic. Free radicals attack the lipids in your skin that protect it from moisture loss, leading to visible signs of aging. The new L'Oréal Paris Age Perfect Cell Renewal Midnight Serum is formulated with an Antioxidant Recovery Complex derived from vitamin E and bitter orange to support the skin's moisture barrier and replenish antioxidant levels at night when the skin is at its peak level of cell renewal and repair. Antioxidants help fight off the damage from free radicals and ensure the moisture barrier remains healthy—and a healthy moisture barrier means healthy, radiant skin.
OPT FOR LUMINOUS MAKEUP
Achieving dewy-looking skin is not only done through skin care, but through choosing the right makeup products, too. When it comes to a radiant complexion, opt for a foundation or tinted moisturizer that's lightweight and luminous, like the L'Oréal Paris Age Perfect Radiant Serum Foundation with SPF 50. This serum foundation is formulated with vitamin B3 and hydrating serum to ensure it moisturizes the skin. It evens the skin tone, looks dewy, but not greasy throughout the day, and doesn't settle into fine lines—it's perfection for mature skin.
If you're looking for a foundation with more coverage, try the L'Oréal Paris Infallible Pro-Glow Foundation which is creamy, lightweight and long lasting. Formulated for dry skin, this pick is perfect for days when you want to look dewy, yet ensure that any imperfections are covered.
Editor's Tip: If you want even more glow, grab the L'Oréal Paris True Match Lumi Glotion Natural Glow Enhancer. Apply it as a base under your foundation for an all over dewy look, or swipe it on the cheekbones and bridge of your nose on top of foundation for a glow on targeted areas.
Photo Credit: Penny Hill @pen_penelle
Discover more tips & tricks
Keep your skin happy
See all articles
Shop Featured products
Discover More