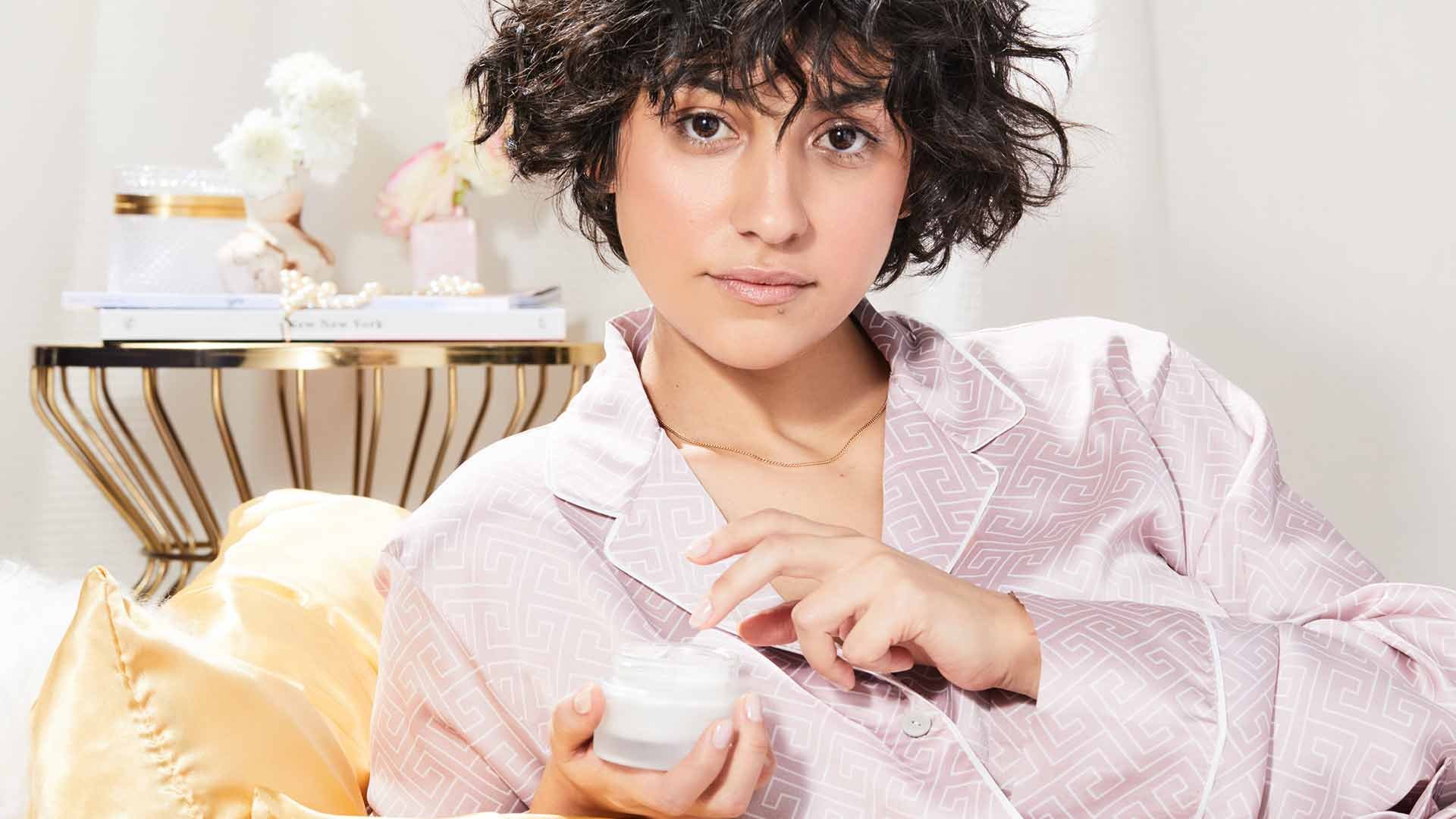 skin care essentials
How To Layer Retinol Like A Pro In Just 3 Easy Steps
Your anti-aging routine must-have.
When it comes to perfecting a simple and easy-to-follow nighttime skin care routine, retinol is one of the top ingredients that comes to mind. Retinol serum, specifically, is considered a must-have for any effective regimen to incorporate at night. But sometimes, adding a product to your skin care routine is easier said than done. If you're not sure how to layer your products, how much to use, or how to maximize their efficiency you could end up using them wrong. What a waste! Luckily, it doesn't have to be a complicated pro secret. Check out these simple steps for layering retinol in your nighttime skin care routine, along with the easy-to-use, affordable products all available at Target.
The Benefits Of Retinol For Skin
Before we get into the quick steps, it's important to have a quick refresher on why retinol is considered such a skin care must-have for a plethora of concerns. According to the American Academy of Dermatology (AAD), retinol is a derivative of vitamin A that can help unclog pores and make skin appear brighter. It can also help reduce the appearance of fine lines and wrinkles, smooth skin texture, and aid in treating acne.
If you want to start adding a retinol product to your skin care routine, dermatologists recommend ones with pure retinol, such as the L'Oréal Paris Revitalift Derm Intensives Night Serum, 0.3% Pure Retinol, rather than derivatives and complexes. Since it has no other additives and is the pure molecule itself, this serum's dose of retinol is a safe starting point for use.
How To Layer Retinol Serum In Your Nighttime Skin Care Routine
Follow these simple steps to easily add retinol to your nighttime skin care routine.
Step 1: Cleanse Your Skin
Every regimen starts with the proper prep. Before you can add your new favorite serums, clean your skin with the L'Oréal Paris Revitalift Derm Intensives 3.5% Glycolic Acid Cleanser. It gently works to resurface the skin while removing makeup, oil, dirt and other impurities that can pile up on the skin's surface throughout the day. Simply lather it into your hands and massage into the skin before rinsing with warm water.
Step 2: Layer Your Serums
This is where things get really interesting—it's time to layer your serum. But who says you have to stick to just one? The most effective nighttime skin care routine—whether it be anti-aging, hydrating, repairing or otherwise—should include all the ingredients that you need to address your concerns. You always want to layer your products starting with the lightest consistency, so start with the L'Oréal Paris Revitalift Derm Intensives 1.5% Pure Hyaluronic Acid Serum to lock in moisture and re-plump the skin. Then follow up with the L'Oréal Paris Revitalift Derm Intensives Night Serum, 0.3% Pure Retinol to smooth your skin's texture, brighten your complexion and reduce wrinkles over time. Gently massage each into the skin, allowing them to absorb before moving on to the next product.
Step 3: Finish With Moisturizer
Lock in your serum with a moisturizer that works to firm, brighten, smooth and soften the skin. The L'Oréal Paris Revitalift Triple Power Anti-Aging Moisturizer Fragrance-Free includes three top derm-recommended ingredients—hyaluronic acid, vitamin C and pro-retinol. It's like the trifecta of anti-aging must-haves. Use it at night for additional hydration and then again in your morning skin care routine to create a moisturized base before you apply your makeup.
Next: Debunking Retinol Myths: What You really Need To Know
Photo Credit: Chaunte Vaughn
Discover more tips & tricks
Keep your skin happy
See all articles
Shop Featured products
Discover More