anti aging
7 Aging Skin Concerns and How to Address Them
October 28, 2019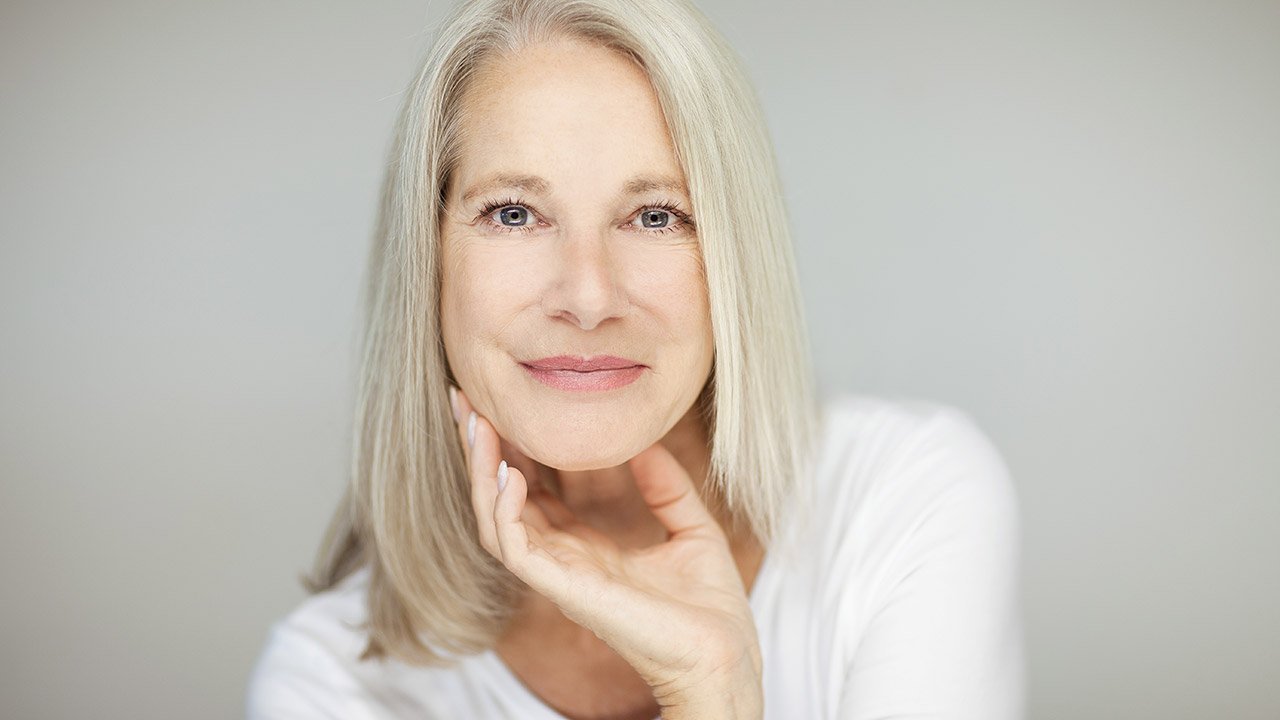 While there's the popular idea that wisdom comes with age, that's not the only thing that goes along with getting older—aging skin is a pretty common side effect as well. First, the signs are subtle, and then your skin starts to gradually lose its youthful appearance. All in all, it can be challenging to deal with, especially if you're unsure of how to manage the changes that occur as your skin ages. First, it's important to know that you're beautiful at any age. Secondly, there are ways you can address the appearance of visible signs of aging. From dry skin to sagging skin, there are tips and tricks for managing all your aging skin concerns. Keep reading to learn about common signs of aging, how to tackle seven aging skin care concerns, and a few anti-aging products you can use to upgrade your mature skin care routine.
WHAT ARE THE SIGNS OF AGING SKIN?
As we mentioned above, your skin goes through quite a few changes as you get older. According to the Mayo Clinic, your skin can become thin, less elastic, and more fragile and the fatty tissue just below the skin can decrease. They also share that the production of natural oils can start to decrease, which can lead to dry skin.
HOW TO ADDRESS 7 AGING SKIN CONCERNS
Aging brings about no shortage of new problems. Below, we're breaking down what to do if you're dealing with seven common aging skin concerns.
1. DULL SKIN
Known as one of the first indicators of aging skin, dullness can start to develop as you get older. You see, as your skin naturally ages, it can start to lose its radiant glow. While this has much to do with natural skin cell turnover slowing down, it can also be caused by not using moisturizing products in your daily skin care routine.
What to do: The key to managing dull skin is to use hydrating products that boost radiance. Cover all the bases with the L'Oréal Paris Age Perfect Cell Renewal Golden Serum, L'Oréal Paris Cell Renewal Day Cream SPF 15, and L'Oréal Paris Cell Renewal Night Cream. This system works to restore your skin's radiance by stimulating surface skin cell renewal for youthful-looking skin. After one month, your skin will appear more plumped and rejuvenated for a refreshed finish.
2. DARK CIRCLES
Dark circles may have already been the bane of your existence through your younger years, but they're also a sign of aging skin. Known to often be hereditary, dark circles can also appear due to lack of sleep, insufficient hydration, and thinning skin under the eyes. As your skin matures, the skin under your eyes becomes thinner, which causes the blood vessels underneath to become more prominent and leads to a darker hue under your eyes.
What to do: There is a reason why your mother may have told you to use an eye cream before you get your beauty sleep. Great for treating multiple eye concerns, the right eye cream can instantly refresh your skin. We recommend the L'Oréal Paris Age Perfect Eye Renewal Eye Cream to target five signs of aging at once, including dark circles, puffiness, under-eye bags, crow's feet, and crepiness.
3. DRY SKIN
Dry skin tends to become a problem once your skin's natural oil production slows down. And the thing with dry skin is, it can actually lead to a variety of different issues, including peeling, redness, and scaling—all of which can be an absolute pain to deal with.
What to do: If you're currently experiencing dryness, boost your skin with instant moisture with a hydrating skin serum, like the L'Oréal Paris Revitalift Derm Intensives 1.5% Pure Hyaluronic Acid Serum. Formulated with hyaluronic acid, this serum absorbs instantly to replenish the skin with long-lasting hydration.
4. WRINKLES
The Mayo Clinic shares that although fine lines and wrinkles are a natural part of aging, sun exposure, pollutants, smoking, and genetics also play a role in their development. Managing your wrinkles in the early stages is key to preventing deeper sets of lines from appearing over time.
What to do: You'll want to use a moisturizing cream that has a formula with potent anti-aging ingredients, such as the L'Oréal Paris Revitalift Triple Power Anti-Aging Moisturizer. Formulated with hyaluronic acid, Pro-Retinol, and hyaluronic acid, this moisturizer visibly reduces wrinkles, firms, and brightens the skin in one week.
5. CROW'S FEET
The tiny wrinkles that form at the corner of your eyes are enough to drive anyone crazy. Due to the skin around your eyes naturally thinning, combined with less oil production, crow's feet are likely to appear as your skin matures. Also, since your eyes move constantly, repetitive expressions can cause the wrinkles to become more prominent. While this common sign of skin aging may have begun to show as early as in your mid to late 20s, it's likely that the lines will deepen as you continue to age, and it can be worth getting a handle on their appearance sooner rather than later.
What to do: To help minimize the appearance of crow's feet, we recommend trying the L'Oréal Paris Revitalift Miracle Blur Eye Instant Eye Smoother. Made with Opti-Blur technology and light-diffusing pigments, this product works to reduce signs of aging around the eyes for radiant skin.
6. ELEVENS
The vertical lines found in-between your eyebrows and above your nose, also known as your elevens, mimic the shape of the number they're nicknamed after. Often caused by the natural way your face moves when squinting or frowning, these lines can be a bit difficult to manage. Luckily, you can minimize the appearance of this particular type of wrinkle by again using a moisturizer specially made to fight visible signs of aging.
What to do: Give your skin the TLC it needs with the L'Oréal Paris Age Perfect Hydra Nutrition Honey Day Cream. Formulated with nurturing oils and manuka honey extract, this cream deeply nourishes the skin and creates a firmer more supple appearance in just four weeks.
7. AGE SPOTS
One of the most common aging skin concerns is the development of dark spots. Whether you spend a lot of time tanning or are not as diligent with wearing sunscreen as you should be, you can develop age spots over time. The key to keeping age spots at bay is to use broad-spectrum sunscreens with SPF values of 15 or higher regularly and as directed. It's also a must to take other sun protection measures, which include wearing protective accessories like a hat and sunglasses and limiting time in the sun during peak hours.
What to do: Your best bet is to use a day cream with SPF like the L'Oréal Paris Revitalift Triple Power Day Lotion SPF 30. This anti-aging day lotion will help to reduce the appearance of existing age spots while helping to prevent further damage.
Now that you know how to address your aging skin care concerns, why not learn about a skin care routine that's perfect for your changing complexion? Next, check out our article, Your Skin Care Routine for Mature Skin.
{ "@context": "https://schema.org/", "@type": "WebPage", "speakable": { "@type": "SpeakableSpecification", "cssSelector": ["speakable-content"] }, "url": "https://www.lorealparisusa.com/beauty-magazine/skin-care/anti-aging/aging-skin-care-concerns-and-signs" }
Discover more tips & tricks
See all articles
Shop Featured Skin Care products
Discover More
{ "@context": "http://schema.org", "@type": "BreadcrumbList", "itemListElement": [ { "@type":"ListItem", "position": 1, "item": { "@id": "/", "name": "Home" } } , { "@type":"ListItem", "position": 2, "item": { "@id": "https://www.lorealparisusa.com/beauty-magazine", "name": "Beauty Magazine" } } , { "@type":"ListItem", "position": 3, "item": { "@id": "https://www.lorealparisusa.com/beauty-magazine/skin-care", "name": "Skin Care For Every Age" } } , { "@type":"ListItem", "position": 4, "item": { "@id": "https://www.lorealparisusa.com/beauty-magazine/skin-care/anti-aging", "name": "Anti Aging Skin Care" } } , { "@type":"ListItem", "position": 5, "item": { "@id": "https://www.lorealparisusa.com/beauty-magazine/skin-care/anti-aging/aging-skin-care-concerns-and-signs", "name": "aging-skin-care-concerns-and-signs" } } ] }