skin care essentials
Why You Should Try a Glycolic Acid Peel at Home
December 09, 2019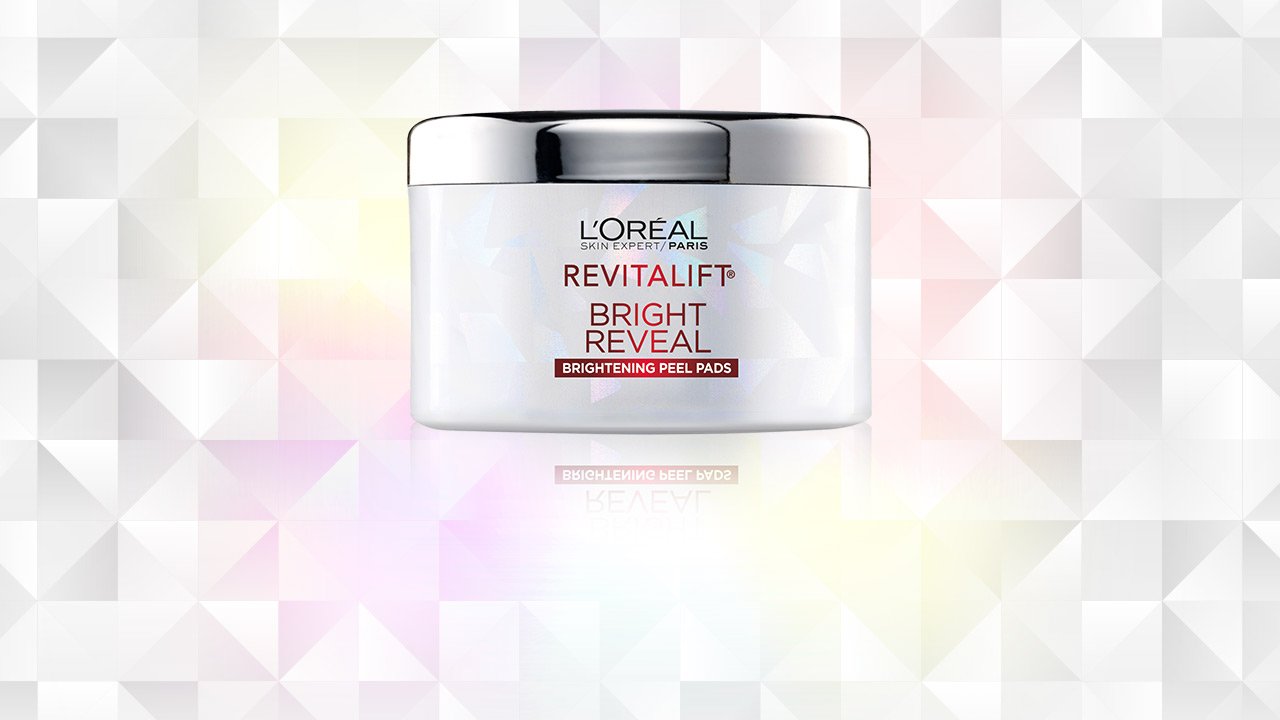 While you may think that giving yourself a chemical peel at home is far from a good idea, it may be time to reconsider. With so many skin care products at your disposal, you can actually try various treatments without having to rely on a professional. Glycolic acid peels are a case in point. With glycolic acid peel pads on hand, you can give yourself a skin peel without ever leaving your home (except maybe to purchase the peel in the first place).
Why is that worthwhile, besides convenience? Well, if you've been battling common skin care concerns like dark spots and visible signs of aging, it's time to listen up. Below, we're giving you the 4-1-1 on glycolic peels and how you can add one to your skin care routine.
WHAT ARE CHEMICAL PEELS?
First things first, you need to know the basics about chemical peels—because a glycolic acid peel is a form of a chemical peel. Unlike at-home glycolic peels, professional chemical peels are a bit more intense and can require some downtime after the procedure. According to the American Academy of Dermatology, dermatologists use chemical peels to literally peel away signs of aging from the skin on the face, hands, neck, and chest. In addition to reducing signs of aging such as fine lines and wrinkles, professional chemical peels are also used to treat other skin concerns including acne, age spots, discoloration (uneven skin tone), dullness, freckles, rough-feeling skin, and sun damage.
So, in case it isn't clear, when we say you can try a chemical peel at home—we aren't saying you can receive the exact same professional procedure without a professional. That wouldn't be safe! Rather, you can use at-home peels that are inspired by dermatologist treatments.
WHAT IS GLYCOLIC ACID?
A glycolic acid peel is actually the most common AHA peel, according to research published by the National Institutes of Health. Glycolic acid is a popular peel agent because it penetrates skin easily. In turn, it chemically exfoliates the skin and can help to improve the appearance of skin's texture and radiance.
HOW CAN YOU DO A GLYCOLIC ACID PEEL AT HOME?
Booking an appointment with your derm for a chemical peel sounds tempting, but as we mentioned above, you can also benefit from a glycolic acid peel at home. All you need are the L'Oréal Paris Revitalift Bright Reveal Brightening Daily Peel Pads. A great way to introduce your skin to AHAs, the multi-ply textured pads physically resurface dead skin cells from the surface of skin. Immediately after use, skin looks brighter and feels softer, while skin tone is more even and texture more refined with continued use over time.
As for how to use them, it couldn't be easier! Every night, after washing your face, gently move the peel pad over your complexion in a circular motion. That's it!
Editor's note: Keep in mind that since AHAs like glycolic acid may leave your skin more sensitive to the sun, you'll want to use broad-spectrum sunscreen with an SPF of 30 or higher in the morning as directed (along with taking other sun protection measures like limiting your amount of time in the sun, seeking shade, and covering up exposed areas).
HOW ELSE CAN YOU ADD GLYCOLIC ACID TO YOUR ROUTINE?
If you're officially a fan of glycolic acid, peel pads are just a starting point. Check out these other skin care products—all formulated with glycolic acid—that you can add to your skin care routine:
L'Oréal Paris Revitalift Bright Reveal Brightening Daily Scrub Cleanser: This daily scrub facial cleanser is formulated with glycolic acid and gentle micro-pearls to exfoliate dullness and impurities from the surface of skin. Immediately, skin looks brighter, while skin tone appears more even with continued use over time. Every morning and evening, lather the facial cleanser into wet hands and gently massage it onto your skin in circular motions, then rinse thoroughly and pat dry.
L'Oréal Paris Revitalift Bright Reveal Brightening Dual Overnight Moisturizer: Nothing beats multitasking skin care products and this one comes right in handy. The dual-action moisturizer features an exfoliating concentrate of glycolic acid in one chamber and a brightening infusion formulated with vitamin C and Pro-Retinol in the other. Its deeply hydrating formula glides onto skin and absorbs quickly. Every night, smooth the moisturizer gently over cleansed skin. Immediately, skin looks more radiant and feels hydrated, while skin tone looks more even, and the appearance of dark spots is diminished with continued use over time.
L'Oréal Paris Revitalift Bright Reveal Brightening Day Moisturizer SPF 30: Formulated with glycolic acid, Pro-Retinol, and vitamin C, this daytime moisturizer immediately makes skin appear brighter, while dull, uneven skin tone is renewed with continued use over time. This moisturizer is also formulated with broad-spectrum sunscreen SPF 30, so apply as directed, and don't forget about taking other everyday sun protection measures, like staying out of the sun and wearing protective accessories.
L'Oréal Paris Revitalift Derm Intensives 10% Pure Glycolic Acid Serum: This facial serum comes dermatologist-approved to give your skin the love it needs. Formulated with aloe and pure glycolic acid, the serum absorbs quickly and will visibly even skin tone and reduce the appearance of dark spots and wrinkles over time. It's also free of dyes, fragrances, and parabens.
Ready to show your skin some more TLC? There's more at-home skin care to indulge in! Head on over to our article, How to Do a DIY Facial and Have an At-Home Spa Day.
Discover more tips & tricks
Keep your skin happy
See all articles
Shop Featured Skin Care products
Discover More