skin care concerns
What Are Blemishes?
November 22, 2019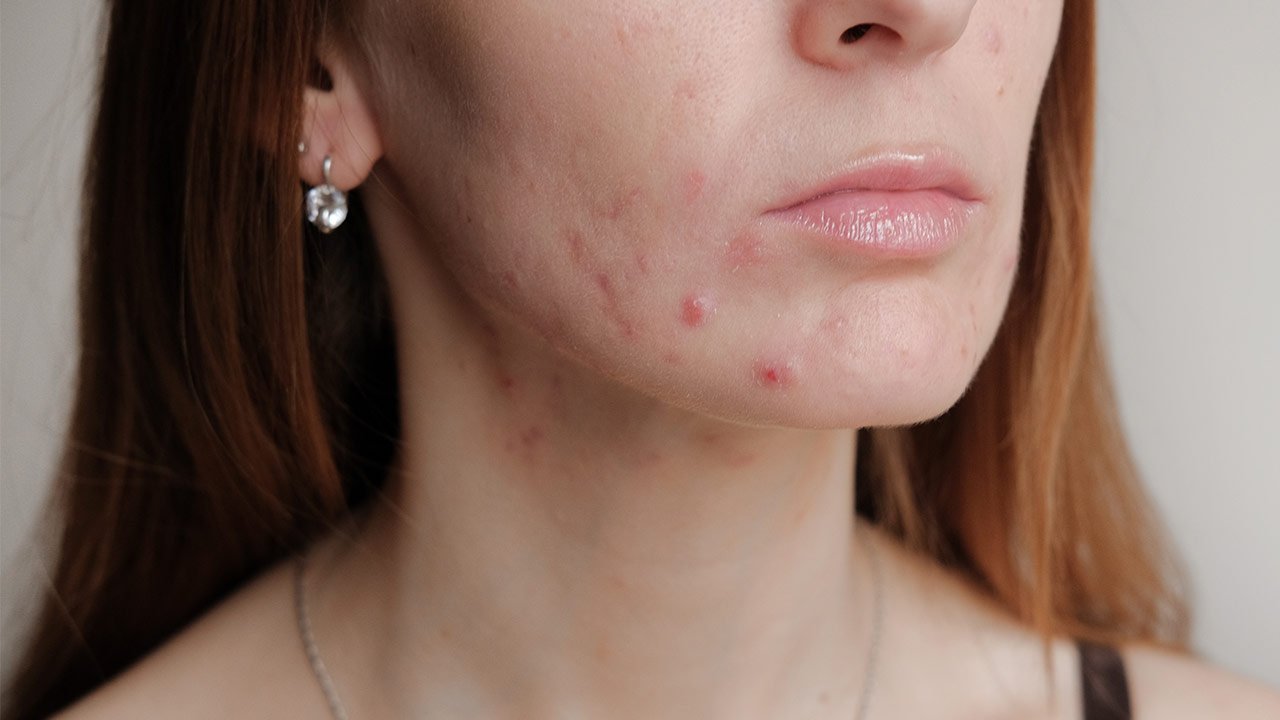 What are blemishes? Sometimes it can get confusing, seeing as there are so many names for different types of acne and skin concerns. There are blackheads, pimples, whiteheads—and that's just to name a few. So, where do blemishes factor into things? That's what we're here to break down.
Not only are we sharing how you can define a blemish, but we're offering up ways to manage blemished skin in case that's what you're dealing with. Keep reading to learn what blemishes are, what can cause a blemish in the first place, and everything else you've been wondering about those pesky spots on your face.
WHAT ARE BLEMISHES?
What's the definition of a blemish? Well, it might be simpler than you thought. While Merriam-Webster defines blemish as a noticeable imperfection, when it comes to skin care, the term blemish is typically used interchangeably to describe acne.
According to NYU Langone Health, acne refers to the appearance of blemishes or small, inflamed bumps on the surface of the skin. The best way to think of a blemish is as a visble acne bump, mark, or spot on the skin. Per the American Academy of Dermatology (AAD), there are several types of acne blemishes. Here's a breakdown of each.
1. BLACKHEADS AND WHITEHEADS
These black and white marks appear when your pores become clogged with excess oil, bacteria, and dead skin cells. If the pore closes up, a bump that's flesh-colored or white will develop, which is a whitehead. One the other hand, if the pore fills with debris and stays open, a blackhead will form.
2. PAPULES
Papules, also known as pimples, form when excess oil, bacteria, and dead skin cells move deeper into the skin. In turn, this causes inflammation.
3. PUSTULES
Dealing with pus-filled bumps? These annoying bumps are commonly known as pustules. Similar to papules (pimples), the only difference is that these bumps are filled with a yellowish fluid. Often they may show up with a white or yellow-colored center.
4. ACNE NODULES AND CYSTS
These blemishes are bigger than your typical pimple. Known for penetrating deeper into the skin than the blemishes mentioned above, these bumps may leave your skin with an acne scar once healed.
WHAT CAUSES BLEMISHES?
To understand why blemished skin occurs, you need to understand what causes acne. The Cleveland Clinic shares that sensitivity to hormones, and the combination of surface skin bacteria and lipids (fatty acids) within sebaceous (oil) glands leads to acne. Acne often starts as a clogged pore and progresses to papules and pustules (small bumps) once bacteria spreads. Blemishes can also be caused by the development of fungal acne.
HOW TO MANAGE BLEMISHED SKIN
Now that you have a little background on blemishes, it's time to put your knowledge to good use. Keep reading to learn how to tackle your pesky blemishes so you can reduce their appearance and even help prevent them altogether.
1. GRAB A FACIAL SCRUB
No matter what type of blemish you're dealing with, the first step to restoring your skin is to use a facial scrub that can get rid of dirt, oil, and debris. We love the L'Oréal Paris Pure Sugar Scrub Line, which is formulated to effectively remove impurities from the skin for a healthy and radiant glow. When it comes to exfoliating, it's essential to listen to your skin. Some people can handle everyday exfoliation, while others only need to do so once or twice a week.
2. USE PRODUCTS WITH BENZOYL PEROXIDE
According to the AAD, benzoyl peroxide works as an antibacterial treatment that gets rid of blemishes. Often found in a variety of cleansers, creams, and gels, this ingredient will come right in handy to keep your skin in tip-top shape.
3. DON'T PICK AT YOUR BLEMISHES
Take your hands off your face! One of the worst things you can do when dealing with a blemish is to touch your skin too much. This can cause bacteria to spread, which can lead to even more blemishes and keep your current ones from going away.
4. GIVE YOUR SKIN CARE REGIMEN TIME
While we all wish that with one use of our skin care products they'll instantly fix our acne blemishes, the truth is you have to give your skin time to adjust. The AAD shares that you should give your acne treatments at least four to six weeks to work.
5. BOOK AN APPOINTMENT WITH YOUR DERMATOLOGIST
You can never go wrong with visiting your board-certified dermatologist. Your derm will be able to explore the cause of your blemishes and give you advice on products and treatments that may be able to help clear your skin.
Next up: Ready to adopt an easy-to-follow skin care routine? Check out our article, How to Curate a Face Care Routine, to get started.
Discover more tips & tricks
Keep your skin happy
See all articles
Improve your routine
Show your new look more love:
makeup