face makeup
The Best Water-Based Foundations to Add to Your Collection ASAP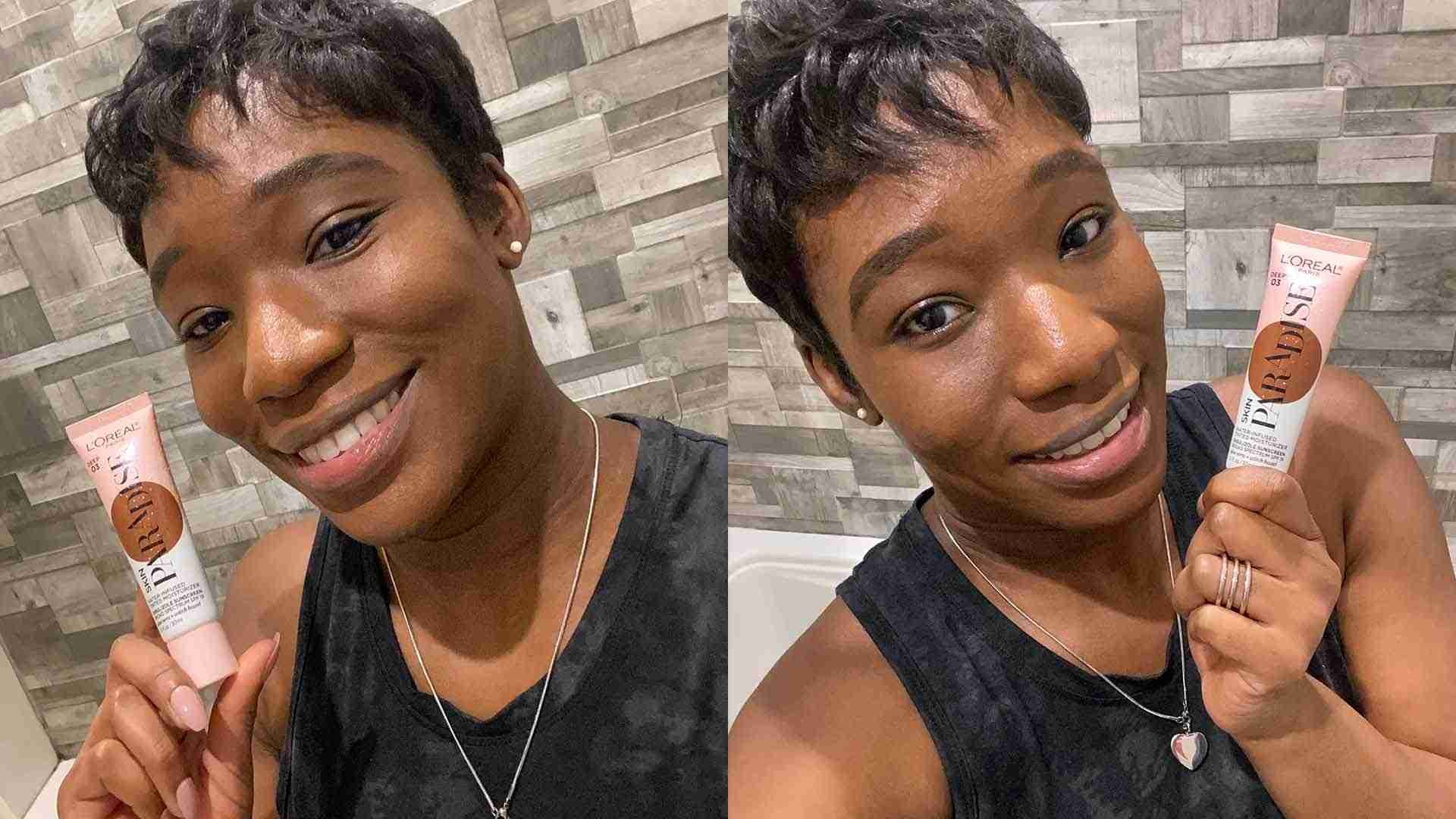 You're probably familiar with popular foundation formulas like liquid and powder. You might even know a few non-traditional options like stick and cushion compact foundations. But what about water-based foundation? If you've yet to learn about this trending foundation type, allow us to fill you in. Consider this your guide to water-based foundation, covering what it is, who should use one, and our best water-based foundations to add to your makeup arsenal.
What Is a Water-Based Foundation?
First up, what exactly is a water-based foundation? As you can probably guess, just like water-based cleansers, this type of foundation has water as its main ingredient. How do you know if your foundation is water-based? If you look at the label on your foundation, you'll see water listed as one of the first ingredients. This type of foundation is also typically free of silicones and oils but doesn't have to be—they just won't be a primary ingredient. Since water is the star ingredient in this type of foundation, you can expect water-based foundations to have liquid formulas.
Who Should Use Water-Based Foundation?
As we said, most water-based foundations are free of silicones and oils, and even if they contain a small amount of these ingredients, they are still a great option for those with oily, acne-prone skin. They're also great for dry skin too as the water-based formula will help keep your skin hydrated throughout the day. So, you could say water-based foundations are a good choice for all skin types.
Water-Based Foundations to Try
We're sure you're itching to add a water-based foundation to your routine, and we have just the pick—or should we say picks. Check out the best water-based foundations from L'Oréal Paris.
Consider adding this water-based foundation to your list of must-haves. The air-light, long-wear, creamy formula goes on smooth with a demi-matte finish that lasts all day and night—hiding imperfections for a smooth, clear complexion. Since it's demi-matte, your face makeup won't look flat either. The formula contains SPF 15 to protect your skin against the sun's harmful rays.
If you're more of a glow getter, opt for this water-based foundation. The hydrating, lightweight, creamy formula glides on smoothly with a glowing finish, leaving you with a perfectly radiant complexion. It has medium coverage to hide imperfections for a flawless look instantly and is formulated with SPF 15.
You may not want to pick a side—when it comes to foundation finishes, that is. So, if you prefer a natural finish, turn to this water-based foundation. With 45 true-to-you shades, you're guaranteed to find one that perfectly matches your skin tone and undertones. The formula is super-hydrating and provides medium coverage that's so blendable. You won't be able to tell where your foundation ends, and where your skin begins. Like many water-based foundations, it's free of oils, but it's also formulated without fragrances and won't clog your pores.
Although not a traditional foundation, we recommend using this for a light, hydrating coverage. The formula is infused with 70 percent water, aloe vera and witch hazel to keep your skin looking glowy and fresh without the excess shine. It also has SPF 19 for broad spectrum protection and will keep your skin moisturized for hours.
How to Apply Water-Based Foundation
Chances are you already know how to apply water-based foundation since it's the same process as applying a liquid foundation. That said, it never hurts to brush up on your skills! Check out these quick steps for a refresher.
STEP 1: Apply Primer
To ensure your foundation applies smoothly and lasts all day, start by applying a makeup primer. Try the L'Oréal Paris Infallible Pro-Glow Lock Makeup Primer.
One thing to keep in mind is that when you're applying a water-based foundation, it's best to pair it with a water-based primer. Formulas that are silicone-based may repel your foundation and lead to a look that doesn't last as long.
STEP 2: Grab Your Foundation
You know what to do! Use a makeup sponge, like the L'Oréal Paris Infallible Blend Artist Foundation Blender, to buff and blend your foundation of choice onto your skin.
That's it! Follow up with the rest of your makeup routine and get ready to fall in love with your new water-based staple. And as always, finish with a setting spray to keep it in place all day.
Photo Credit: Malaika Nicholas
Next: The Best Full-Coverage Foundations
Discover more tips & tricks
Keep your skin happy
See all articles
Shop Featured Makeup products
Discover More