face makeup
How to Find Your L'Oréal Paris True Match Foundation Shade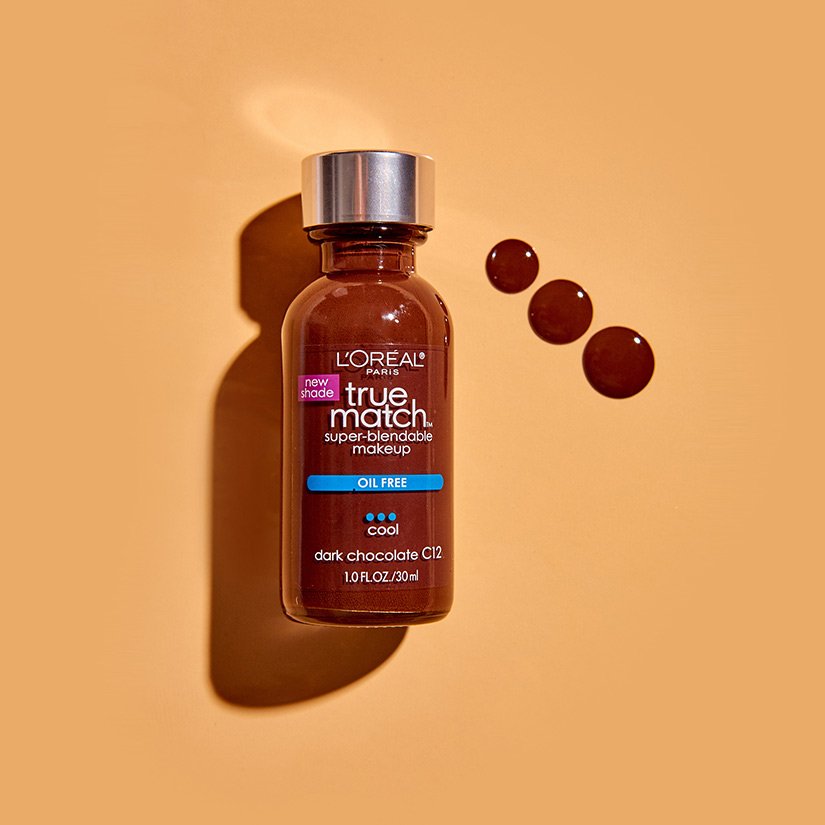 When it comes to finding your foundation match, the struggle can be real. Before you throw your hands up in distress—we have a solution. Rather than swatching different shades or just guessing which foundation is suitable for your skin tone, we know a few product matching methods that actually work. The L'Oréal Paris True Match Super Blendable Makeup offers true-to-you shades that precisely match your skin's texture and tone for flawless results. With 45 shades, there's a match for everyone, and to help you find yours we're sharing tips on how to determine your undertone so that you can find your foundation shade. Don't worry, it's simpler than it sounds. Keep reading to find out more about selecting your best True Match Super Blendable Makeup foundation shade.
HOW TO FIND YOUR TRUE MATCH SUPER BLENDABLE MAKEUP SHADE
To determine your True Match, you'll need to know both your skin tone and undertone. The L'Oréal Paris True Match Super Blendable Makeup has shades in warm, cool, and neutral undertones, ranging from fair to deep. While most people probably already have an inkling of what their skin tone is, the same can't always be said for undertones. The difference between the two is that your skin tone refers to your complexion, whereas undertones are the colors that come through your skin and affect the overall hue.
Cool undertones appear in your complexion as hints of blue or pink, while warm undertones appear more yellow or golden. If your undertones are neutral, you're in-between. Check out our tips below to help you determine your undertone.
1. Look At The Color Of Your Veins
Look at the inside of your arm. If your veins appear blue or purple, you're cool-toned, while green veins indicate warm-toned skin. If you're not sure, you might be neutral.
2. Try The Paper Check
Hold a white piece of paper up to your skin. The white should create a cast of color on your skin. If your face suddenly appears more pink or blue, your undertones are cool—and if you give off a more yellowish hue, you're warm. If your skin seems gray, you have neutral undertones.
Once you've figured out your undertone, you'll be able to look for your foundation shade. If you have a warm undertone, you should reach for the warmer tones. Cool undertones should go for shades that have hints of pink tones. And those in the neutral category should reach for shades that have a touch of gold to help up warm up the complexion. True Match foundation comes with a label that signifies the undertones and makes it easier to find a match (for example, an N will correspond to a neutral shade and a W will stand for warm).
HOW TO COLOR MATCH YOUR FOUNDATION
We recommend testing out a few shades to find your best match. Below, are a few helpful tips you can use to find the right one.
1. Test On Your Chest
Just eyeing foundation in the package to find your shade will not work. After all, you won't know how something will look until it's on your skin. Play it safe and swatch a few shades by applying some foundation on the center of your chest. Since our faces and necks can be several different colors all over, due to sun exposure, hyperpigmentation, and more, those areas won't give you an exact shade match. The chest area will reflect your undertones better and give you the right hue for an overall even skin tone look that also matches your body.
2. Test Under Different Lighting
Depending on the season, your complexion might change. You may be lighter in the winter because of less sun exposure, and darker in the summer if you tan. So be sure to look at your swatch under different lighting before doing your entire face. And when it comes to lighting, don't just rely on your bathroom lights, be sure to test out your foundation in natural lighting as well to get a sense of what it will look like when you're spending time outside.
3. Use A Virtual Foundation Try-On Tool
Unable to test our foundation shades in the store? Try out the L'Oréal Paris Virtual Makeup Try-On Tool, which allows you to try shades from any of the L'Oréal Paris foundation lines. That's more than 100 shades you can test right from the comfort of your home! All you have to do is upload a selfie or click on the live try-on button which will automatically connect to your computer's camera.
If you're still in need of some assistance, use our live chat feature on the L'Oréal Paris True Match Super Blendable Makeup page. This feature will allow you to chat with an agent in real-time (similar to talking to a professional in the store) to help you figure out the best foundation shade options for you.


HOW TO APPLY THE TRUE MATCH SUPER BLENDABLE MAKEUP
Once you have your foundation color match picked, you won't want to waste any time putting it to use. Check out these quick and easy steps to add True Match foundation to your makeup routine.
1. Start off by applying a primer like the L'Oréal Paris Studio Secrets Professional Magic Perfecting Base, to create a smooth and even base to lay your foundation on top of. A thin layer can make all the difference in how your makeup lasts and looks—smoothing lines, hiding pores, and banishing imperfections.
2. Next, use a damp makeup blender, like the L'Oréal Paris Infallible Blend Artist Foundation Blender to blend and buff your foundation, working from the center of your face, outward. Follow up with an under-eye concealer, like the L'Oréal Paris True Match Eye Cream in a Concealer, 0.5% hyaluronic acid, formulated to hydrate and brighten the eye area for up to 24 hours. Gently smooth it out to blend with your foundation.
3. To keep your foundation locked in place, be sure to set it with powder. The L'Oréal Paris True Match Powder comes in more than 30 options to match your super blendable shade. Grab a powder brush and lightly dust it across your entire face.
After creating an even complexion, you can move onto your eye makeup or contour routine.
Photo Credit: Sarah Duvivier
Discover more tips & tricks
Keep your skin happy
See all articles
Shop Featured products
Discover More