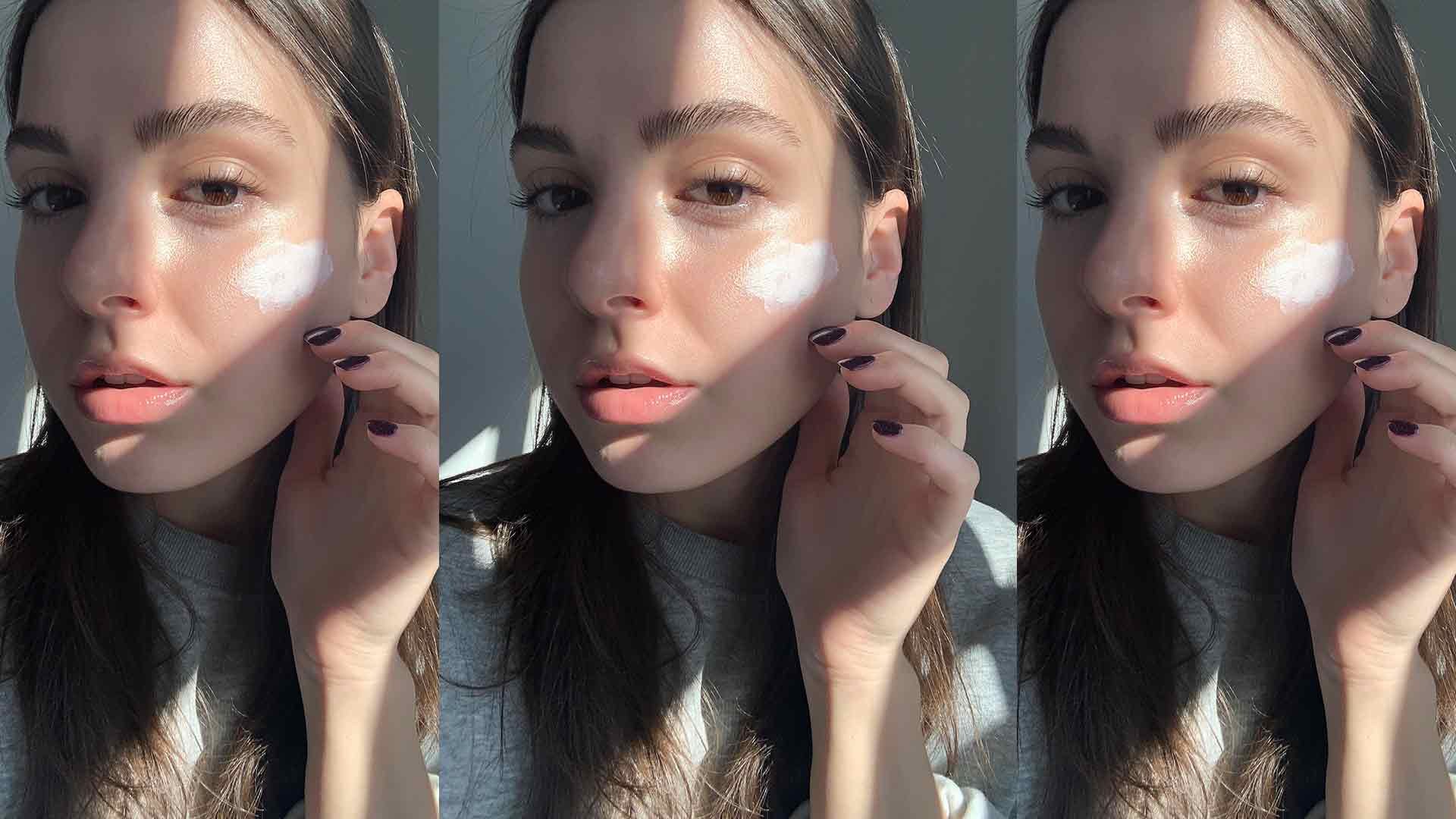 skin care essentials
What Is Dimethicone?
Get the scoop on this popular cosmetic ingredient.
When it comes to cosmetic and skin care ingredients, there are a few that we hear constantly and we're fully aware of what they are and what they do. But there are a handful of elusive ingredients that seem to make it into most of our products and we're not familiar with their powers. Chances are, they don't get the same spotlight as collagen, retinol, vitamin C, or even sugar, but they're just as important. Dimethicone is at the top of that list of ingredients — it's in practically every skin care product, but you may not know why. Keep reading to get the 4-1-1 on this common skin care and makeup ingredient, including what it does for skin, plus some of our favorite products that include dimethicone.
What Is Dimethicone?
Dimethicone is a man-made, silicone molecule that's often found in cosmetic and personal care products due to its excellent emollient (smoothing) properties. According to the Cosmetic Ingredient Review (CIR) panel, it works as an anti-foaming agent, skin protectant, skin conditioning agent and hair conditioning agent. It's often used as a spreading agent in many of your favorite creams and lotions. Topical application of dimethicone can form a protective barrier that can help to improve moisture-retention, thus increasing skin hydration.
What Does Dimethicone Do For Skin?
Certain forms of dimethicone, such as dimethicone PEG or PPG, are used as emulsifiers to provide skin care products with a uniformly smooth, silky texture. When paired with certain slip agents, dimethicone can serve as a viable solution stabilizer — in other words, it's needed to make your products behave as intended so that you can reap their benefits. Dimethicone skin benefits may also include skin-soothing and astringent properties.
Our Best Skin Care Products With Dimethicone
This highly potent antioxidant serum works rapidly to reduce the appearance of wrinkles while restoring the skin's radiance. Apply a dime size amount onto fingertips and gently massage into your face and neck — give it time to absorb into the skin before layering on your moisturizer.
You may not be able to actually go back in time, but you can look like you're aging in reverse with this anti-aging eye treatment. In just one week it helps reduce the look of wrinkles, puffiness and brightens the eye area. You'll look more awake and bright-eyed in real life and through your marathon of virtual calls.
For those days when you want to skip foundation but you still want light (but natural) coverage, this is your go-to. Formulated with a 70 percent water-infused blend that includes aloe vera and witch hazel, it goes on skin smoothly and won't clog pores.
Formulated with hyaluronic acid, vitamin C, pro-retinol and SPF 30, this creamy day moisturizer keeps the skin hydrated all day while offering a layer of sun protection. Its combo of potent ingredients works to reduce wrinkles and firm and brighten the skin in just one week.
Perfect for retinol newbies, this creamy night moisturizer is formulated with the powerful anti-aging and wrinkle fighting retinol, and a complex of soothing ingredients to offset dryness. It also contains niacinamide to help brighten the skin and even skin tone over time.
Next:
11 Top Anti-Aging Ingredients We Can't Live Without In 2022
Written by: Shalwah Evans, Photo Credit: Alyssa Kaplan
Discover more tips & tricks
Keep your skin happy
See all articles
Improve your routine
Show your new look more love:
makeup