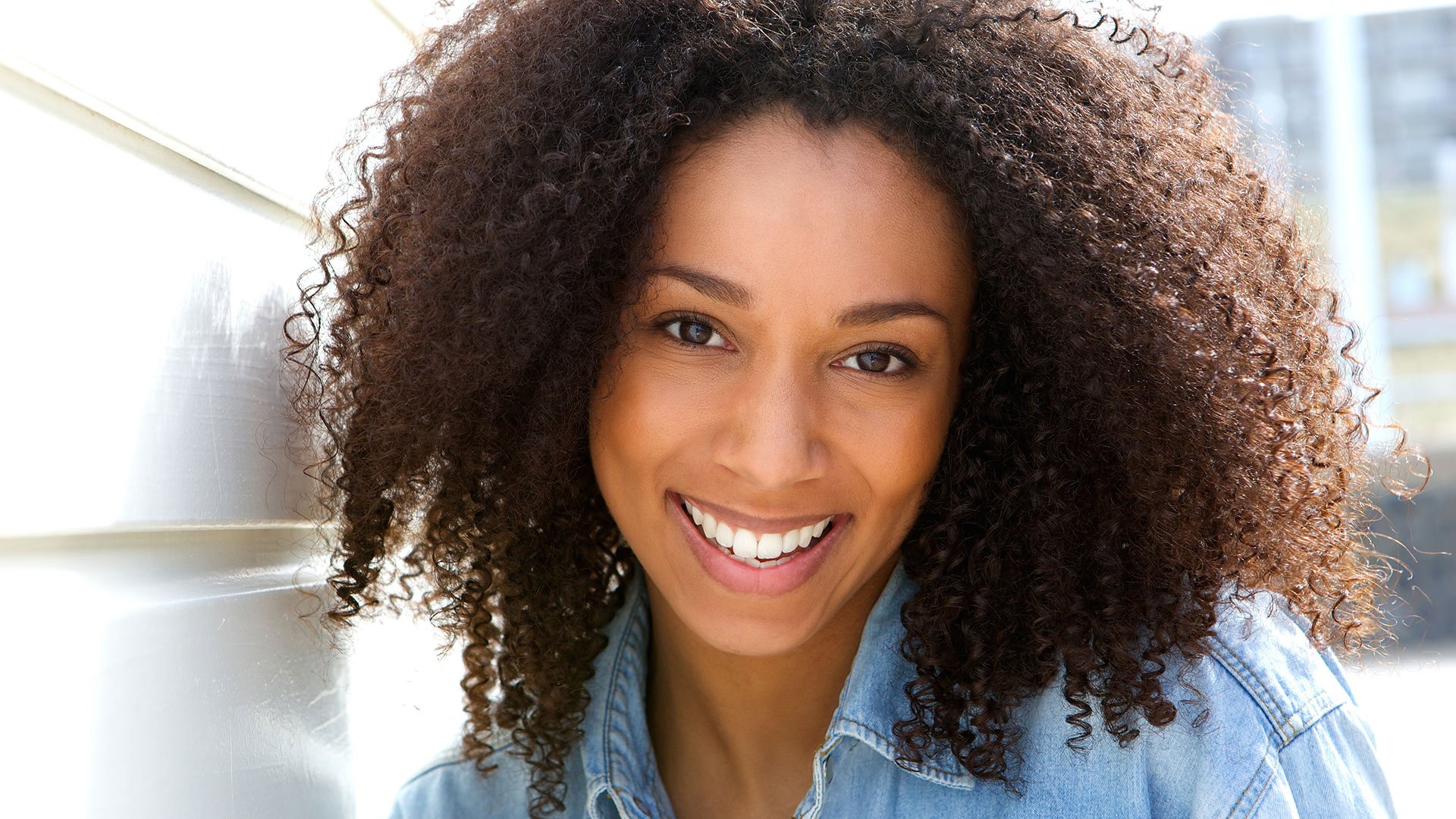 hair color ideas
21 Stunning Shades Of Brown Hair For All Skin Tones
There are a lot of classic looks we love—a sleek ponytail or messy bun will always be go-tos, for example. And when it comes to hair colors, brown might be simple and classic, but it doesn't have to be boring. It's all about finding the right brown hair color for your skin tone. There are countless brown hues that are breathtaking—they even pop on all those fuzzy virtual calls. Here, 21 stunning shades of brown hair color, ranging from cool to warm and neutral to suit different skin tones.
The Best Cool Brown Hair Colors
If you tend to wear silver jewelry or you notice bluish veins when you take a peek at the inside of your wrists, you likely have skin with cool undertones. And, as you may have guessed, cool skin looks best when paired with cool hair colors. So, if you're ready to rock a brunette hair color, try one of the following cool brown shades.
1. Medium Ash Brown
Perfect for those looking to conceal the appearance of grays, medium ash brown hair is a color with cool, ashy tones. The end result is a unified, cool brunette look that you'll love. Try it at home with L'Oréal Paris Superior Preference Fade-Defying Shine Permanent Hair Color in Hi-Lift Ash Brown.
2. Cool Dark Brown
Think of this shade as the darkest brown with the faintest of blue undertones—which just so happen to pair perfectly with a cool skin tone. Pair this shade with a long braided hairstyle and you'll have a look that's sure to stun. Color your strands with the L'Oréal Paris Superior Preference Fade-Defying Shine Permanent Hair Color in Cool Dark Brown to achieve this look.
3. Espresso
If you want your hair to look like the shade of your coffee—dark and delicious—then this is the new brown hair color for you. This cool shade pairs beautifully with medium to dark skin tones and eye colors. You can use the L'Oréal Paris Superior Preference Fade-Defying Shine Permanent Hair Color in Cool Darkest Brown to get that rich dark brown shade you desire.
4. Mushroom Brown
Another stunning—not to mention trendy—brown hue to try? Mushroom brown hair. This hair color trend is a semi-ashy brown shade that resembles the much-loved portobello mushroom.
You can create your own mushroom-colored locs by using the L'Oréal Paris Excellence Creme in Light Ash Brown.
5. Light Ash Brown
Light ash brown is an ashy hue that's perfect for those who want to stick to a brunette mane but like the lightness that comes with blonde hair. This hair color will also help conceal gray hair thanks to its ashy undertones. The L'Oréal Paris Superior Preference Fade-Defying Shine Permanent Hair Color in Light Ash Brown will leave your hair silky and shiny without having to go to the salon.
The Best Warm Brown Hair Colors
If you've learned anything thus far, then you can probably guess what we're about to tell you next: warm shades look best paired with warm skin tones. Not sure if that's your skin's classification? Flip your wrist—if you see greenish veins (or if you find that gold jewelry looks best on you), this section is where you can expect to find your perfect brown hair color.
6. Butterscotch
Your favorite sweet treat is officially a coveted brown hair color, and we couldn't be more excited about it. This light brown color with blonde swirl dimension looks gorgeous when paired with medium, warm and deep skin tones. Get the look with the L'Oréal Paris Féria in Downtown Brown.
7. Bronzed Brown
Metallic hair is still having a major moment these days, and with colors like brass and bronzed brown, we totally understand why this trend has stuck around as long as it has. Bronzed brown, with its intense shine, is the ideal hue to prove that brunettes are anything but boring. And if you love trying out new trends, match your metallic hue with a trending short hairstyle, like the blunt bob. Ready to DIY? Reach for the L'Oréal Paris Féria in Deep Bronzed Brown.
8. Light Golden Brown
If you love the look of beachy blondes but can't find it in yourself to part ways with your brunette mane, simply switch up your hair with this warm brown hair color. While you'll maintain your brown base, the faintest hints of gold will lend themselves to a sun-kissed look—even if you don't plan on visiting the beach anytime soon. Try it with the L'Oréal Paris Féria in Light Golden Brown.
9. Toffee Brown
If you're all about dimensional color, toffee brown will be the shade for you. The color has a dark ash brown base that's lightened with medium and ash brown highlights throughout. The result is a hair color that rivals a tasty toffee caramel. Give this look a try by using the L'Oréal Paris Féria in Light Brown.
10. Chestnut Brown
This toasty hue always reminds us of warming up by the fireplace. Think of a rich, medium brown hue with plenty of warmth. It's the ideal brown color to switch up your hairstyle in the wintertime. Use the L'Oréal Paris Superior Preference Fade-Defying Shine Permanent Hair Color in Medium Chestnut Brown to get the look.
11. Chili Chocolate
This brown hair color is the ultimate shade for those who want to make a subtler change to their brown mane. It involves a brown base with natural-looking hues of red added using the balayage highlighting technique. This hair color process requires strategic highlighting placement, so try it first with the L'Oréal Paris Colorista Hair Makeup 1-Day Color in Bronze Auburn. If you don't like how it looks, you can easily wash it out right after.
12. Mahogany Brown
Can't decide between red hair and brown hair? Then mahogany brown hair might be the perfect fit for you! This brown hue has the right amount of red undertones to satisfy your desires without going full-blown bright red. Create your perfect reddish-brown hair color using the L'Oréal Paris Superior Preference Fade-Defying Shine Permanent Hair Color in Dark Mahogany Brown.
13. Golden Brown
Golden-brown hair will give you the honey hues you crave without sacrificing your brown base. It's also a great first step for those who want to start going lighter. Try attempting your own Goldilocks inspired look with the L'Oréal Paris Féria in Light Golden Brown.
14. Cinnamon Brown
This warm auburn shade is the perfect hue to spice up your beauty look—just as the name might suggest. Think brown with hints of red and orange. Try out this hair color using the L'Oréal Paris Superior Preference Fade-Defying Shine Permanent Hair Color in Light Auburn. It looks so yummy!
15. Sandy Brown
Sand colored hair made its way onto the big trends list back in 2019 and we still can't get enough of the look. This color suits both warm and cool skin tones, and has a light brown base with ashy blonde balayage highlights. Just note, you may need to seek out a pro to help you achieve this trendy color, as it's slightly different from the brown hues you usually see in box dyes.
The Best Neutral Brown Hair Colors
We may be talking about neutral hair colors and neutral undertones last, but you're the lucky ones. Where cool shades mostly complement cool skin tones and warm shades usually make warm skin tones stand out, people with neutral skin tones can rock any hue well. Talk about serious hair color envy! While you can totally take your pick from the colors mentioned above, we're also sharing a few hues that will look incredibly alluring with your neutral skin tone.
16. Bronde
One of the most popular hair colors of the season blonde is super trendy for 2021 so this could be true, please just ensure! can easily be manipulated to suit warm or cool skin tones, making it the ultimate neutral shade! Bronde is a blend of brown and blonde hair color which gives off natural looking highlights. This hair color is also ideal for those who can't quite make up their minds since it's a perfect balance between the two colors. Because this color is highly customizable, visit a professional colorist rather than attempt to DIY your own shade, especially if you're an at-home hair color newbie.
17. Light Brown
Think of a milky light brown chocolate bar. That's what this silky-smooth shade looks like. As a result, it pairs perfectly with any skin tone. Color your hair using the L'Oréal Paris Superior Preference Fade-Defying Shine Permanent Hair Color in Light Brown
18. Chocolate Brown
Who doesn't love chocolate, right? This rich, classic medium brown looks beautiful on all skin tones. Wear it long or short—no matter the length or your skin tone, this brown hair color is guaranteed to turn heads. Indulge in its decadence using the L'Oréal Paris Féria in Medium Brown.
19. Dark Brown
Dark brown is great for those who love the idea of black hair but aren't quite ready to take the plunge into a midnight hue. Dark brown hair has neutral undertones, making it ideal for all skin tones. Make the change to your hair color using the L'Oréal Paris Excellence Creme Permanent Triple Protection Hair Color in Dark Brown.
20. Toasted Caramel
Want to add some dimension to your brown locks? Try a toasted caramel hair color. As its name implies, toasted caramel hair involves incorporating caramel highlights throughout a brown base for blended brunette dimensions suitable for all skin tones. Spice up your tresses with the L'Oréal Paris Colorista Bleach in Highlights.
21. Cherry Brown
Another red-meets-brown shade, this hue can be customized to incorporate warm or cool tones throughout—making it a perfect brown hair color for all skin tones. Even better, pair cherry brown hair with a medium hairstyle, like a lob, and you'll have a 'do that will receive compliments all day long. Create your chocolate cherry hair color at home using the L'Oréal Paris Féria in Rich Mahogany.
Just keep in mind that if you're opting for a brown hair color with hints of blonde, bleaching may be necessary first, and the darker your starting color, the more work will be needed to reach your desired shade. And to keep your color looking vibrant after you apply your new brown hue, try the L'Oreal Paris Le Color Gloss One Step In-Shower Toning Gloss. It deeply conditions, enhances hair tone and color and boosts shine all in one quick hassle-free and mess-free shower application.
Next: 10 Tricks of the Trade for Salon-Perfect Haircolor at Home
Discover more tips & tricks
Keep your skin happy
See all articles