hair color tutorials
How To Get Burgundy Brown Hair At Home
The best of both worlds.
August 23, 2018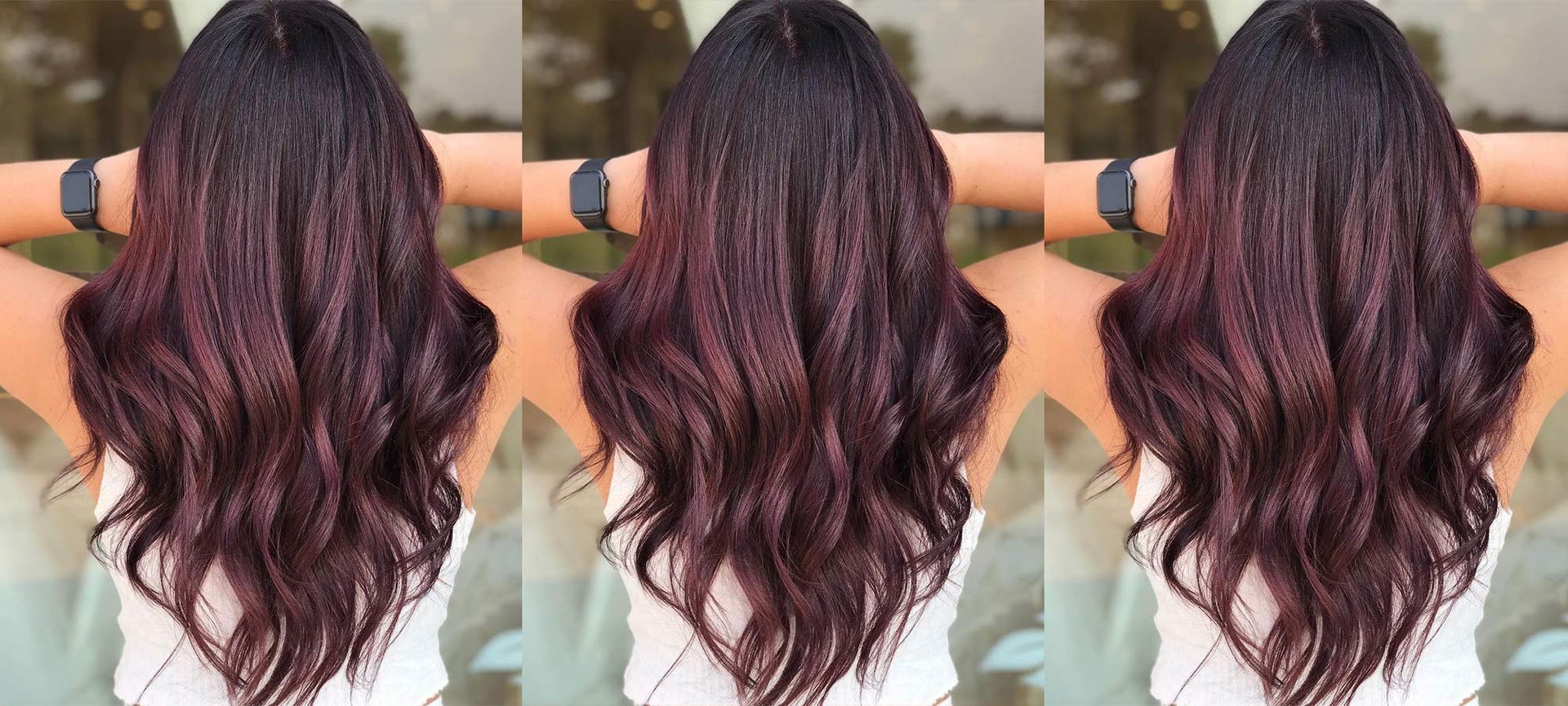 The sky's the limit when it comes to experimenting with hair color, but often the most stunning shades are created from combining the simplest of hues. Burgundy brown hair color mixes rich reds with deep browns to form one of the most popular and beautiful hair color blends. Whether it's adding some warmth to your winter beauty looks or offering a dark and daring summer shade, burgundy brown hair color is always in season. To see how this hair color hybrid works best on your strands, keep reading as we share how to get burgundy brown hair color at home and the best way to maintain your melded mane.

What Is Burgundy Brown Hair?
This stylish hair color blends dark brown base colors with vibrant, deep red pigments to create a cherry-tinted twist on the standard brunette hues. The boldness of the color dimensions in burgundy brown hair can range anywhere from crimson to plum, so this shade can be easily adapted to fit anywhere on your beauty look spectrum.



The Best Burgundy Brown Hair Color For Your Skin Tone
Regardless of your typical style, natural hair color, or your skin tone, there's a version of burgundy brown hair that can look gorgeous on you.

For those with fair skin, this shade will be striking and dramatic, whereas on medium and dark skin tones the color will seem more subtle.

If you have cool undertones, stick to a burgundy hair color that has a slight violet tint. The purple color will pair nicely with the blue tone that shines through skin with cool undertones. To complement warm undertones, opt for a burgundy with hints of true red.



How To Get Burgundy Brown Hair At Home
Before you dive into any new hair situation, your cosmetic confidence and capabilities will determine whether you should seek out a professional or attempt the look at home. When in hair dye doubt, consult with the L'Oréal Paris Haircolor Concierge for tips or visit your colorist to help ensure you leave with the perfect shade.

If you feel equipped to handle the dye job on your own, there are several at-home hair color kits that can help you achieve a beautiful burgundy brown mane.


For a semi-permanent burgundy brown color try the L'Oréal Paris Colorista Semi-Permanent Hair in Burgundy. This easy-to-apply hair dye has a vibrant hue that gradually fades with each shampoo. It also comes in a darker maroon shade, so you can try both and decide which is best for you.

To make a permanent hair color change, try the L'Oréal Paris Féria in Deep Burgundy Brown for a bold, long-lasting, shimmering burgundy brown shade. If you're looking for a hue that leans more towards the deep red, the L'Oréal Paris Excellence Creme Permanent Triple Protection Hair Color in Richesse Collection Dark Mahogany Red is the perfect DIY option to get the look, leaving you with a rich, crimson red hair color laced with notes of brown.

How To Take Care Of Your Burgundy Brown Hair Color
To maintain your fresh, burgundy brown hue, swap out your old standby products for a hair care system that's formulated for color-treated hair. The L'Oréal Paris Elvive Color Vibrancy Protecting Shampoo and L'Oréal Paris Elvive Color Vibrancy Protecting Conditioner will help keep your hair healthy and your color strong.

When your burgundy brown hair needs a color boost, use the L'Oréal Paris Le Color Gloss One Step In-Shower Toning Gloss in Auburn. This at-home hair gloss will enhance your burgundy brown hair color and tone, while also deeply conditioning your strands.


Next: How To Find The Best Brown Hair Color Shade For You


Written by: Lauren Paige Richeson, Photo Credit: Donna Visco, IG/@balay.mama
Discover more tips & tricks
Keep your skin happy
See all articles
Shop Featured Hair Care products
Discover More