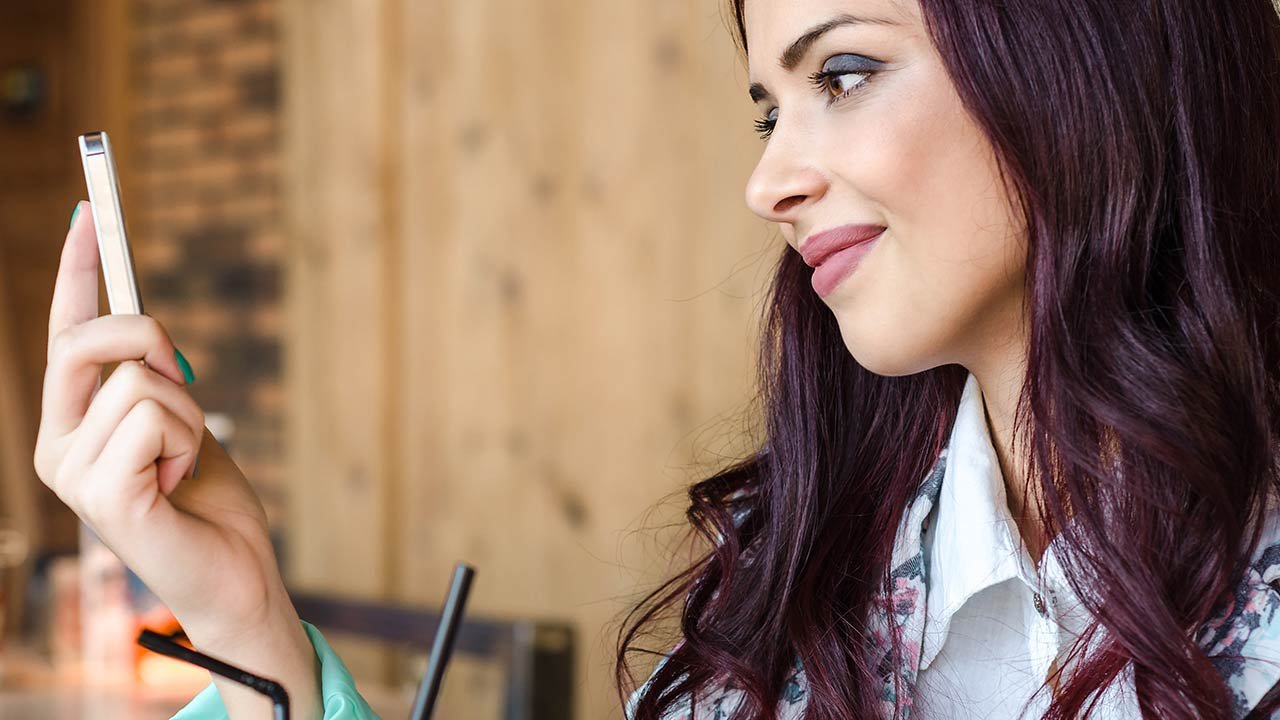 hair color tutorials
How to Get Burgundy Brown Hair
If you're thinking about doing something different with your hair, why not go burgundy brown? This burgundy hair color isn't just delightful because of the alliteration in its name—it's an eye-catching shade that's not too bold, so it's an awesome choice if you don't want to take a huge risk but still want to change things up. Blending in a vibrant deep red puts the perfect twist on an otherwise boring brunette hue. If we've piqued your interest, find all the details on obtaining (and caring for) this burgundy brown hair color below.
1. DECIDE IF BURGUNDY BROWN HAIR IS RIGHT FOR YOU
It's normal to worry that a new hue may not work for you but don't let that keep you from getting daring with dyeing. No matter your skin tone, there's a version of burgundy brown hair that can look gorgeous on you. If your pale skin is seemingly porcelain, this shade will be striking and dramatic, whereas on medium and dark skin tones the color will seem subtle.
For those of you with cool undertones, stick to a burgundy hair color that has a slight violet hue. The purple color will pair nicely with the blue tone that shines through skin with cool undertones. To complement warm undertones, opt for a burgundy with hints of true red.
Your current hair color can also play into your decision to dye. Brunettes and dark redheads will love burgundy brown hair because it's an easy change. If you're looking for something different that's not too out there, burgundy brown is a simple way to mix things up. For blondes wanting to give burgundy brown a shot, be prepared to commit to a more dramatic change.
2. VISIT A COLORIST OR ATTEMPT TO DIY
The eternal question: Should you seek out a professional or try it at home? When it comes to dyeing hair a new color, these are the two options. Give your choice some serious thought, as it can play a major role in how well your color turns out.
Going to a salon and working with a professional colorist can help ensure you achieve that just right color. Show up with images of the exact shade you think will be right for you and a pro will be able to help get you there. If you'd rather go at it solo, try the L'Oréal Paris Féria Deep Burgundy Brown for a bold, prismatic color.
3. TAKE CARE OF YOUR BURGUNDY BROWN HAIR COLOR
Color-treated hair requires additional attention and special products to maintain its color. No worries—a little extra care is totally worth it for a cool new color, right? Swap out your old standbys for these products that are safe for color-treated hair.
Shampoo, conditioner, and hair treatment: Use a system that's color safe like the L'Oréal Paris EverPure Repair & Defend Shampoo, L'Oréal Paris EverPure Repair and Defend Conditioner, and the L'Oréal Paris EverPure Repair Remedy Balm.
Heat protectant: Excessive heat styling can lead to damage—so apply a heat protectant before blow-drying. Try the L'Oréal Paris Advanced Hairstyle SLEEK IT Iron Straight Heatspray, which offers 450 degree heat protection while also calming frizz and blocking humidity for a sleek style.
Pomade or paste: Give your hair a break from the heat tools from time to time. Embrace your natural texture by using a hair pomade or paste. Work your desired amount of the L'Oréal Paris Studio Line Overworked Hair Putty into dry or damp hair, tousling to style. The paste will leave you with a piece-y, messy, and carefree 'do.
Hair spray: Yes, you may even want to change your hairspray! When styling your hair, switch to using the L'Oréal Paris Elnett Satin Hairspray Extra Strong Hold with UV filter for Color-Treated Hair. Spray it in short bursts from about 12 inches away.
Love all things burgundy? So do we! Check out our article, 4 Eye Makeup Looks That Are Even Better with Burgundy Mascara, for more burgundy beauty inspo.
Discover more tips & tricks
Keep your skin happy
See all articles