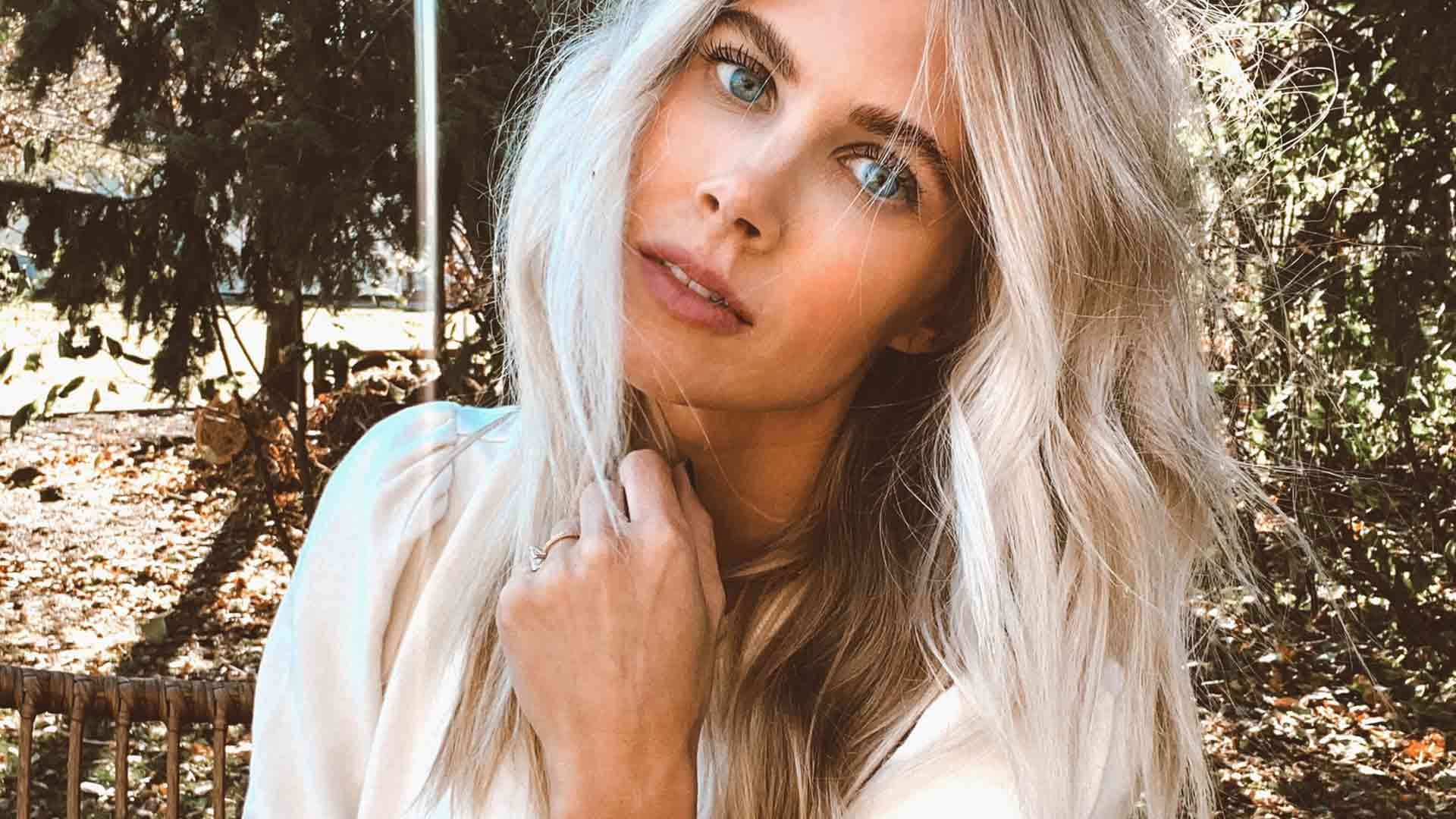 hair color ideas
5 Platinum Blonde Hair Color Ideas To Try Now
Blonde hair—especially platinum blonde hair—is as popular and adored as ever, and what better time to make the jump to lighter hair than during the summer? Like with any hair color, there's more than one platinum blonde shade to choose from—and more than one way to rock the color in your mane. Here, we're sharing five platinum blonde hair color ideas if you need some inspo to change up your hair color.
1. ALL-OVER PLATINUM
You know what they say, go bold or go home! If you want a statement mane, give an all-over platinum hair color a try. Remember that bleaching your hair can cause damage like split ends and breakage, so be sure to give your strands some extra moisturizing love by applying a leave-in conditioner like the L'Oréal Paris Elvive Total Repair 5 Protein Recharge Treatment.
2. SILVER PLATINUM
If you love the look of icy blonde hair, you'll love silver platinum. This cool-toned hue has a silvery cast that makes the color as cold as—you guessed it—ice! It's an ultra-modern take on the traditional platinum hue that's been popular for years.
3. PLATINUM BLONDE HIGHLIGHTS
If the idea of making the leap to being fully platinum blonde feels intimidating to you, start off slowly. To ease into the icy hair color trend, add dimension to your hair style with some platinum blonde highlights. Opting for highlights means you don't have to commit to a bold look, but you can play with different shades and highlight techniques like balayage to see what you like best.
4. CREAMY PLATINUM
Icy blonde not your thing? If you prefer a slightly warmer look, give a cream platinum hair color a try. As you can probably guess, this near-white hue has hints of yellow to create a more natural, creamy, beautiful platinum color.
5. ROOTED PLATINUM
You know that platinum blonde hair is high maintenance—but what if it didn't have to be? If you want to spread out the time necessary between root touch-ups, opt for a rooted platinum hair color. This look will leave you with a dark, smudged root that transitions into platinum strands. No need to worry about a harsh line of demarcation as your hair grows! Not only is it low-maintenance, but it provides a gorgeous, lived-in look, too.
Editor's Tip: If you're not sure which shade of platinum blonde would suit you best, try our Virtual Hair Color Try-On tool which will allow you to upload a photo of yourself and then try on colors to see how they look on you. And, if you're planning on completing your hair transformation at home, head to the Haircolor Concierge which will allow you to consult one-on-one with a color specialist to give you personalized recommendations.
HOW TO CARE FOR PLATINUM HAIR COLOR
Platinum blonde hair is stunning, but the bleaching it requires can cause damage to the hair. In order to keep your hair in prime condition, opt for a hair care system which will give your hair the support it deserves. Try the L'Oréal Paris EverPure Sulfate Free Bond Strengthening Color Care Shampoo and L'Oréal Paris EverPure Sulfate Free Bond Strengthening Color Care Conditioner which work to strengthen the hair from the inside out by reinforcing weak hair bonds that result from bleaching and heat styling.
Photo: Courtesy of L'Oréal
Discover more tips & tricks
Keep your skin happy
See all articles
Shop Featured products
Discover More