hair color tutorials
How to Get an Espresso Hair Color
July 08, 2020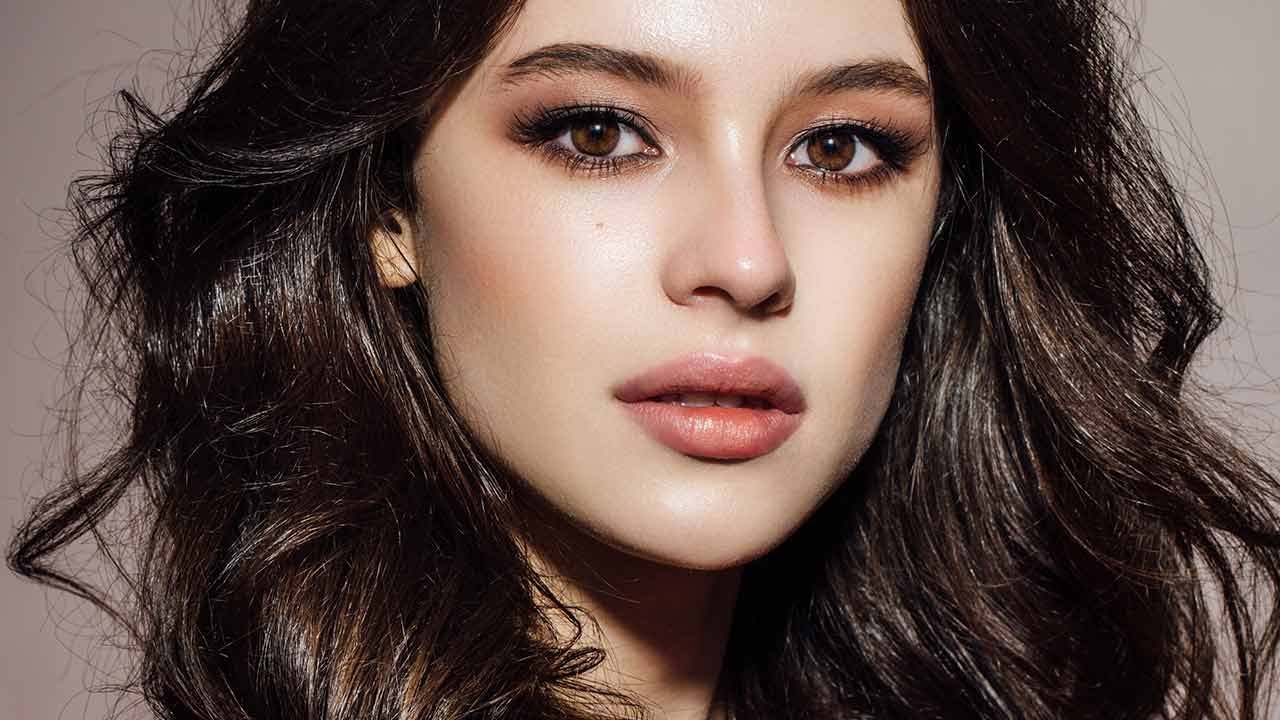 One of the most essential parts of adulting is making sure you have enough coffee to get you through the day. So, why not extend your love of caffeinated beverages to your hair color with this season's favorite shade of brown hair? We're talking about espresso hair color. Sounds pretty delicious, right? Before heading to your bathroom or the salon to embrace this cup-of-Joe hue, brush up on what the hair color trend is all about. From choosing the right at-home permanent hair color to finding the best hair care products to help maintain your brown mane, everything you need to know about espresso brown hair is just below.
WHAT IS ESPRESSO HAIR?
Before we give you the lowdown on how to get espresso hair, you need to know what this trendy hair color looks like. As the name suggests, this coffee-colored hue is complete with notes of brown and black that come together to create a cool-toned masterpiece. A stunning option for anyone who wants to take a walk on the dark side, espresso color will add the right amount of depth to your strands for an elevated beauty look.
WHAT YOU NEED TO KNOW BEFORE DYEING YOUR HAIR ESPRESSO BROWN
Unlike rainbow-inspired hair colors or jewel-toned hues, opting for an espresso hair color should be relatively easy. Whereas unnatural colors require quite a bit of work to achieve, creating an espresso brown hair shouldn't, considering no lightening will be necessary—unless, of course, you're starting out with black hair or another very dark shade.
What you do need to keep in mind is that the hue may be low maintenance, but you're still going to have to make regular touchups once your roots grow in—and you'll also want to change up your hair care routine post-dye job (more on that below).
HOW TO GET AN ESPRESSO HAIR COLOR AT HOME
Achieving an espresso hair color all comes down to finding the perfect box of permanent hair color that sits on the cusp of black and brown. If you're having trouble finding the right shade, seek out the L'Oréal Paris Superior Preference Fade Defying Shine Permanent Hair Color in Cool Darkest Brown, Cool Dark Brown, or the L'Oréal Paris Excellence Crème Permanent Triple Protection Hair Color in Dark Ash Brown. These three cool-toned, espresso brown hair color kits are perfect for bringing your hair goals to life.
Regardless of which kit you pick, make sure you follow the included directions to a T. This will ensure you see the results you're expecting.
HOW TO CARE FOR ESPRESSO HAIR
We've said it before, and we'll say it again—color-treated hair requires a special level of commitment and care to keep it in tip-top condition. Follow the six tips below for an easy transition into color-treated hair care.
1. Switch to a color-treated hair care system
It's time to bid your old shampoo, conditioner, and other hair care products farewell. Try the L'Oréal Paris EverPure Repair & Defend Shampoo, L'Oréal Paris EverPure Repair & Defend Conditioner, and L'Oréal Paris EverPure Repair Remedy Balm to maintain your color-treated strands. Use the hair mask in place of the conditioner once or twice a week for some extra TLC.
2. Turn down the heat
Taking a hot shower might feel great, but it's not exactly the best thing in the world for your hair color. Super-hot temps can strip your strands of essential oils, leaving hair looking and feeling dry and dull. Lower the temperature in the shower and rinse off in lukewarm water instead.
3. Use heat protectant
Love hot tools? If you find yourself wanting to blow-dry, straighten, or curl your color-treated hair, just make sure to use a heat protectant, like the L'Oréal Paris Advanced Hairstyle SLEEK IT Iron Straight Heatspray, first. This hair staple works wonders to protect your hair from heat, seal in shine, and calm frizz to allow your espresso brown hair to look its best.
4. Embrace your natural texture
You don't have to use heat tools to style your hair. For those days when you want a break or are in a rush to make it out the door on time, opt for heat-free styles. After hopping out of the shower, reach for a styling product, like the L'Oréal Paris Advanced Hairstyle CURVE IT Elastic Curl Mousse. Simply add an egg-sized amount to damp hair, scrunch from the roots to ends and call it a day. Once your hair is dry, you'll have a mane full of soft and bouncy curls.
5. Get a hair gloss
There's nothing worse than noticing that your hair color has begun to look dull. Not cool! To help keep your espresso hair vibrant and healthy, consider booking an appointment for a hair gloss treatment. This beauty staple works wonders to reduce split ends, frizzy hair, and overall dryness while giving your strands a shiny finish. What's not to love?
6. Hide roots temporarily
Like it or not, your roots are going to start to grow in after some time. If you don't have time for a full touchup or can't make it to the salon, there's no need to panic. You can totally disguise your roots temporarily with the L'Oréal Paris Magic Root Cover Up in Dark Brown or the L'Oréal Paris Magic Root Precision Pen in Dark Brown to help your mane look as good as new.
Next up: Concerned an espresso color won't suit your complexion? Make sure it's a match with this article on The Best Brown Hair Color for Your Skin Tone.
Discover more tips & tricks
Keep your skin happy
See all articles
Shop Featured Hair Care products
Discover More