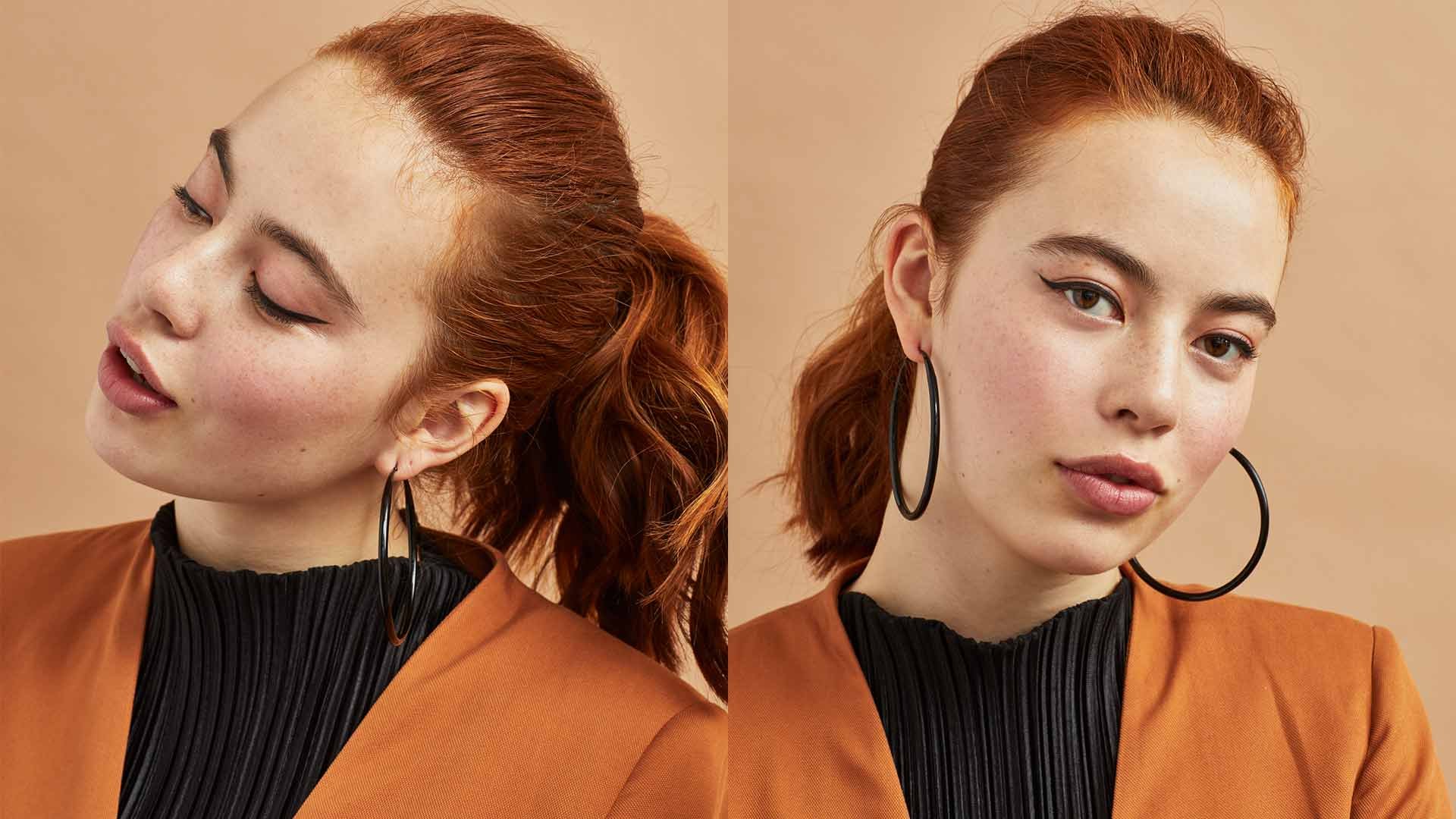 hair color ideas
How to Look Like a Natural Redhead
Have you ever wished you had natural red hair? You're not alone. While there are plenty of fun hair colors to experiment with, a natural red hair color is one of the most sought after hues and we understand why, it's stunning. If you aren't born with coppery red tresses, you've likely spent your fair share of time trying to figure out how you can fake the perfect red mane. It's a bit more complicated than simply dyeing your hair red, so luckily, we're sharing our tips to ensure that your red hair color looks as authentic as possible.
TIP #1. USE THE RIGHT HAIR DYE
Fire engine red hair is undeniably a gorgeous, eye catching hue, but natural redheads don't boast that shade. What color is natural red hair? Natural red tresses are typically a reddish-brown color. As with any hair hue, there are variations to it based on how light or dark the hair color is. This means you can have natural light red hair or natural dark red hair. The first step to looking like a natural redhead is using a hair dye that resembles a natural red hair color, whether it's light, medium, or dark in color. Here are our top picks.
For a natural-looking light red hair color try the L'Oréal Paris Excellence Créme Permanent Triple Protection Hair Color in Medium Reddish Blonde. Not only is this shade gorgeous, but this dye also provides 100 percent gray color coverage.
For a natural-looking medium red hair color the L'Oréal Paris Excellence Créme Permanent Triple Protection Hair Color in Red Penny is a great choice for a warm red shade which complements several skin tones.
For a natural-looking dark red hair color grab the L'Oréal Paris Superior Preference Fade-Defying Shine Permanent Hair Color in Dark Auburn. The shade is rich and beautiful and this dye creates a shine to the hair and wont fade for several weeks.
TIP #2. MAINTAIN YOUR COLOR
One of the biggest giveaways that you're a faux redhead is if your natural hair color peeks through. To keep your "natural" red hair dye looking its best, be sure to get touch ups as often as you can. When going to the salon for touch ups isn't an option, you can try techniques to make your color last longer between appointments and you can also keep a root touch up spray, like the L'Oréal Paris Magic Root Cover Up in Red, on hand to make sure your roots stay hidden in between coloring sessions. You can even use a hair gloss like the L'Oréal Paris Le Color Gloss One Step In-Shower Toning Gloss in Copper or Auburn to enhance your tone and add shine and vibrancy to your hair.
TIP #3. CONSIDER YOUR BROWS
Think twice before you reach for a hair dye to color your brows. Matching your eyebrows to your hair color can be done with eyebrow makeup. If you look at your red-haired friends, you may notice that many of them have brows that are brown or dark blonde in hue. You don't need to dye your brows red or even look for a red eyebrow pencil. For a natural look, when choosing a brow pencil, opt for a shade that has warm undertones, like the L'Oréal Paris Brow Stylist Definer Waterproof Eyebrow Mechanical Pencil in Light Brunette or the L'Oréal Paris Age Perfect Makeup Brow Magnifying Pencil with Vitamin E in Auburn.
TIP #4. OPT FOR BROWNS OVER BLACKS
If it's a natural look you're after, try swapping black eyeliners and mascara for brown options. Black can sometimes appear harsh on natural redheads, especially since this hair color is commonly paired with fair, freckled skin. Instead, try out softer shades, like the L'Oréal Paris Le Liner Signature Easy-Glide Mechanical Eyeliner, Waterproof in Brown Denim and the L'Oréal Paris Air Volume Mascara, Washable Black Brown.
Photo Credit: Chaunte Vaughn
Discover more tips & tricks
Keep your skin happy
See all articles
Shop Featured products
Discover More