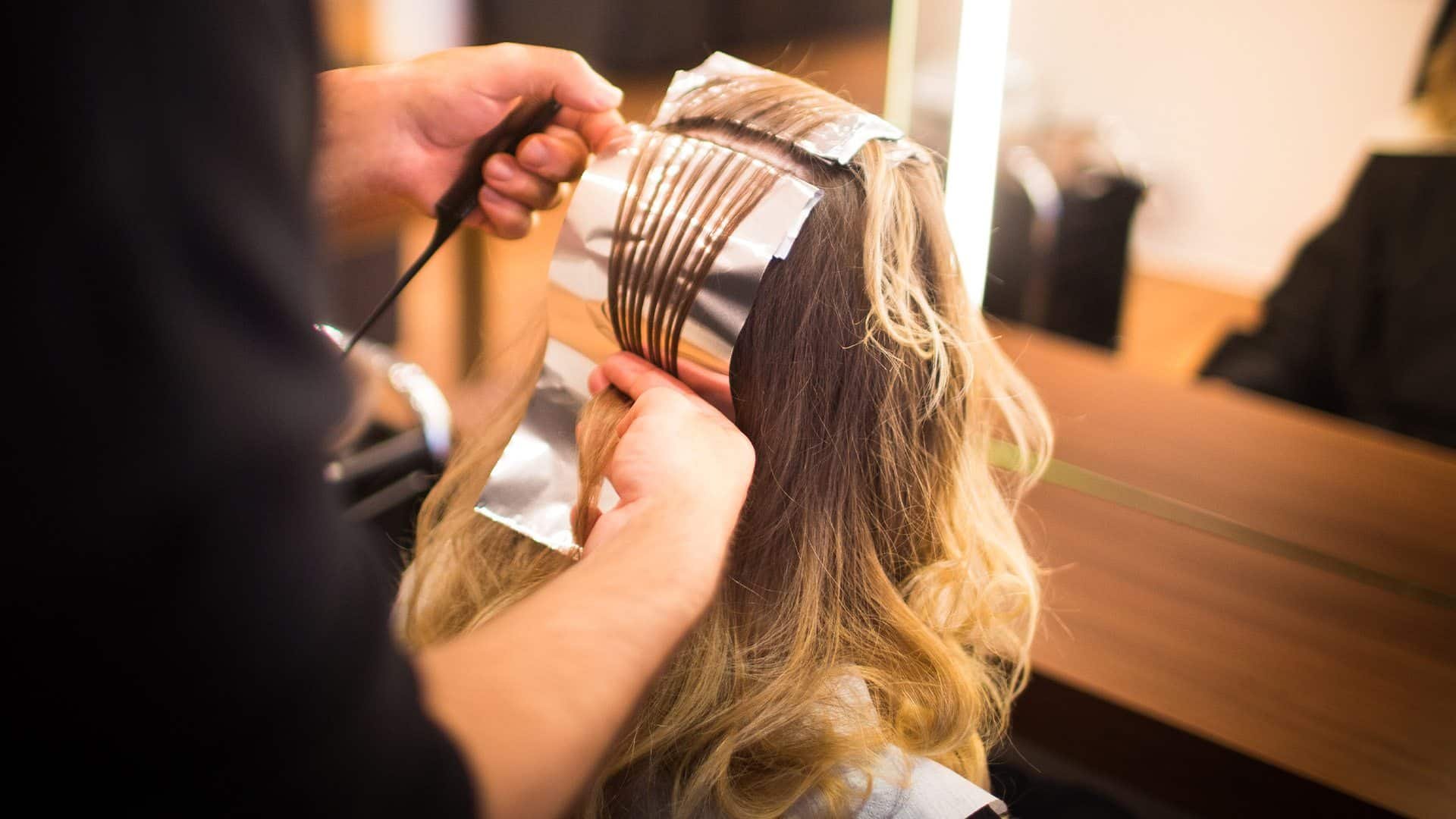 hair color application
Partial vs. Full Highlights: Which One Is Right for You?
If you've ever contemplated going lighter with your hair, chances are highlights are an option you've considered. Rather than an all-over hair color change, highlights are the perfect way to test the waters, trying lighter strands with less commitment. Not to mention, they're also a great way to add dimension and movement to an otherwise flat, uniform mane.
Once you've decided highlights are the move for you, you may be left with a new question: Should you get partial or full highlights? Or perhaps you didn't even realize there were different types of highlights to consider. Here, we're helping you settle the partial vs. full highlights debate, explaining what exactly partial highlights are, and sharing a few hair color ideas worth trying if you decide to give partial highlights a go.
WHAT ARE PARTIAL HIGHLIGHTS?
Simply put, partial highlights involve partially highlighting your mane. This highlighting technique is focused on one section of your hair. Rather than providing all-over dimension, partial highlights can be used to create a subtle or bold look depending on where they're placed and the amount of contrast you desire.
PARTIAL VS FULL HIGHLIGHTS: WHAT'S THE DIFFERENCE?
Of course, the main difference between partial and full highlights is the number of highlights placed throughout your hair. That being said, the two techniques also differ in the results they create. Which one is best for you? Here's the breakdown.
If you want an all-over mane change…full highlights will be the best option. This is the ideal technique if you want to have an all-over lighter appearance without bleaching your entire head of hair.
If you want natural dimension…partial highlights are the way to go! Ask your colorist for highlights that are one to two shades lighter than your hair color for a subtle, natural appearance.
If you want standout dimension…once again, partial highlights are the highlighting technique for you. By opting for a lighter shade, your colorist can create a high-contrast, dimensional look.
3 HAIR COLOR IDEAS WITH PARTIAL HIGHLIGHTS
Whether you're interested in partial highlights on brown hair or partial blonde highlights, there's certainly no shortage of options when it comes to trying this hair highlighting technique. If you need some placement inspo, consider one of the following.
1. Face-framing. One of the most popular options for partial highlights is to brighten your mane with face-framing dimension. As you can imagine, this focuses the placement of your highlights around your face.
2. Mohawk. Another popular placement option for partial highlights, your colorist can concentrate your highlights on the "mohawk" section of your hair. This technique is exactly what you're likely thinking—sectioning the top, center section of hair and placing highlights throughout, resulting in subtle dimension. And in case it isn't obvious, no, you don't need a mohawk hairstyle to rock this look!
3. Top half. For a more all-over look without committing to full highlights, ask your colorist to place partial highlights throughout the top half of your hair. This will result in distributed, even lightness. It's also a popular option for touch-ups in between getting full sets of highlights.
HOW TO TAKE CARE OF HIGHLIGHTED HAIR
Now that you know what the deal is with partial and full highlights, you may be wondering how to maintain lightened strands. Here are a few things to keep in mind for taking care of highlighted hair.
Tip #1: Keep it brass-free. Bleached, highlighted hair has a tendency to become brassy over time, especially if you're starting with a dark base color. When you notice yellow and orange tones starting to make an appearance in your highlighted mane, use a purple shampoo and conditioner. Consider giving the L'Oréal Paris Elvive Color Vibrancy Purple Shampoo for Color Treated Hair and L'Oréal Paris Elvive Color Vibrancy Purple Conditioner for Color Treated Hair a try.
Tip #2: Keep up with touch-ups. Grown-out roots are never a good look. Make sure to book appointments with your colorist in advance, so your highlighted mane looks flawless, always!
Tip #3: Keep it smooth and shiny. Highlighted hair needs a little TLC, and it's safe to say that no form of hair color looks good on frizzy, dull strands. Show off your partial highlights in all their glory by keeping your mane smooth and shiny with the help of the L'Oréal Paris Elvive 8 Second Wonder Water Lamellar Hair Treatment. Use this hair treatment two to three times a week for just eight seconds to get silkier, shinier, and healthier-looking hair.
Discover more tips & tricks
Keep your skin happy
See all articles
Shop Featured Hair Care products
Discover More