skin care essentials
How to Choose the Best Moisturizer for Summer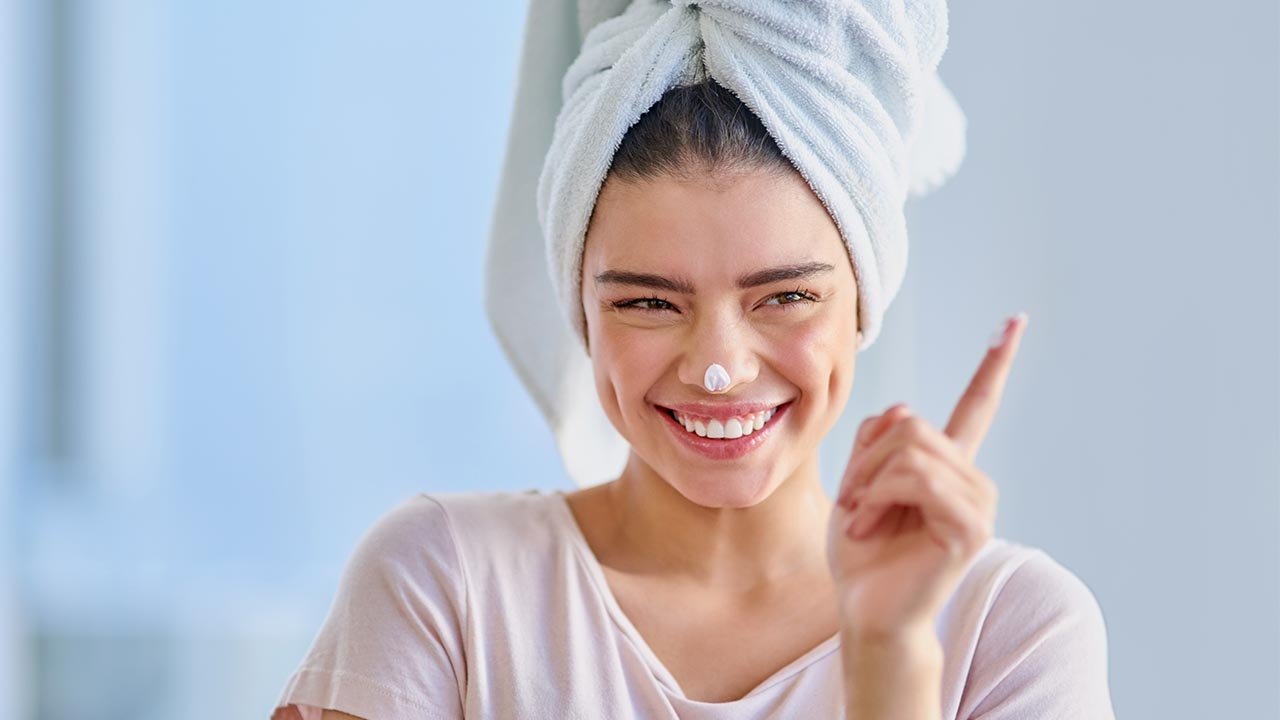 Summer is right around the corner and, in addition to needing to clean out your closet to make room for new seasonal clothing staples, it's also time to think about ways to elevate your warm-weather skin care routine. More specifically, how you can switch out your moisturizer for a more heat-friendly texture and formula. Since there are about a million and two different moisturizers on the market, we're here to introduce you to our five best moisturizers for summer that fit the bill. But first, let's learn why the skin care product switch is necessary in the first place.
Why Should You Switch Up Your Moisturizer During Summer?
Like the ultra-soft, extra-thick sweaters often worn in winter, there's a time and a place for thick, creamy moisturizers. And, like those winter sweaters that you'd never dare wear out in summer, the same should be true of applying heavy skin care product formulas when it's hot outside. That's because, much like your body no longer needs the extra warmth during summer from your clothing, your skin doesn't need quite as much hydration. Instead, you should reach for a lightweight moisturizer formula that will quench your skin's thirst without making your complexion look greasy.
Now, while you might think it could just be better to skip moisturizer all together, think again. Regardless of how hot it is out, or how oily your skin might appear, it's very important to always give your skin TLC in the form of hydration. Without regular hydration your skin can begin to think that it's dehydrated, forcing your sebaceous glands into overdrive, causing an even oilier visage and the potential for breakouts. So, what have we learned? Lightweight moisturizers are your best bet for summertime.
Our Best Moisturizers for Summer
Now that you know why it's so important to ease up on the heavy skin care product formulas come summertime, it's time to actually learn which moisturizers are worth adding to your skin care routine. Instead of picking any old moisturizer off the drugstore shelf, consider one of these five complexion-perfection lightweight moisturizers to get the job done. Here are our best moisturizers for summer.
If You're Under 30, Try One of These Moisturizers
Keep it simple with a water-based moisturizer, like the L'Oréal Paris Hydra Genius Daily Liquid Care for Normal/Dry Skin, L'Oréal Paris Hydra Genius Daily Liquid Care for Normal/Oily Skin, or L'Oréal Paris Hydra Genius Daily Liquid Care for Extra Dry Skin. Formulated with hyaluronic acid and aloe vera water, these moisturizers are not only lightweight, but they provide continuous, long-lasting hydration and act as a boost of water for your skin. Pick the moisturizer that best suits your skin type.
If You're Over 30, Try One of These Moisturizers
While you're more than welcome to use one of our lightweight water-based moisturizers, you may love the idea of a dual-acting moisturizer that both hydrates and prevents the signs of aging if you're over 30. Yep, we thought that might catch your attention. If you're onboard with this idea, reach for a tube of the L'Oréal Paris RevitaLift Cicacream Face Moisturizer Pro Retinol & Centella Asiatica or a bottle of the L'Oréal Paris RevitaLift Bright Reveal Brightening Day Moisturizer SPF 30. Where the cica cream works to hydrate skin and reduce the appearance of fine lines and wrinkles over time, the moisturizer with SPF goes a step further to also protect your skin against the sun's harmful UV rays with SPF 30. Whichever you choose, you can expect a younger-looking complexion with continued use.
Sun protection should be part of your morning skin care routine all summer long—so remember to apply a broad-spectrum sunscreen over your moisturizer as directed if you're not using a moisturizer with SPF. And take additional sun protection measures including limiting your amount of time in the sun during peak hours (10 a.m. to 2 p.m.), seeking shade when you're outside, and covering up exposed areas in long sleeves, pants, a broad-brimmed hat, and UV-blocking sunglasses.
How to Use Your Summer Moisturizer
OK, now that you have your moisturizer for the months ahead, you may think it's as simple as slathering it on your face. While your skin can definitely benefit from any hydration, in order to get the most out of these lightweight moisturizers you need to cleanse and exfoliate skin so that those ultra-nourishing, hydrating formulas can properly get to work. Below, we walk you through the process.
Step 1: Cleanse Your Skin
Again, since it's summer, skip out on the idea of ultra-creamy, thick facial cleansers, and reach for lightweight oil-based facial cleansers or micellar waters instead. Since we're firm believers in maximizing on summer's sunshine, we love opting for a less time-consuming cleansing option using micellar water. Depending on your skin type, you can stock up on the L'Oréal Paris Micellar Cleansing Water Complete Cleanser - Normal to Dry Skin, L'Oréal Paris Micellar Cleansing Water Complete Cleanser – Normal to Oily Skin, or L'Oréal Paris Micellar Cleansing Water Complete Cleanser Waterproof – All Skin Types. Whichever you choose, squeeze some of the micellar water on to a cotton pad and wipe it across your face to lift away any makeup, dirt, and impurities. Easy enough.
Step 2: Exfoliate
After cleansing, instead of moving straight to moisturizer, a couple of times a week take the extra step to buff away and dead skin cells that could be clogging your pores and preventing your moisturizer from really delivering the results you're craving. Depending on the exfoliating results you're looking for, you can stock up on the L'Oréal Paris Pure-Sugar Smooth & Glow Face Scrub, L'Oréal Paris Pure-Sugar Nourish & Soften Face Scrub, or L'Oréal Paris Pure-Sugar Purify & Unclog Face Scrub. Simply massage some of your chosen face scrub into damp or dry skin and lose yourself in the scent and deep cleansing goodness. Rinse thoroughly with lukewarm water and pat dry.
Step 3: Moisturize
Now it's time to apply moisturizer! Take your summer moisturizer and smooth it all over your face, from forehead to chin. After moisturizing, make sure to apply broad-spectrum SPF to your face and any skin that will see the day of light. In addition, be sure to stow your sunscreen for the ride, as you'll need to reapply every few hours for maximum protection against the sun—which, by the way, you definitely want considering the sun is the number one cause of aging. If you'd like to learn more about just how important it is to wear sunscreen on the regular, check out our article, How to Find the Right Sunscreen for Your Skin Type.
Discover more tips & tricks
Keep your skin happy
See all articles
Shop Featured Skin Care products
Discover More