skin care essentials
The Beauty of How Overnight Face Masks Work
July 26, 2019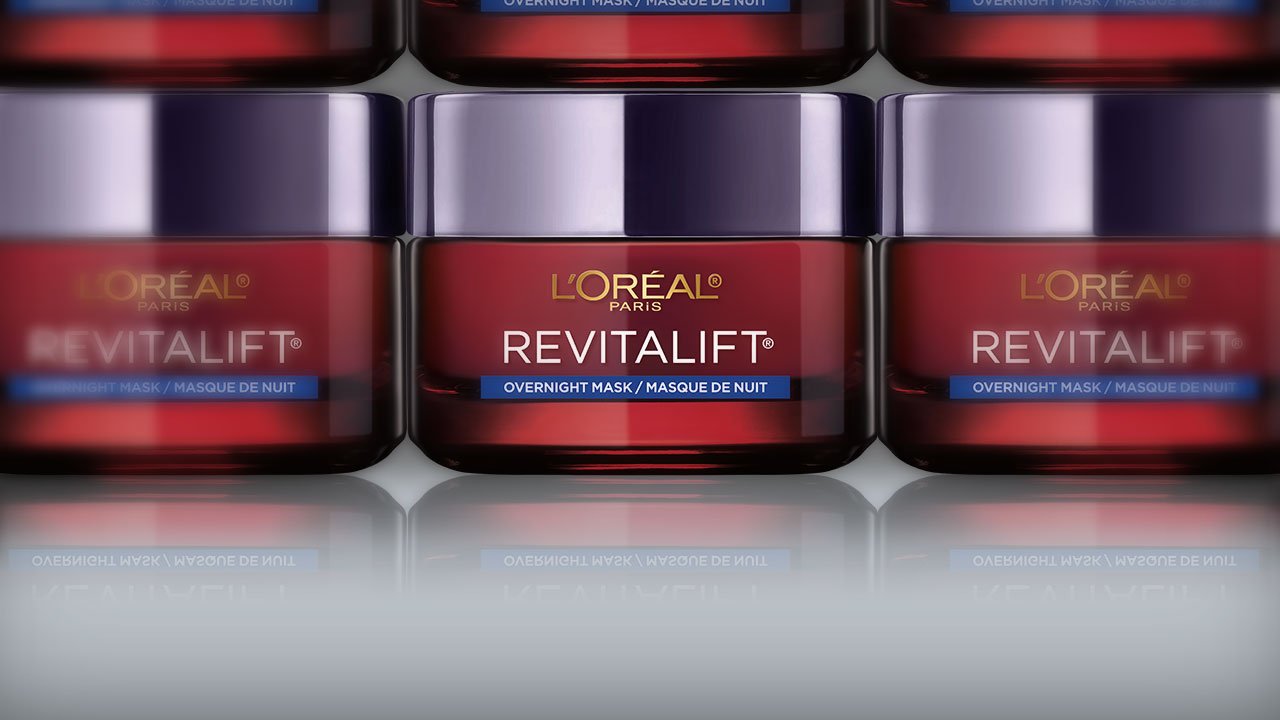 You've found the best facial cleanser, moisturizer, and serum for your skin type and concerns, but if you're looking to take your nighttime skin care routine to the next level, it's time to start using an overnight face mask. The perfect addition to a nightly skin care regimen, sleep face masks are easy to use and often pack a ton of beauty benefits. Now that's what we call beauty sleep! Here, learn all about night masks, including what benefits they offer, how to use them in your own skin care routine, and our best overnight face mask to add to your skin care arsenal.
CAN YOU WEAR A FACE MASK OVERNIGHT?
Wondering if you can really sleep with a night mask on? Let's get this question out of the way—the answer is yes! In case it wasn't obvious, you can wear face masks overnight—that's the whole point of the product we're talking about. The key is, you want to use an overnight face mask—not just any mask. But we'll get into that more next.
WHAT IS AN OVERNIGHT FACE MASK?
From clay and bubble to sheet and peel-off, face mask formulas are vast and ever-evolving. You can typically find a face mask to target every skin type and concern, making them a must-have product for everyone. While traditional face masks are typically worn and removed after a certain amount of time, overnight face masks are applied before bed—after your regularly scheduled nightly skin regimen—and left on while you snooze.
Worried about messing up your pillows? Know this: an overnight face mask is essentially a moisturizer. Unlike clay masks or sheet masks that would leave a nasty residue on that precious Egyptian cotton, overnight masks are applied and quickly absorbed without leaving any excess product behind.
Editor's note: These night masks are also sometimes referred to as sleep face masks and sleeping masks, but shouldn't be confused with the kind of mask you wear over your eyes!
NIGHT CREAM VS OVERNIGHT MASK: WHAT IS THE DIFFERENCE?
It's easy to think that overnight masks and night creams are one and the same, but these essentials have key differences that you should consider before using. For starters, night creams are a step-up from your daily moisturizer. Typically formulated with deeply nourishing and hydrating ingredients, this pick is all about providing your skin with lasting moisture. It's also a bit thicker than your morning moisturizer, which makes it a great option for anyone looking to up the ante on hydration.
On the flip side, overnight masks are in a league of their own. While this offering does provide your skin with similar benefits to a night cream, it takes things a step further. Sleeping masks are packed with ingredients that target specific skin care concerns, like anti-aging, hydration, and brightening. In other words, this product is meant to be used when you feel like your skin could use an extra round of TLC.
THE BENEFITS OF OVERNIGHT FACE MASKS
The benefits of overnight face masks may vary, but traditionally they are ultra-hydrating and are formulated with concentrated anti-aging ingredients. Some formulas are touted for their moisturizing abilities while others help to firm and re-contour the appearance of aging skin. One of the major benefits of overnight face masks is the fact that they are applied before bed and work their magic while you get some rest!
Since your skin's own natural repair process happens while you sleep, it's great to use anti-aging products as part of your nightly routine. While there's nothing you can do to speed up this organic process, sleeping masks go a long way to improve the appearance of your skin.
OUR BEST OVERNIGHT FACE MASK TO ADD TO YOUR ROUTINE
Ready to add an anti-aging overnight face mask to your nighttime beauty routine? Try the L'Oréal Paris Revitalift Triple Power Anti-Aging Overnight Mask. Formulated with Pro-Retinol, hyaluronic acid, and vitamin C, this luxurious leave-on mask leaves skin with a hydrated, radiant look and feel with just one use. We also appreciate that this offering penetrates the skin quickly and forms a protective layer to cradle skin while you get some shut-eye. Not to mention, this night mask improves your skin's firmness, and visibly reduces wrinkles over time for youthful-looking skin. Now that's what we call a game-changer!
SHOULD I USE AN OVERNIGHT FACE MASK?
The truth is, many of us decide to start using anti-aging products long after visible signs of aging skin has reared its head. You know, those faint fine lines that somehow manage to deepen overnight. As the skin ages, it starts to lose its ability to bounce back—with firmness and elasticity decreasing, facial contours becoming less defined, and wrinkles becoming more and more noticeable.
Incorporating an overnight face mask into your routine is a great way to target the signs of aging skin that you're already seeing, and it's also a fantastic preventative step to help you stave off those signs for a little bit longer. The other good news is that using a night mask is super simple. Speaking of which…
HOW TO USE AN OVERNIGHT MASK IN YOUR SKIN CARE ROUTINE
Using an overnight mask is as easy as going to sleep—no, really! Just follow these steps, and soon enough, your sweet dreams of better-looking skin will become a reality.
STEP 1: GENTLY CLEANSE YOUR FACE
Start off your nighttime skin care routine by reaching for a gentle cleansing option such as micellar water. This French-favorite cleanser is powered by tiny micelle molecules that cluster together to surround and lift away impurities and makeup without any harsh rubbing (or even rinsing!). The L'Oréal Paris Micellar Cleansing Water Complete Cleanser Waterproof – All Skin Types intensely purifies and leaves your skin with a hydrated look.
Grab a cotton pad, soak it with your micellar water of choice, and gently wipe the pad over your skin. Repeat this process a couple of times until your skin is completely clean. If you are using micellar water to remove eye makeup, hold the pad over closed eyes for a few seconds before gently wiping to remove. It's that easy!
Editor's note: Get even more out of your micellar water by trying these 5 Micellar Water Hacks That Will Make Your Cleansing Routine Easier.
STEP 2: APPLY A SERUM
Once you're done cleansing, layer on a nightly serum. Serums are a great way to tackle your skin care concerns as they are lightweight moisturizers formulated to target specific issues. If staving off fine lines and wrinkles is your goal, try the L'Oréal Paris Revitalift Derm Intensives 1.5% Pure Hyaluronic Acid Serum. This anti-aging serum helps to visibly reduce wrinkles in as little as two weeks and works to replenish skin with long-lasting hydration for visibly plumped and youthful-looking skin.
Every morning and night, apply two to three drops to the face and neck and gently smooth onto skin. Be sure to extend the serum down your neck and over your chest—which is two of the first areas to show the signs of aging.
For a full rundown of all of our different face serum options, plus the skin concerns that each one is formulated to help address, head over to our article, What Is a Face Serum and Why Should You Use One.
STEP 3: APPLY YOUR OVERNIGHT FACE MASK
If you use any other products after applying your serum—think: eye cream or a lip mask—now's the time to layer them on. If you're a minimalist when it comes to skin care, feel free to skip straight to your overnight face mask! Whatever route you take, the final step of your nightly skin care routine should be applying the overnight face mask. To use, smooth your overnight face mask over your face, neck, and jawline until absorbed. As the name implies, you should leave it on overnight. In the morning, rinse it off—then go about your morning skin care routine as usual.
DO YOU WASH OFF SLEEPING MASKS?
While the idea of leaving your sleeping mask put is very appealing, you do have to remove the mask in the morning. It isn't necessarily about washing off the night mask, but rather the fact that your morning skin care routine should always include a cleansing session.
CAN I USE AN OVERNIGHT MASK EVERY DAY?
After learning all about the benefits of our best night mask, you're probably ready to add this offering to your everyday routine—and we don't blame you. As we mentioned above, traditional face masks should only be used two to three times a week, but since most night masks are catered to providing skin with long-lasting moisture, many can be used in your routine daily. It's best to follow the directions that coordinate with the product you're using. For the overnight mask we filled you in on, it's meant to be smoothed on every evening before bed.
Speaking of bedtime, nighttime is the right time to pamper your complexion, and we're not just talking about using overnight masks! For more pre-bedtime beauty ideas, check out our article on How to Make the Most of Your Beauty Sleep.
Discover more tips & tricks
Keep your skin happy
See all articles
Shop Featured Skin Care products
Discover More