face makeup
Our Best Foundations For Dry Skin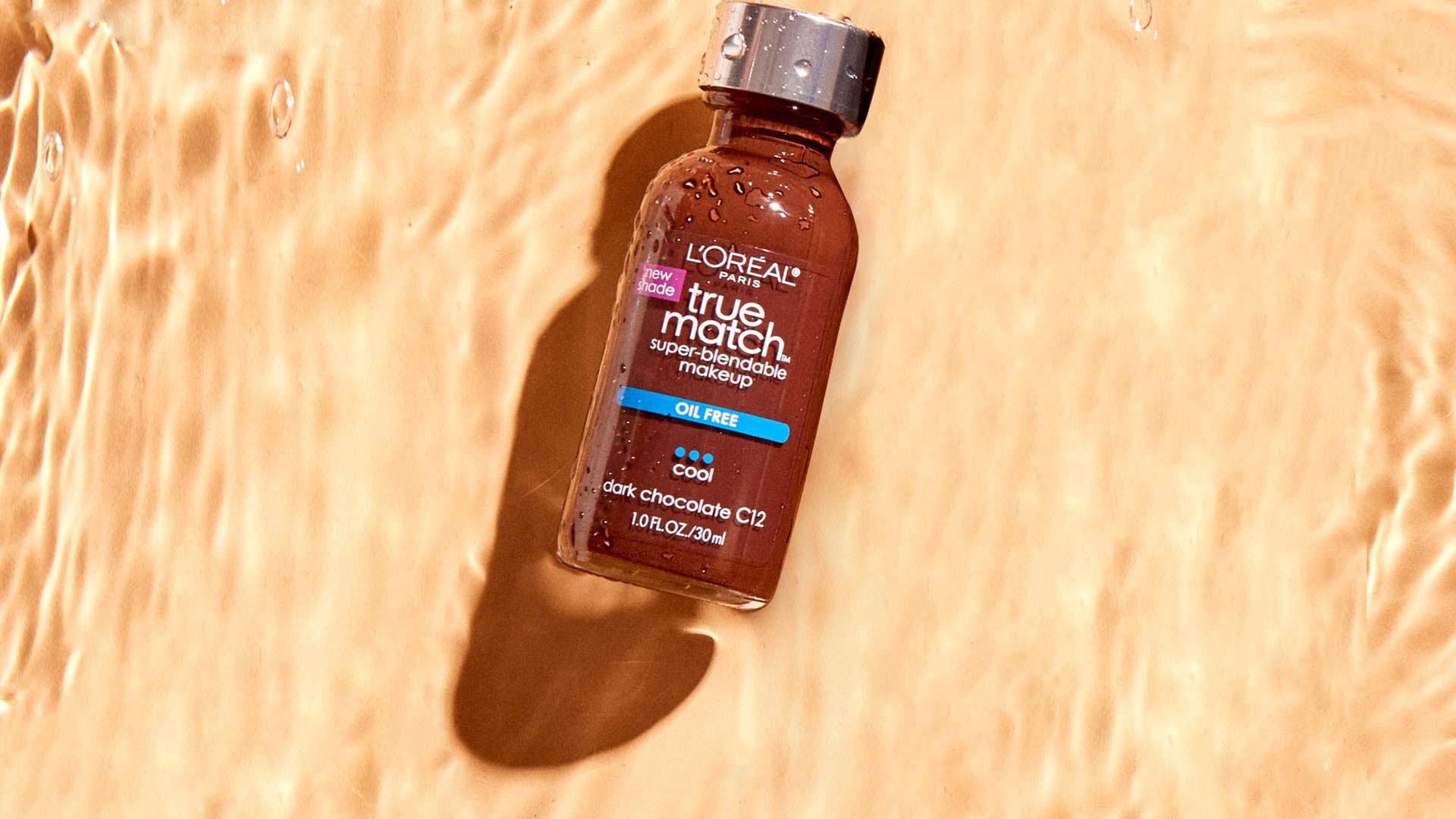 When it comes to face makeup, we can confidently say that foundation plays a starring role. It's a makeup essential designed to help you get a flawless-looking complexion, but if you're not using the right formula for your skin type, you won't get the selfie-worthy results you were hoping for. If you have dry skin the wrong formula can cling to dry patches and make your skin look flaky. Luckily we've got a few foundation options that can help prevent that from happening. Read on to learn more about four of our best foundations for dry skin and check out our step-by-step guide for applying foundation to dry skin below.
Best Longwear Foundation For Dry Skin
Matte finishes may be trendy, but due to their flat finish, matte foundations can accentuate dryness—which we're betting is the opposite of what you want. For dry skin, opt for a foundation that will help give off a luminous finish instead. The L'Oréal Paris Infallible Pro-Glow Foundation is one of our best foundations for dry skin, thanks to its hydrating, medium coverage formula. Its texture is creamy, allowing the foundation to glide on smoothly across the skin and it dries down with a glowing finish that can last for up to 24 hours. It's also formulated with SPF, which is perfect for keeping your skin protected during all your outdoor activities and road trips.
Best Full-Coverage Foundation For Dry Skin
If you prefer a foundation that can be built up to full coverage, we have another option for you. Reach for the L'Oréal Paris Infallible Up to 24HR Fresh Wear Foundation, Lightweight, which has a natural finish that won't look cakey or feel heavy on the skin. The ultra-thin, lightweight liquid formula can stay put for up to 24 hours and won't cling to your dry skin, leaving you with a beautiful, healthy-looking complexion. It also includes three oil absorbers which help to resist sweat, water, and transfer.
Best Foundation For Mature, Dry Skin
Dry skin and aging often go hand in hand. Instead of using any type of foundation, stick with one that's formulated specifically for mature skin types. The L'Oréal Paris Age Perfect Makeup Radiant Serum Foundation with SPF 50 offers all-day hydration—just what you need. Its lightweight formula provides just enough coverage, evening your skin tone with a natural-looking, glowy finish. It includes vitamin B3 which works to reduce signs of skin aging and has built-in SPF 50, to protect the skin from the sun's harmful rays.
Best Radiant Foundation For Dry Skin
Dry skin can give off a dull appearance, so it's best to use products that will keep the skin looking, radiant, hydrated, and moisturized. Reach for the L'Oréal Paris True Match Super Blendable Makeup, formulated pro-vitamin B5 and vitamin E, which works to strengthen the skin outer layer, helping to lock in more water and moisture. The formula also provides medium coverage, with a natural finish that's so blendable—no one will be able to tell where your foundation ends and your skin begins.
Editor's Tip: Need help picking out the right foundation shade? Use our live chat feature on the L'Oréal Paris True Match Super Blendable Makeup page. This feature will allow you to chat with an agent in real-time (similar to talking to a professional in the store) to help you narrow down the best foundation shade options for you.
How To Apply Foundation On Dry Skin
Now that you know which foundations are best for your dry skin, it's time to learn how to apply them correctly. Here, we're sharing how to prep your face and apply your foundation.
Step 1: Moisturize
Skin prep is essential for those with dry skin looking to apply foundation. After cleansing your skin, use a moisturizer formulated with hydrating ingredients such as aloe vera water and hyaluronic acid, like the L'Oréal Paris Hydra Genius Daily Liquid Care - Normal/Dry Skin or the L'Oréal Paris Hydra Genius Daily Liquid Care - Extra Dry Skin.
Step 2: Apply A Primer
It's best to apply a primer before using foundation to create a smooth and even base for the foundation to grip onto. Reach for a primer with illuminating qualities like the L'Oréal Paris Infallible Pro-Glow Lock Makeup Primer. It will help give your skin a radiant and healthy glow that lasts all day.
Step 3: Apply Your Foundation
The next time you pick up your foundation, apply it with a makeup blender, like the L'Oréal Paris Infallible Blend Artist Foundation Blender. Lightly spritz the makeup blender with some water and then squeeze a bit of foundation onto its tip and use dabbing and rolling motions to blend it onto your skin.
Step 4: Set Your Look
To ensure that your makeup lasts through the day, you'll need to set your foundation. Grab the L'Oréal Paris True Match Lumi Shake & Glow Dew Mist and shake it up to activate the ingredients. Then spritz onto your face using an x motion. Its formula will help set your makeup and leave it with a natural, glowy dew.
At the end of the day, when you're ready to remove your makeup, reach for the L'Oréal Paris Micellar Cleansing Water Complete Cleanser Waterproof - All Skin Types, which works to remove makeup, dirt, and oil. This cleansing option requires no rinsing—just saturate a cotton pad with the formula and wipe it across your face.
Photo Credit: Chaunte Vaughn
Discover more tips & tricks
Keep your skin happy
See all articles
Shop Featured Makeup products
Discover More