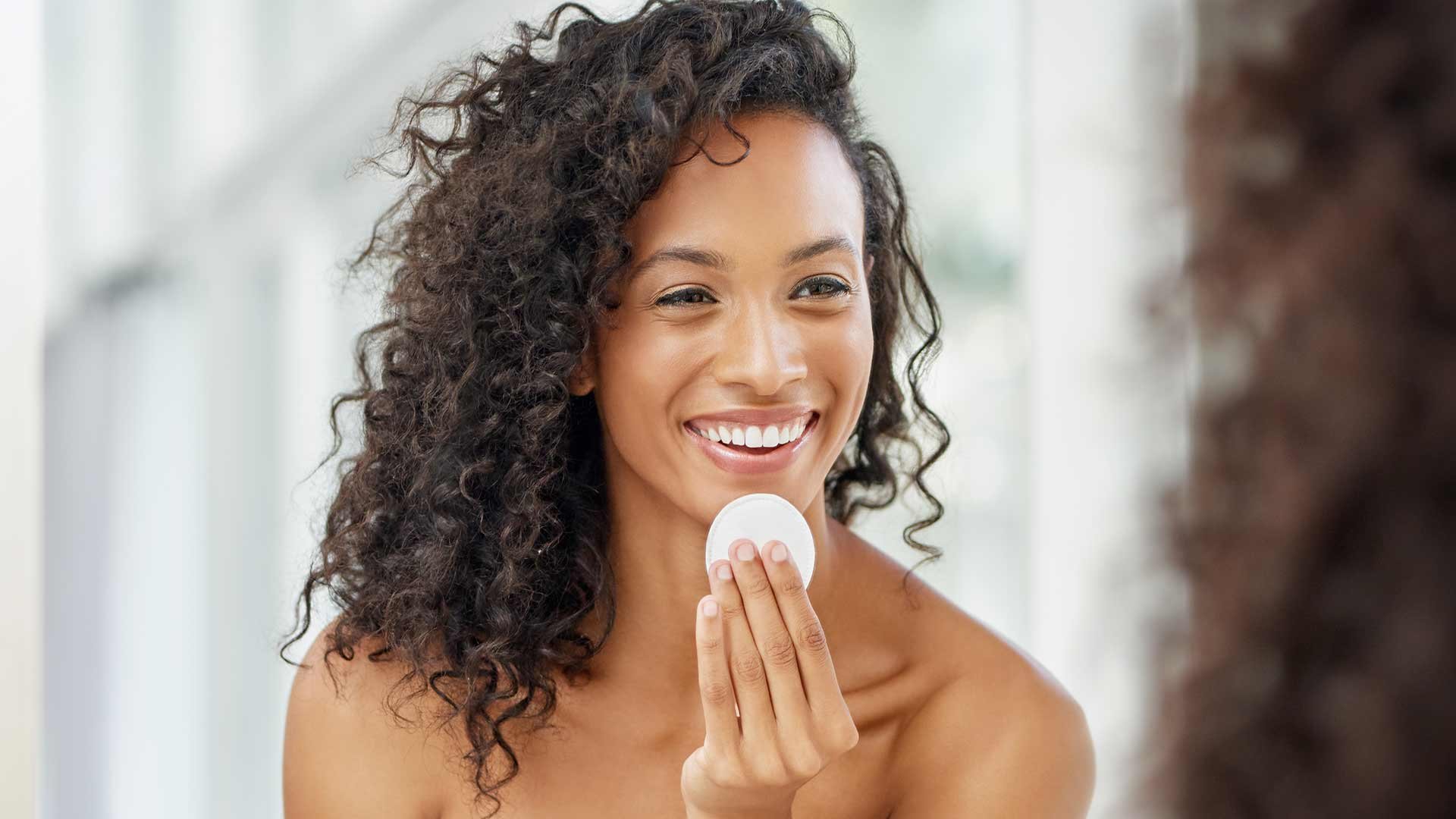 skin care concerns
What Is Witch Hazel and Should You Use It?
When it comes to popular skin care ingredients, witch hazel is one you've likely seen popping up across your social media feeds. Whether you've seen people rave about the wonders of witch hazel toner or swear by using witch hazel pads for problematic skin, it's safe to say this ingredient has garnered quite the reputation in the beauty world. Of course, this might have you thinking—what is witch hazel? Well, we're about to share just that, along with a few witch hazel uses and benefits you'll want to know about.
WHAT IS WITCH HAZEL?
According to the Cleveland Clinic, witch hazel is a botanical astringent that comes from the plant hamamelis virginiana. It can come in varying forms, including in a variety of forms that allow you to use witch hazel for your face, such as toners and wipes. What is witch hazel used for, specifically, though? As it turns out, there are a few noteworthy witch hazel benefits that dictate how it tends to be used. Speaking of…
3 WITCH HAZEL BENEFITS
What does witch hazel do? Here are three benefits that have everyone talking about this skin care ingredient.
#1. CLEANSING
First and foremost, witch hazel is known for its cleansing capabilities, which is why witch hazel for problematic skin has received quite a bit of hype. A study from the National Center for Biotechnology Information (NCBI) states that witch hazel has been used for problematic skin, such as acne, for a long time thanks to its astringent and antiseptic properties. This makes it easy to see why it's a popular ingredient found in cleansing products like toner.
#2. SOOTHING
Aside from cleansing, a study from the NCBI states that the plant witch hazel comes from provides a cooling effect to the skin. Getting more specific, the study explains that research has shown witch hazel can be beneficial in reducing itching, redness, and scaling in those with moderate-to-severe atopic eczema. Witch hazel water also possesses anti-inflammatory properties, according to another NCBI study, allowing it to help soothe sensitive skin.
#3. SUN DAMAGE
Not as popularly talked about, there is also research supporting that witch hazel can help reduce irritation caused by sunburn. Studies have shown that witch hazel can be beneficial in helping reduce UV-induced redness, per the NCBI.
WHAT PRODUCTS ARE FORMULATED WITH WITCH HAZEL?
Like we mentioned, the most common skin care products witch hazel can be found in are cleansers—like cleansing wipes—and toners due to the ingredient's cleansing properties, but those aren't the only skin care products you'll find it in. Witch hazel can also be found in certain creams, serums, and even setting sprays.
HOW TO INCORPORATE WITCH HAZEL INTO YOUR SKINCARE ROUTINE
Find yourself asking, "How do you use witch hazel on your face or incorporate it into your skincare routine?" If you're interested in adding this trending ingredient to your skin care routine, below, you'll find a few steps for trying a witch hazel toner.
STEP #1. CLEANSE YOUR SKIN
As always, you'll want to start your routine by washing your face with a cleanser. For a no-fuss option, opt for micellar water, which doesn't have to be rinsed from your skin. Saturate a cotton pad and gently glide it over your skin to cleanse.
STEP #2. GRAB YOUR WITCH HAZEL TONER
Next, reach for your witch hazel toner. Wet a cotton ball or pad with the toner, then glide it over your face the same way you did your micellar water. Easy, right?
STEP #3. SMOOTH ON A SERUM
To give your skin some well-deserved hydration, use a face serum. You can even look for one that's formulated with witch hazel!
STEP #4. DOT ON AN EYE CREAM
The skin around your eyes needs some TLC, too. Use your ring finger to dot on an eye cream until it's thoroughly absorbed.
STEP #5. APPLY MOISTURIZER
Lastly, lock in hydration by ending your routine with a moisturizer. In the morning, apply one that's formulated with SPF.
And that's a wrap! Now that you're acquainted with witch hazel and some of its known skin benefits, perhaps you'd like to learn about other popular skincare ingredients. Check out the 12 Skin Care Ingredients That Are Trending for 2020.
Discover more tips & tricks
Keep your skin happy
See all articles
Improve your routine
Show your new look more love:
makeup