makeup trends
How to Achieve a Sweat-Proof Makeup Look
March 27, 2020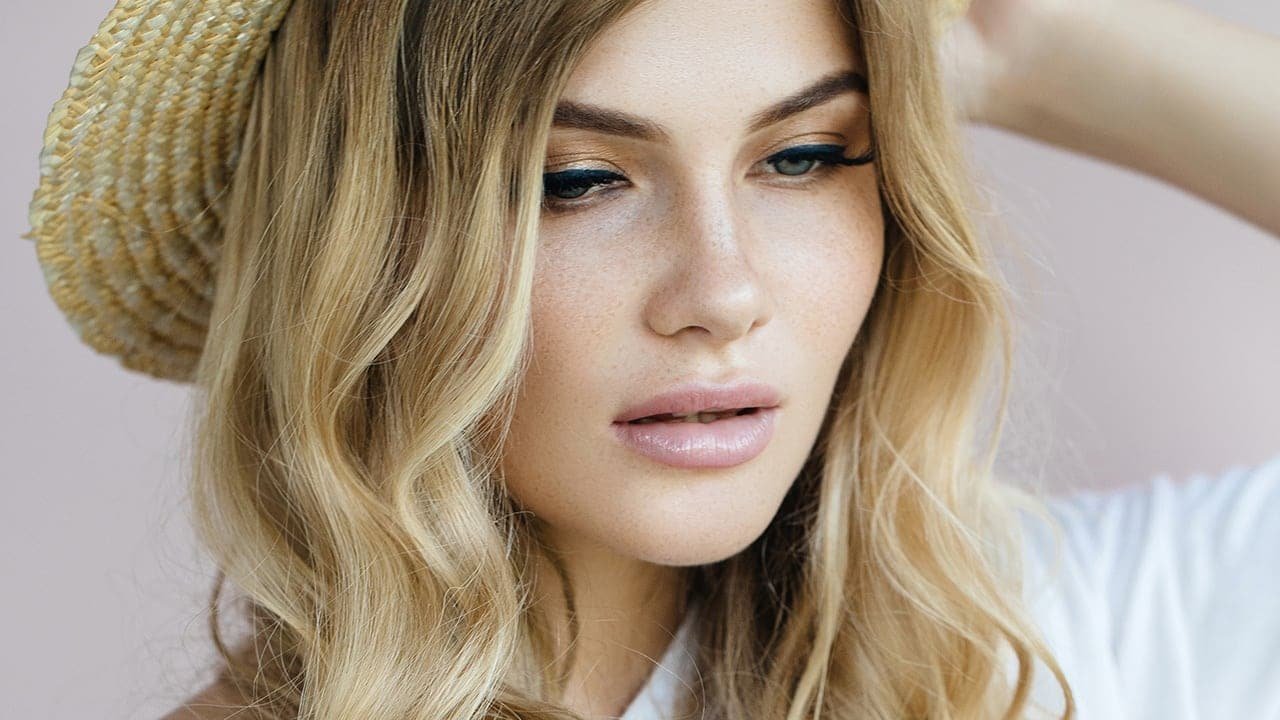 Fun in the sun doesn't have to mean hiding behind your glasses or opening up your camera app to check your makeup every other minute. Despite what a little bit of time under the hot sun might have you think, it's possible to rock sweat-proof foundation, BB cream, and concealer and not have makeup running down your face. With a little bit of extra effort, a sweat-proof makeup look can become a reality, and you won't have to blacklist outdoor activities. Follow along for nine low maintenance, hot weather-friendly, sweat-proof makeup tips that will keep you looking fresh, no matter how high the humidity gets.
IS THERE SWEAT-PROOF MAKEUP?
You may have already guessed this from what we've shared so far, but there is a myriad of sweat-proof makeup products you can use. The key is to choose the right oil-free, lightweight, and waterproof formulas to give you a flawless makeup look. Not to mention, you'll also have to make sure you're applying your makeup correctly for your products to work their magic when the temperature keeps rising.
HOW DO I KEEP MY MAKEUP FROM SWEATING OFF?
When it comes to keeping makeup intact all day long, knowing how to stop sweating on your face is the key to success. Below, we're sharing all our best tips.
TIP #1: PREP YOUR SKIN
One of the easiest ways to get the ball rolling is to always make sure to prep your face with a makeup primer. Primer gives your face a smooth canvas for the rest of your makeup, ensuring that your foundation lays evenly. Depending on the formula, primer can also help to keep excess shine at bay. That's why we love the L'Oréal Paris Infallible Pro-Matte Lock Makeup Primer, which blurs imperfections and locks in a matte finish for an oil-free makeup look.
TIP #2: START WITH A STRONG BASE
To achieve a sweat-proof makeup look, it's important to get your base right, and that includes using a sweat-proof foundation. Stick with products that have waterproof or long-wear formulas, as they won't wipe right off when things start to get sweaty. Use a high-performance concealer, like the L'Oréal Paris Infallible Full Wear Concealer Waterproof, Full Coverage, as well as a long-lasting foundation, such as the L'Oréal Paris Infallible 24 Hour Fresh Wear Foundation, Lightweight.
TIP #3: USE LONGWEAR FORMULAS
Speaking of long-lasting makeup, when it comes to your eye makeup, long-wear formulas are a must! For your eyebrows, reach for the L'Oréal Paris Unbelievabrow Longwear Waterproof Brow Gel, which will thicken your brows for a bold look that will last and last. Choose a waterproof mascara formula, too, reaching for the L'Oréal Paris Bambi Eye Waterproof Mascara, Lasting Volume. You also don't want to forget about switching to a waterproof eyeliner like the L'Oréal Paris Infallible Pro-Last Waterproof, Up to 24HR Pencil Eyeliner.
TIP #4: PROTECT BEFORE YOU PREVENT
While rocking a sweat-proof makeup look is a top priority, so is keeping your skin safe from the sun's damaging rays. After all, it could help you maintain a youthful glow for years to come. Wear a broad-spectrum sunscreen, with an SPF value of at least 15, every day—regardless of whether or not you'll be sweating up a storm. If you're worried SPF may make you greasy, don't leave it out of your routine. Instead, look for a sunscreen with a matte finish. You can also try a moisturizer with SPF, like the L'Oréal Paris Revitalift Triple Power Day Lotion SPF 30.
TIP #5: DON'T GO OVERBOARD WITH CLEANSING
Your skin may get extra shiny as the temperatures rise, but don't use that as an excuse to over-wash your face. Use a facial cleanser formulated for your skin type no more than twice a day—once in the morning and again at night. To help fend off shine, try using one of our best facial cleansers for oily skin, the L'Oréal Paris Micellar Cleansing Water Complete Cleanser - Normal/Oily Skin, which is formulated with tiny oil molecules that remove dirt, excess oil, and makeup sans rinsing and harsh rubbing. As a result, skin is left hydrated and purified. Simply saturate a cotton pad, gently wipe your face, and you're good to go.
TIP #6: SIMPLIFY YOUR MAKEUP REGIMEN
Like it or not, a sweltering day can make cakey makeup a reality. To prevent clogged pores and patchy smears, go as light as you can with your face makeup by choosing lightweight formulas that are also long-wearing. Opt for makeup that's sheer enough to allow your sun-kissed skin to peek through while covering up imperfections. And since your natural flush is visible, skip out on blush—it's one less step to hold you back from hitting the beach. Before you call it a day on your face makeup, be sure to sweep a mattifying face powder over your face. Try the L'Oréal Paris Pro-Matte Face Powder, which is long-lasting and oil-free.
TIP #7: DON'T FORGET YOUR LIPS
Lips are often overlooked when it comes to sun protection, even though the tender skin on your pout is incredibly susceptible to sun damage. Shield them with a tinted lip color formulated with SPF, or—if you want color with more staying power—layer a liquid lipstick over a conditioning lip balm with SPF. For a pop of pink, try the L'Oréal Paris Infallible Pro-Matte Les Macarons Scented Liquid Lipstick in Framboise Frenzy.
TIP #8: SET EVERYTHING WITH A SPRAY
Sometimes, when you're at your sweatiest, thoughtful product picks aren't enough to keep your products on your face. To avoid succumbing to those occasions, don't forget to lock in your look with a few spritzes of a makeup setting spray, like the L'Oréal Paris Infallible Pro-Spray and Set Make-Up Oil-Free Setting Spray.
TIP #9: KEEP BLOTTING SHEETS ON HAND
It's always smart to have a backup plan. So, if things don't go as anticipated and your face starts to look sweaty, reach for blotting sheets. Keep them in your purse to soak up excess shine at a moment's notice.
Next up: Have a feeling you'll need to update your skin care routine to suit the sweatiest season of the year? Head over to our article, 3 Clear Skin Tips for Humid Weather, to get your routine in shape.
Discover more tips & tricks
Keep your skin happy
See all articles
Shop Featured Makeup products
Discover More