hair color ideas
5 Fun Ways To Change Up Your Blonde Hair Color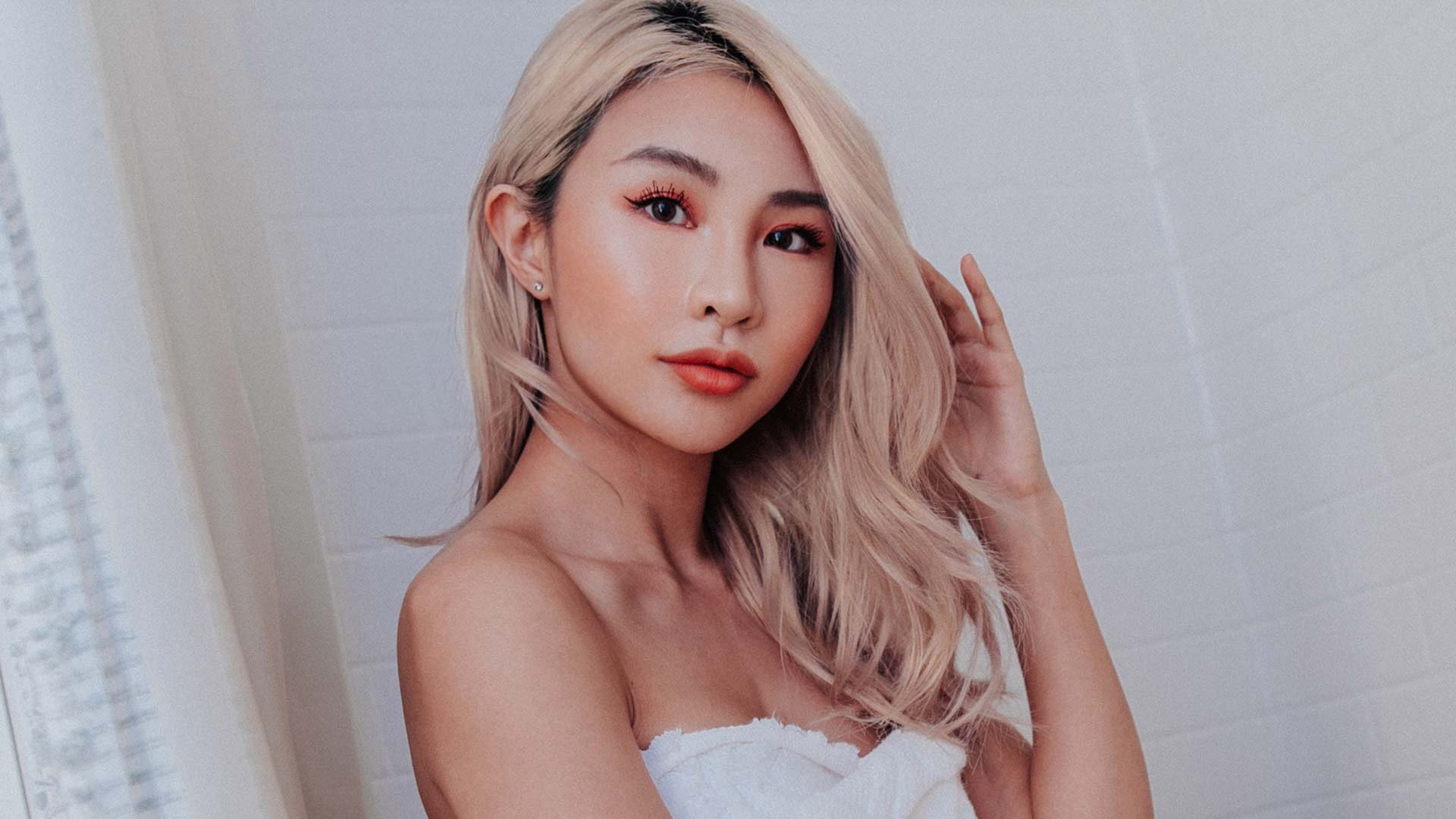 If you have blonde hair, you may likely agree with the saying, "blondes have more fun." And in that case, you may not want to give up sporting your yellow-hued locks anytime soon. But our editors would agree that it's always good to change things up from time to time, especially when it comes to your beauty look. And lucky for you, there are quite a few varieties of blonde hair, ranging from cool to warm, and neutral shades. So if you want to make a change to your mane and still stay within the blonde color family, it's pretty easy to do. Keep reading to learn about five different ideas you can use to change up your blonde strands, complete with tips and product picks for blonde, color-treated hair.
1. Add A Tint Of Red Lowlights
Red hair can definitely be a showstopper—and you can have the best of both worlds by dyeing your blonde hair with red lowlights. Adding a reddish hue to blonde hair puts a spin on the base color by helping to add depth. That, in turn, can help give the appearance of more volume. Lowlights can also help keep your blonde hair color from looking one-dimensional and give off a beautiful strawberry blonde hue. Book an appointment with your colorist to achieve this look since lowlights will require time and specific hair coloring techniques.
Editor's Tip: Want to try it at home? Grab the L'Oréal Paris Colorista Hair Makeup Temporary 1-Day Hair Color Spray in Red. This temporary hair color spray allows you to get bold color without the commitment and it will wash out after one shampoo. So you're not stuck with it if you don't love the results.
2. DIY A Rainbow Ombré Style
What do you get when you pair two of the hottest hair color trends? Rainbow + ombré = rainbow ombré! Dip dye your blonde ends with a few pretty pastel shades for an eye-catching look. Try using the L'Oréal Paris Colorista Hair Makeup Temporary 1-Day Hair Color Spray, which comes in a variety of colorful hues for blonde, bleached, and highlighted hair. Read our article, The Best Pastel Hair Colors for Every Skin Tone, to learn which hue will best complement your complexion.
3. Try Out An Icy Hue
Want to go even lighter with your blonde hair? Consider getting a platinum dye job. This white-hot shade looks gorgeous on just about everyone, although keep in mind that it is a high-maintenance color. You'll need to schedule regular touch-ups (or have an at-home hair color kit on hand) since the roots tend to be very noticeable when they grow out. Grab the L'Oréal Paris Féria in Absolute Platinum Extreme Platinum to get the look. For those starting with a darker base color, use the L'Oréal Paris Féria Hyper Platinum Advanced Lightening System Bleach. This formula can lighten hair up to eight levels, making it ideal for brunette hair colors. It also includes a purple conditioner that minimizes brass with each use, while conditioning and strengthening your mane.
4. Warm Things Up
Another gorgeous shade you can opt for is bronde, a brownish-blonde hue that features natural-looking roots and warm highlights. A far cry from platinum, This color offers the perfect mix of brunette and blonde and can help warm up your skin tone without being too light. Since this hue requires a mix of two color combos—not to mention the need to tailor to the specific undertones of your hair and skin—it's best to consult with a colorist who can help bring this beautiful shade to life.
Editor's Tip: If you feel confident that you can pull this off at home, be sure to use the L'Oréal Paris Haircolor Concierge where you can consult with professional colorists, live agents and even watch video tutorials on how to color your hair at home.
5. Get A New Cut
Dyeing your blonde hair a new hue isn't the only way to change things up—you can get a completely new look by making a chop. And blonde hair looks especially stylish when it's short. Check out our article, 21 Short Blonde Hair Ideas to Freshen Up Your Look, to get some inspiration for your next hairstyle.
How To Care For Your Blonde Hair
Blonde, color-treated hair requires special care. So be sure to swap out your regular hair care products for a system formulated specifically for blonde tresses. Reach for the L'Oréal Paris EverPure Blonde Shampoo and the L'Oréal Paris EverPure Blonde Conditioner. This duo will deeply hydrates your strands and keep brass at bay while being gentle on color. Another option to neutralize the look of brassiness is the L'Oréal Paris EverPure Brass Toning Purple Sulfate Free Shampoo and L'Oréal Paris EverPure Brass Toning Purple Sulfate Free Conditioner duo. This system works to moisturize and neutralize brassy yellow and orange tones in blonde, bleached, highlighted, and silver hair. Its also 100 percent sulfate-free, paraben-free, and gluten-free.
To prevent your color from getting dull, use the L'Oréal Paris Le Color Gloss One Step In-Shower Toning Gloss to refresh your hair color and give it a glossy finish (like you just left the salon). Formulated with coconut oil, this gloss will leave your hair nourished and feeling soft after one 15 minute in-shower application.
For more information on caring for colored blonde hair, read our article, The Right Way to Take Care of Blonde, Color-Treated Hair.
Photo Credit: Sarah Duvivier
Discover more tips & tricks
Keep your skin happy
See all articles
Shop Featured products
Discover More