hair color tutorials
10 Hair Color Tips For Red Hair
Turn up the heat on your hair color.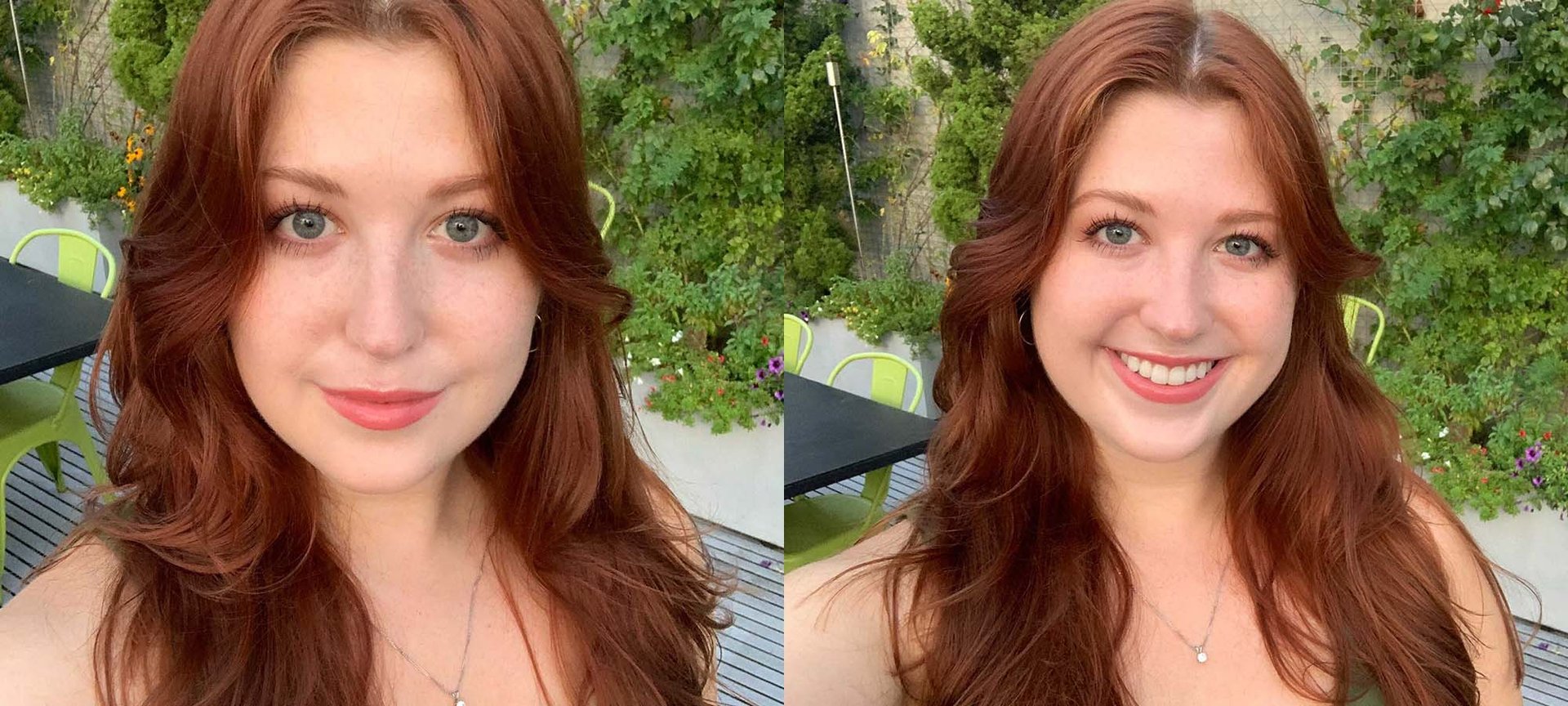 Red hair has always been one of the most sought after hair colors. With a spectrum of stunning shades to choose from, red hair is a sure-fire way to transform your look into something completely new. Whether you're dyeing your strands for the umpteenth time (this year even) or deciding to color your virgin hair, getting the perfect red mane isn't as simple as just dyeing your hair red. The key to any big hair color change — especially becoming a redhead — is having a little know-how about coloring, styling, and caring for your newly color-treated hair. So, before you book that salon appointment or buy a boxed dye, take a moment to check out these 10 hair color tips for red hair.
1. Choose The Right Shade of Red
Anyone can pull off red hair—if they find the right shade. When it comes to the most flattering red hair color for you, a good rule of thumb is to choose a shade with the same undertones as your skin. If your natural hair is lighter, then you likely have cooler undertones, whereas darker hair is often accompanied by warmer undertones. To find a shade that compliments your tone, try some of these suggestions below:

For those with cooler undertones a vibrant shade of red will create a beautiful contrast against lighter complexions, so try the L'Oréal Paris Excellence Créme Permanent Triple Protection Hair Color in Red Penny, L'Oréal Paris Superior Preference Fade-Defying Shine Permanent Hair Color in Medium Auburn Brown, or L'Oréal Paris Féria in Power Reds - Medium Auburn/Cherry Crush.

If you have warmer undertones, you can carry a richer, more pigmented hue like L'Oréal Paris Superior Preference Fade-Defying Shine Permanent Hair Color in Intense Dark Red, L'Oréal Paris Excellence Créme Permanent Triple Protection Hair Color in Medium Reddish Brown, L'Oréal Paris Féria in Power Copper.
Editor's Tip: Keep in mind, however, there's no one rule across the board. At the end of the day, beauty is all about exploration and you should feel free to experiment with any hair color regardless of your skin tone or undertones.

2. Go A Shade Darker Than Your Desired Hue
Since fading can happen, consider coloring your hair a shade or two darker than what you actually want to prolong the appearance of your dyed 'do. For a bold, red hair dye at home, try one the L'Oréal Paris Féria Power Reds in Deep Auburn/Red Velvet or Medium Auburn/Cherry Crush that includes a hair color power-boosting extra shot of pure dyes for gorgeous, rich color.


3. Add Highlights Or Lowlights
If you love your current red hair color but want to add a little dimension to your mane, highlights and lowlights are a great option. For a brighter, lighter hair color, go with highlights and for a sultry deeper hue, opt for lowlights. We recommend the L'Oréal Paris Couleur Experte line, an at-home dual-system coloring kit that combines various base colors with harmonizing highlights. Just keep in mind that adding highlights to red hair requires bleaching. If you're worried about a DIY job, consider visiting a colorist who can expertly weave highlights or lowlights into your red hair for a multidimensional look.

4. Use a Hair Care System that Prevents Fading
Red hair color can often fade fast, so it's essential to use hair care products that are meant for color-treated hair. Swap out your regular shampoo and conditioner for a sulfate-free, color-safe hair care system, like the L'Oréal Paris Elvive Color Vibrancy Protecting Shampoo along with the L'Oréal Paris Elvive Color Vibrancy Protecting Conditioner.


For an added boost of fade protection, refresh your hair with a color-depositing conditioner. These special conditioners will boost your shade and extend the life of your hair color so you won't have to break out the hair dye for a touch up so soon.

5. Make Masking a Habit
If your hair is feeling weak or brittle post-coloring, a hair mask can help to strengthen and reinforce your red strands. On a weekly (or bi-weekly) basis, try adding the L'Oréal Paris Elvive Total Repair 5 Power Restore Multi use treatment to your color-treated hair care routine. You can use it as a leave-in conditioner, rinse-out mask in the shower, or as a co-wash to repair current issues and protect against future damage.

6. Use A Hair Gloss
To keep your red color shiny and fresh, a hair color gloss like the L'Oréal Paris Le Color Gloss One Step In-Shower Toning Gloss in Auburn can help keep your hair from becoming dull and appearing damaged. Hair gloss can help you maintain a longer-lasting and more vibrant hair color, as well as reduce split ends, frizzy hair, and overall dryness. Think of a hair color gloss as a sort of refresher treatment for your current color, helping enhance and revive both your shade and your strands.

7. Conceal New Growth With Root Cover-Up
As your hair gets longer, you'll undoubtedly have to deal with visible roots. If you need to buy some time before your next hair dye you can conceal any new growth with a root cover-up. Just spritz your new growth with the L'Oréal Paris Magic Root Cover Up in Red and your roots will be hidden until your next shampoo.

8. Ditch The Heat Tools
It's no secret that dyeing your hair can cause damage. So right after coloring, it can be a good idea to embrace your natural texture and take a break from heat styling. That doesn't mean you'll have to give up on having perfectly coiffed hair, instead of your usual blow-dryers, flat irons, and curling wands opt for air drying or heat free curls to style your new red head.

9. Freshen Up with Dry Shampoo
When you need to freshen up your hair or add volume to dull day-old strands, reach for a dry shampoo. The L'Oréal Paris Elvive Dream Lengths Air Volume Dry Shampoo instantly absorbs oil and won't leave behind any white residue so you can keep your red hair refreshed and ready between shampoos.

10. Change Your Eyebrow Makeup
After going red, your old eyebrow makeup might not coordinate with your new hair color. But before you reach for a hair dye to color your brows, matching your eyebrows to your hair color can be done with makeup. For a natural look, opt for a shade that has warm undertones, like the L'Oréal Paris Brow Stylist Definer Waterproof Eyebrow Mechanical Pencil in Light Brunette or the L'Oréal Paris Age Perfect Makeup Brow Magnifying Pencil with Vitamin E in Auburn.
Next: How To Strip Hair Color To Get Back To Your Natural Hair

Written by: Lauren Paige Richeson, Photo Credit: Mary Honkus
Discover more tips & tricks
Keep your skin happy
See all articles
Shop Featured Hair Color products
Discover More