dry hair
Everything You Need to Know About Moisturizing Your Hair
June 21, 2019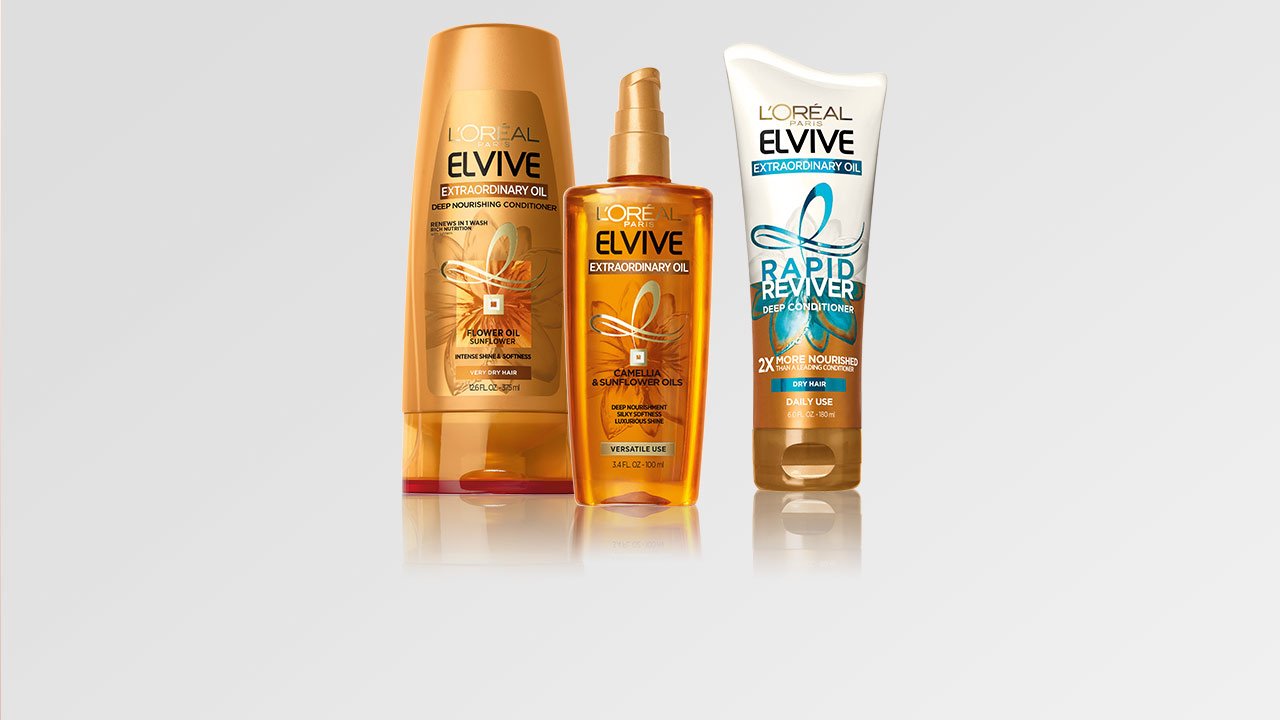 There's no doubt about it, the key to healthy hair is moisture. Hydrated hair is happy hair, and it certainly shows when strands are lacking proper moisture. Things like split ends, frizz, brittleness, rough texture, and generally damaged hair can all stem from the same thing: dry hair. Which raises the question, when it comes to your hair care routine, are you really moisturizing your hair sufficiently? And, what's the best hair moisturizer in the first place? Keep reading—we've got 11 hair care and hair styling tips to teach you how to moisturize hair.
HAIR MOISTURE TIP #1: USE A MOISTURIZING SHAMPOO AND CONDITIONER SYSTEM
First things first, using a shampoo and conditioner system that's formulated to replenish your strands with moisture is perhaps the most crucial hair moisturizing tip to follow. After all, when the goal is to hydrate your hair, why wouldn't you cleanse and condition with products that are meant to do just that? Using a shampoo that's too harsh can actually strip your hair of its essential oils, which is not what you want. Instead, use one of our best hair moisturizer duos: the L'Oréal Paris Elvive Extraordinary Oils Deep Nourishing Shampoo and the L'Oréal Paris Extraordinary Oils Crème Conditioner. Used together, this shampoo and conditioner help revive dry hair in just one wash, replenishing locks with moisture for intense shine and softness.
HAIR MOISTURE TIP #2: USE A DEEP CONDITIONING HAIR MOISTURIZER
Sometimes, your hair will need an extra dose of nourishment and care. In these instances, reach for a hydrating deep conditioner, like the L'Oréal Paris Elvive Extraordinary Oil Rapid Reviver Deep Conditioner. Formulated to deeply moisturize the hair, this rich reviving treatment works in just one minute. After shampooing, apply it in place of your regular conditioner, then rinse out when those 60 seconds are up.
HAIR MOISTURE TIP #3: TURN DOWN THE WATER TEMPERATURE WHEN YOU SHOWER
As wonderful as a piping hot shower may feel, it isn't doing your hair (or your skin) any favors. Washing your hair with water that's too hot can actually strip it of its natural oils, which leads to strands that are dry and brittle to the touch. But the solution is simple—turn down the dial! Not all the way, just until you hit lukewarm. Follow this lukewarm rule every time you wash your hair and your mane will definitely be better for it.
HAIR MOISTURE TIP #4: USE A NOURISHING HAIR SERUM
Your moisturizing hair routine should go beyond the shower. After you've stepped out of the shower and your shampoo and conditioner (and deep conditioner) have done their due diligence to fight dryness, it's time to turn to an oil-based hair serum for help. Much like a hydrating serum is a must for defending against dry skin, the same goes for your hair. Try the L'Oréal Paris Elvive Extraordinary Oil Treatment, which offers instant nourishment to transform dry, lifeless hair. To use, apply onto damp strands after shampooing and conditioning. Work a few drops of the oil-based serum through the lengths and ends of your hair, concentrating mainly on the ends (which, as you know, have a tendency to get the driest of all). This serum can also be used before shampooing to add even more nourishment to hair, or as a finishing touch on dry, styled strands to add instant shine.
HAIR MOISTURE TIP #5: USE AN OIL-IN-CREAM
Another must-have hair moisturizer is an oil-in-cream hair product, which essentially combines two of the most hydrating leave-in hair treatments available: a hair cream and a hair oil. Using one of these products, such as the L'Oréal Paris Elvive Extraordinary Oil-In-Cream, can help intensely hydrate and nourish dry strands. To use, simply apply a dime-sized amount of cream onto the lengths and ends of damp hair. Use more or less product as needed, depending on the length of your hair and how dry it's feeling.
HAIR MOISTURE TIP #6: USE DRY SHAMPOO TO REFRESH STRANDS
Instead of washing your mane a million times a day, which can be awfully drying, you can use a dry shampoo to refresh your roots if they start looking greasy by mid-day. This is especially helpful if your roots are oily but the lengths and ends of your hair are in need of more moisture. Try the L'Oréal Paris Elvive Extraordinary Clay Dry Shampoo, which is formulated with three refined clays to instantly refresh hair for a clean feeling without any visible residue. To use, shake the can well then spray onto roots, holding it about six to eight inches away from hair. Spray directly onto roots and lightly throughout the rest of the hair, then brush through. Voila!
HAIR MOISTURE TIP #7: USE A HEAT PROTECTANT SPRAY
It's no secret that heat styling can zap your hair of moisture. In order to better protect your hair, spritz a heat protectant spray, like the L'Oréal Paris Advanced Hairstyle SLEEK IT Iron Straight Heatspray, onto damp strands before reaching for your blow-dryer. This particular heat protectant spray provides 450-degree protection against all heat tools while also sealing in frizz and shine and blocking out humidity.
HAIR MOISTURE TIP #8: TAKE A BREAK FROM HOT TOOLS WHEN YOU CAN
We all love hot tools, but if your strands are feeling particularly parched, it could be a good idea to avoid heat styling whenever you're able to. Doing so doesn't have to mean rocking a less-than-perfect hairstyle, either. Rather than reaching for your blow-dryer, consider air drying your strands for a relaxed, laidback look. Better yet, go for natural beachy waves. Apply the L'Oréal Paris Advanced Hairstyle AIR DRY IT Wave Swept Spray onto hair when it's damp, then scrunch up your ends and let it dry on its own.
HAIR MOISTURE TIP #9: USE A HAIR MASK
On those days when your strands are feeling and looking as limp as ever, reach for a hair mask that's formulated to fortify extremely damaged hair, such as the L'Oréal Paris Elvive Total Repair Extreme Emergency Recovery Mask. This treatment is a rich healing hair mask that repairs and conditions the hair fiber on a deep level. To use, apply onto wet hair after you shampoo and massage the product through your lengths and ends. Leave on for between three and five minutes, then rinse out completely.
HAIR MOISTURE TIP #10: NEVER BRUSH YOUR HAIR WHEN IT'S WET
Your hair is at its most fragile when it's wet, so in order to keep it healthy, you'll want to avoid brushing it until it dries. What you can do while your hair is wet is use a wide-tooth comb to gently detangle damp strands. Before you start, use a soft T-shirt to slightly dry off your strands, then start carefully combing from your ends up, working through any knots as you go.
HAIR MOISTURE TIP #11: GET FREQUENT TRIMS
You've heard it before but we'll say it again: Getting regular trims is one of the most important ways to keep your strands healthy. When you wait too long in between haircuts, split ends inevitably begin to form, causing hair to break in every which way. And when this happens, your hair tends to dry out, too! As a general rule of thumb, you'll want to get your hair snipped at least once every three months. In between cuts, make sure to follow all of the aforementioned tips to keep your hair as healthy (and split end-free) as possible in the interim.
Now that you're knowledgeable about how to moisturize hair, we have more hair care tips to share. Next, let's talk damage. Here's How to Fix Damaged Hair.
Discover more tips & tricks
Keep your skin happy
See all articles
Shop Featured Hair Care products
Discover More