dry hair
What's The Difference Between a Hair Serum and Oil?
July 21, 2021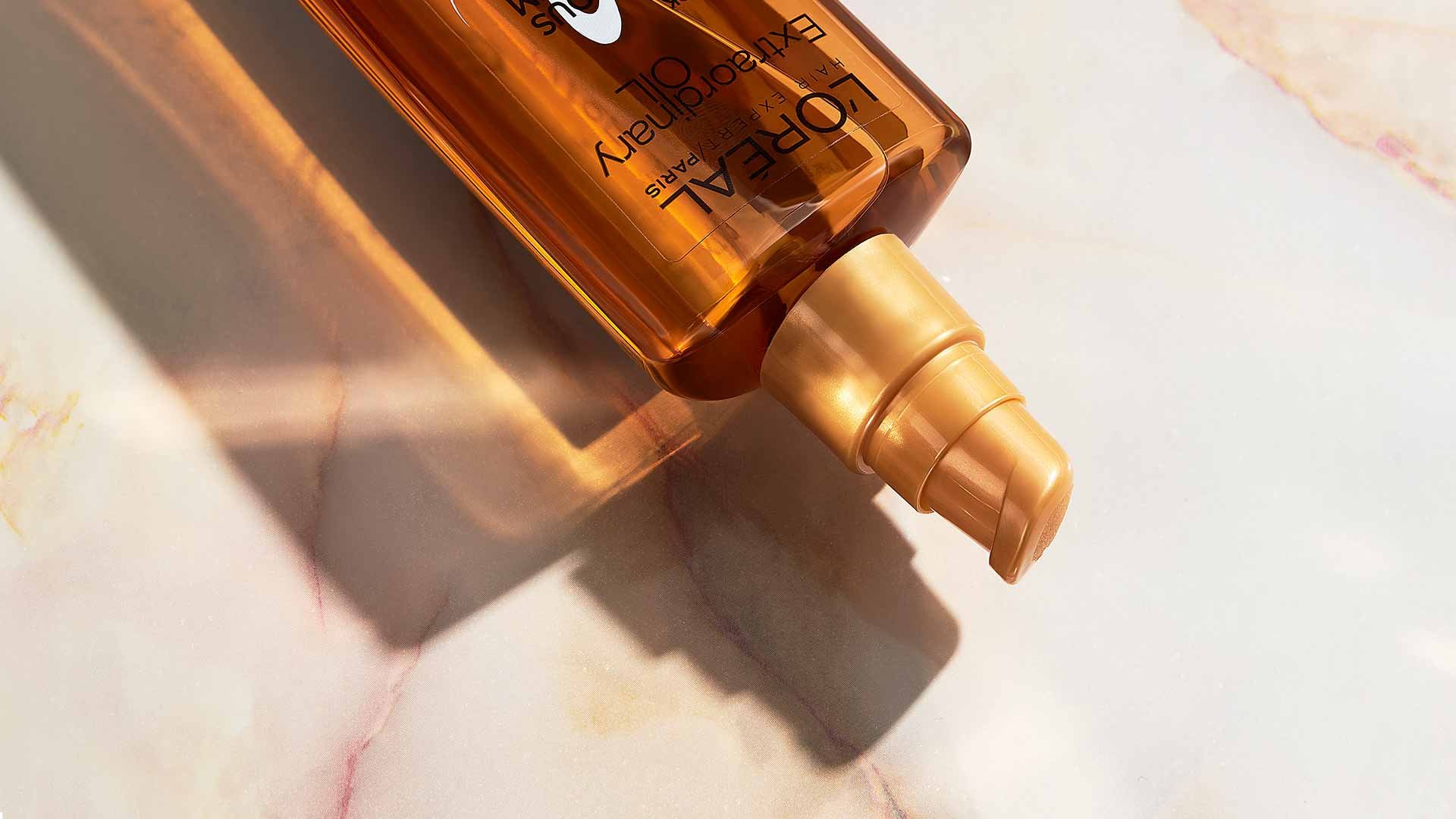 Everyone says your strands need more than just shampoo and conditioner. And sure, you're receptive to recommendations to expand your hair-care routine, but it would be helpful if you knew which products to use. This is made more challenging by the fact that certain products seem like they might be the same thing. Take hair serums and hair oils, for example. We're often asked whether the two are interchangeable or if you need both. Ahead, we want to answer once and for all what the difference is between serums and oils.
Is a Hair Serum The Same As an Oil?
First things first, let's clear something up: A hair serum and an oil are not the same. They're both hair-care products and are often used for dry hair, but having this overlap doesn't equate to being completely analogous.
Hair serums: A hair serum is a targeted hair-care treatment that has a liquid formula. It could be a lightweight cream or have an almost water-like texture. In this way, hair serums are similar to face serums. While there are many hydrating hair serums for dry strands that are out there, there are also options to address various other hair concerns. Another popular type is a frizz serum. Two we love are the L'Oréal Paris Elvive Smooth Intense Frizz Taming Serum and L'Oréal Paris Elvive Dream Lengths Frizz Killer Serum Leave-In.
Hair oils: Oils and serums have a lot of similarities, but the difference is simple. A hair oil has an oil-based formula. Argan oil, coconut oil, olive oil, and jojoba oil are all popular ingredients. You may find a hair oil is formulated almost entirely with one of these plant-based ingredients or it could be made up of a blend of different oils. Most hair oils are meant to nourish hair, boost shine, or repair damage. An oil can also be used to lock in moisture provided by other hair-care products.
What Is a Hair Serum Oil?
The comparability of hair serums and oils isn't lost on anyone. For this reason, these two hair-care product types are often blended into one super product. The result is hair serum oils. These products take the best parts of both and bring them together. They're a convenient option that allows you to reap all the benefits (frizz control, shine, nourishment, and trapping moisture) and streamline your routine at the same time. We're fans of hair serum oils ourselves. Below, we're naming three we recommend.
L'Oréal Paris Elvive Extraordinary Oil Treatment: This leave-in hair treatment is both an oil and a serum. It's infused with flower oils and helps hydrate and nourish to transform dry, lifeless hair, so it's soft and lustrous. Hair is sumptuously soft, feels lightweight, and looks brilliantly shiny after just one use.
L'Oréal Paris Elvive Extraordinary Oil Deep Nourishing Treatment Serum: This hair serum oil for dry hair is formulated with camellia and sunflower oils for weightless shine and nourishment. After each use, hair is more nourished and has intense shine, fluidity, and silkiness.
L'Oréal Paris EverSleek Frizz Finish Oil-In-Serum: This oil-serum combo features a blend of argan oil and flower oils in a lightweight formula. Use it to help tame frizz and fly-aways, detangle, and smooth each strand. It provides long-lasting frizz control, humidity protection, a silky finish, luminous shine, and touchable softness.
When Should You Apply a Hair Serum or Oil?
The rules of how to use a hair serum, an oil, or a combo product are all about the same. You'll take a few drops of your formula of choice (two to three drops is plenty) and work them through damp or dry hair from mid-lengths to ends. You want to avoid your roots as they may end up looking greasy. Apply to damp hair post-shower as a treatment or use it on dry hair as a shine-boosting finishing touch for any hairstyle.
If you're applying other hair-care products, this is where a serum or oil fits in: Apply it second to last. Your hairspray should always be the final step in your hair-care and styling routine, and a serum or oil comes just before that. Shampoo, conditioner, masks, mousse, gel, and any other hair product should be applied prior to a serum or oil.
To apply both a serum and an oil as two separate steps, use the serum first. Following with the oil allows it to form a protective layer and trap the moisture from the serum you already applied.
Discover more tips & tricks
Keep your skin happy
See all articles
Shop Featured Hair Care products
Discover More