sulfate free
What Is a Keratin Treatment?
April 17, 2020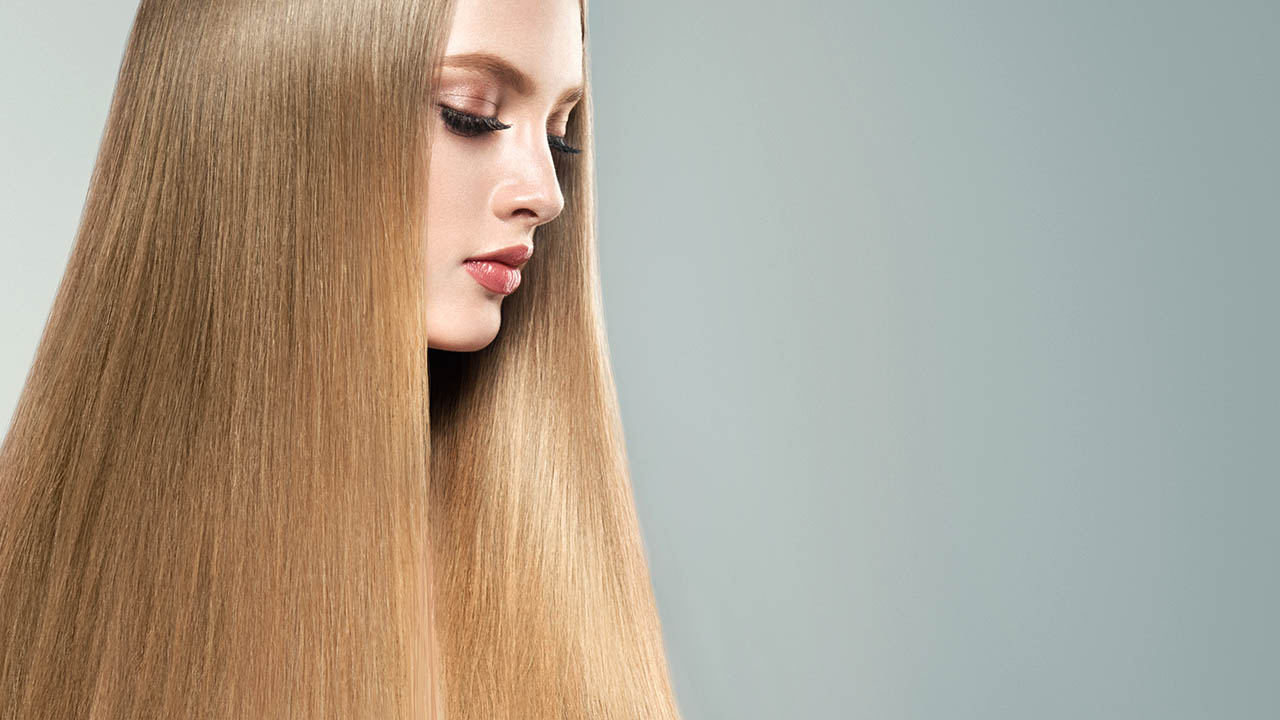 There are a lot of hair care trends and techniques to keep up with, but there's one in particular we'd like to talk about: keratin treatments. If you're not familiar, a keratin smoothing treatment is an in-salon treatment that promises to deliver straight hair with lots of shine and a smooth texture—all after just one appointment. Pretty amazing, right? Still, before you book your appointment for keratin hair straightening—there's some important information you should know. For example, different hair textures, from dry hair to curly hair to frizzy hair, can respond differently to keratin treatments.
Here, we'll walk you through what you need to know about keratin for hair—including what keratin is, what keratin treatments are, and how to take care of your hair post-treatment (with the help of a keratin shampoo, of course).
WHAT IS KERATIN?
First thing's first—what, exactly, is keratin? If you've ever been curious about what hair is made of, keratin is likely a term that's popped up. Keratin is the main protein in your skin, and it makes up your hair, nails, and the surface layer of the skin, per the Cleveland Clinic.
WHAT IS A KERATIN TREATMENT?
So, what exactly does a keratin treatment do? While there are different variations of keratin treatment formulas, the basic premise is this: A professional hairstylist will use a combination of chemicals and heat to straighten and rearrange your hair's natural bonds, usually using glutaraldehyde or formaldehyde, according to the American Academy of Dermatology (AAD). After the chemical solution is applied to the hair, the stylist will typically apply a keratin protein conditioner to keep hair from becoming overly dry and brittle. The end result, if all goes well, is straighter, smoother-looking locks. According to the National Center for Biotechnology Information (NCBI), this popular type of hair treatment now goes by a wide variety of names, including Brazilian blowout, acetic acid treatment, and hair botox.
WHICH HAIR TYPES CAN BENEFIT FROM A KERATIN SMOOTHING TREATMENT?
The keratin treatment process is meant to relax hair, so it generally works best on wavy hair. However, keratin treatments will not work on hair that is tightly kinked because, as the AAD explains, the natural hair bonds are too tight to rearrange. The bottom line here: Before you commit to a treatment, it's important to speak with a hair professional who can walk you through the best options for your specific hair type and texture.
ARE KERATIN TREATMENTS GOOD FOR YOUR HAIR?
Keratin treatments aren't necessarily good for your hair, but they aren't bad either. When done properly, your hair won't be damaged. That being said, as the NCBI states, because keratin hair straightening affects the chemical structure of the hair fiber, it's crucial to understand the process and how it can affect your strand's specific makeup. Also noteworthy, according to research by the Journal of the American Academy of Dermatology, in some cases unacceptably high concentrations of formaldehyde might be used in these treatments, which can be damaging to your strands. So again, it's important to do your research and work with a professional who knows what they're doing.
HOW MUCH DO KERATIN TREATMENTS COST?
As with any salon service, the cost varies based on your location and the amount of experience your stylist has. That being said, you can generally expect a keratin smoothing treatment to cost between $200 and $500.
CAN YOU DO A KERATIN TREATMENT AT HOME?
While there are at-home keratin treatment kits on the market, and you may save yourself some money, we strongly advise against attempting to chemically straighten your strands at home. Since keratin hair straightening involves restructuring your hair's natural bonds, your best bet is to go to a professional. You'll also want to keep in mind that the formulas in at-home kits aren't as potent as those used in a salon, so the results won't be as dramatic.
HOW LONG DOES A KERATIN TREATMENT LAST?
The amount of time your keratin treatment lasts depends on how well you care for it (more on that later). Typically, you can expect this type of hair treatment to last for up to six months. It's also worth noting that as your hair grows out, your roots will no longer be treated, so how fast your hair grows can also impact the lasting potential of your keratin treatment.
HOW TO TAKE CARE OF HAIR AFTER A KERATIN TREATMENT
Any time you apply strong chemicals to your hair, whether it be when you dye your hair with permanent hair color or when you receive a keratin treatment, it's incredibly important to take extra steps in your hair care routine to keep your strands looking healthy after the fact. This includes switching out your regular shampoo and conditioner and using a system that includes a hair mask and a leave-in product on the regular. Need a recommendation?
The L'Oréal Paris EverSleek Keratin Caring Shampoo is our best shampoo for keratin-treated hair, formulated for chemically straightened locks without any sulfates, salts, or surfactants. Pair the keratin shampoo with the L'Oréal Paris EverSleek Keratin Caring Conditioner—even if you have oily roots or strands. Chemically-treated hair requires extra nourishment in order to remain hydrated, so skipping conditioner gets a no from us.
Going beyond keratin shampoo and conditioner, a few times a week, use a smoothing hair treatment in place of conditioner. Try the L'Oréal Paris Elvive 8 Second Wonder Water Lamellar Hair Treatment, which works in just eight seconds.
OTHER WAYS TO GET STRAIGHTER, SLEEKER HAIR
After learning all of this, does a keratin hair treatment seem a bit too extreme for your taste? No problem—there are plenty of other ways to get straight locks. For starters, you can always use your handy hair straightener. Just remember, before you reach for your flat iron, be sure to use a heat protectant, such as the L'Oréal Paris Advanced Hairstyle SLEEK IT Iron Straight Heatspray. Once you've finished styling and straightening, use a few spritzes of hairspray to help lock your look into place. We love the L'Oréal Paris Elnett Precious Oil Satin Hairspray, which is formulated with argan oil and gives strands a beautiful shine.
Next up: Need a refresher on how to use a flat iron? We've got you covered! Here's How to Straighten Your Hair with a Flat Iron, and once you've mastered that, here's How to Curl Your Hair with a Flat Iron.
Discover more tips & tricks
Keep your skin happy
See all articles
Shop Featured Hair Care products
Discover More