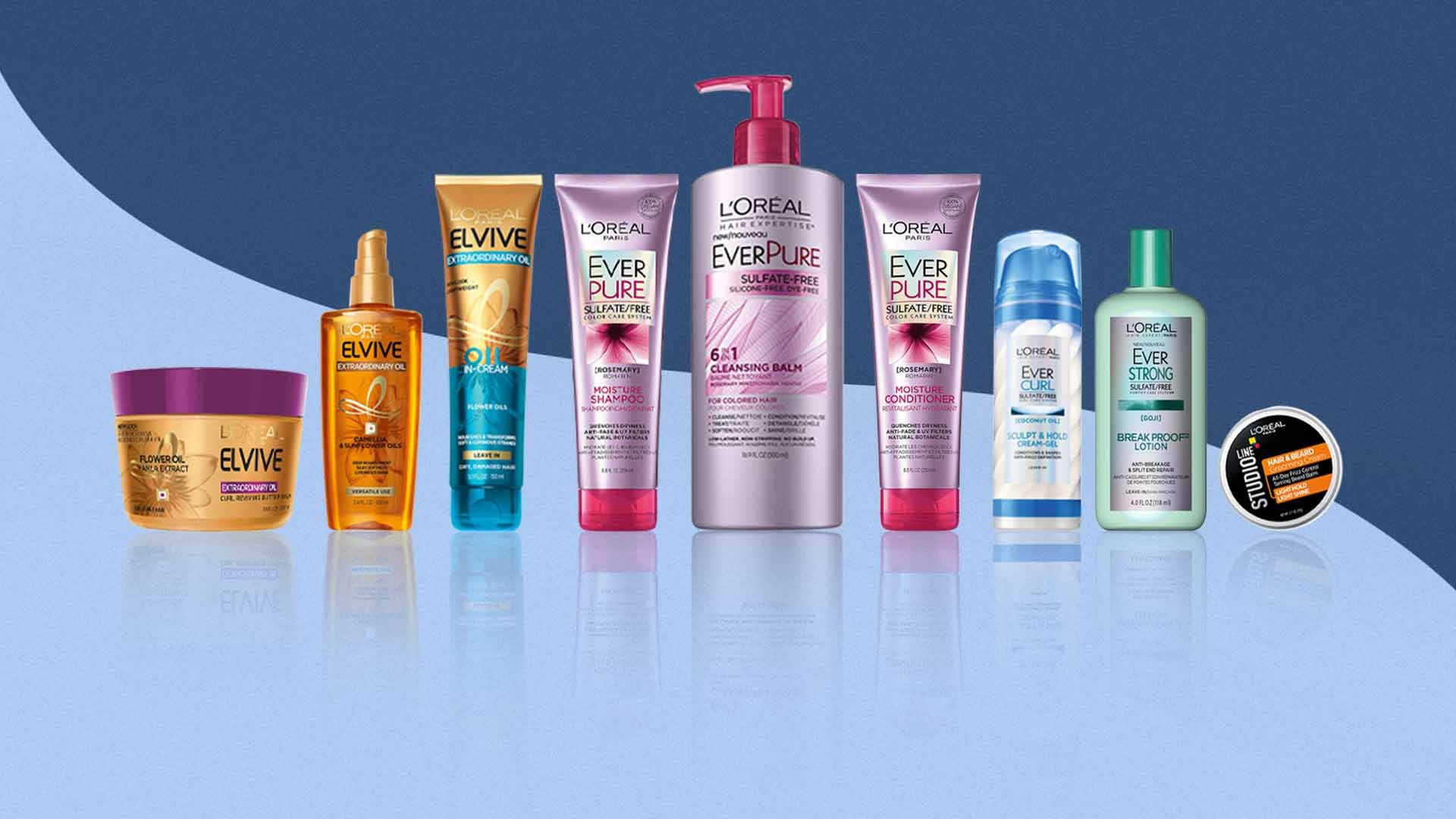 dry hair
10 Hair Moisturizers For Men That Deserve a Spot in Your Routine
It shouldn't be news that men deserve to have healthy, moisturized strands to play with. However, you won't transform a dry mane with your three-in-one shampoo. A hair moisturizer is a must. And while it's easy to think that you need a specific hair moisturizer for men, you can actually use any offering that suits your hair type. With that said, you'll need to use these hair products the right way to reap all of the benefits. If you're not too sure where to start on your journey to hydration, we can show you the way. Ahead, we're sharing 10 hair moisturizing products for men that will suit your needs.
#1. SHAMPOO AND CONDITIONER
When it comes to locking down the right hair moisturizer for men, it's always smart to go back to the basics. And that means keeping your shower stocked with a moisturizing hair-care system like the L'Oréal Paris EverPure Moisture Shampoo and the L'Oréal Paris EverPure Moisture Conditioner. This duo is formulated with rosemary and works to deeply hydrate your locks and provide luminous shine. Not to mention, this pair is sulfate-, paraben- and salt-free, which is just what you need to show your locks TLC.
#2. HAIR POMADE
A hair pomade might be the last product on your mind for providing your strands with hydration since they're known for offering major hold. However, you'll find that this hair-styling product can provide your mane with shape and gorgeous shine in addition to introducing your hair to moisture. It's all about the formula you use. That's why the L'Oréal Paris Studio Line Hair and Beard Cream is a solid pick as a hair moisturizer for men. It's formulated with ultra-moisturizing, non-greasy polymers and provides your strands with a light finish. We also dig that you can whip your beard into shape with this offering. Start with a dime-sized amount, rub it between your palms, and work it through your hair and facial hair to moisturize and shape at the same time.
#3. CREAM-GEL
Hybrid hair-care products work wonders to address multiple concerns. So, if you're on the hunt for an offering that can provide moisture and definition in one, you've hit the jackpot. The L'Oréal Paris EverCurl Sculpt & Hold Cream-Gel is designed to condition and style your locks all in one step. Since it's formulated with coconut oil, you can count on experiencing the optimal level of hydration. Work one to two pumps of the cream-gel evenly through your damp strands, and let your hair air-dry. It's that easy!
#4. HAIR MASK
On occasions when your strands are feeling dry and dull, a nourishing hair mask won't disappoint. They do a fantastic job of deeply conditioning your hair while layering your locks with lasting moisture. See what all the hype is about with the L'Oréal Paris Elvive Extraordinary Oil Curls Re-Nourish Mask. This product goes the extra mile to eliminate dryness in curly hair for a happy and healthy-looking mane.
Kick things off by washing your strands with the L'Oréal Paris Elvive Extraordinary Oil Curls Shampoo and L'Oréal Paris Elvive Extraordinary Oil Curls Conditioner. Once complete, apply the mask onto wet hair and massage through the lengths and ends of your curls. Leave it on for five minutes, then rinse with lukewarm water.
#5. HAIR SERUM
Serums have become a top hair moisturizer for men (and women). They're known to provide many benefits that include layering your hair with instant moisture, shine, and helping with damage. They also come in handy to protect your mane from the elements and soften your strands. If you need more proof, try the L'Oréal Paris Elvive Extraordinary Oil Treatment. This lightweight serum is infused with flower oils and helps to nourish and hydrate lifeless locks.
All you have to do is rub one to two pumps of serum between your hands and apply it throughout the lengths of your hair, making sure to concentrate on the ends. You can use this offering before your shampoo to provide nourishment or prior to styling to add an extra boost of moisture to your hair.
#6. LEAVE-IN CONDITIONER
For days when your hair could use a softer touch, reach for a leave-in conditioner. This hair-care staple adds moisture and shine and helps to make detangling a breeze. That's why we love the L'Oréal Paris EverStrong Break Proof Lotion. This leave-in pick has a lightweight formula that moisturizes and helps revive the look of shine. It also provides added slip and detangling. Set the stage for your styling routine by smoothing a dime-sized amount of the leave-in conditioner onto towel-dried hair. Gently work through your mane to evenly distribute. Don't rinse.
#7. HAIR CREAM
No matter how diligent you are with providing your hair with moisture, daily styling and product buildup can take a toll on your strands. If you notice that your once hydrated locks have become dry, you need to take action. This is where a hair cream like the L'Oréal Paris Elvive Extraordinary Oil-In-Cream can work its magic. This oil-in-cream boasts a lightweight formula that helps to hydrate hair with just one use. We also appreciate that you don't have to rinse it out, so it's perfect for days when you're pressed for time. Rub a dime-sized amount of the leave-in cream between your hands and work it throughout the length of your damp hair.
#8. CLEANSING BALM
If you're the type of guy that loves a minimalist routine, it's worth finding a hair moisturizer for men that can tackle all of your needs in one. While the idea may seem too good to be true, you can totally work your way to a streamlined hair-care regimen with a cleansing balm. The L'Oréal Paris EverPure Cleansing Balm is an ideal match for anyone that needs all their care in one shot. This multi-tasking find cleanses, conditions, treats, detangles, softens, and adds shine. That means your days of going through an extended routine are over. Start by applying six to eight pumps onto wet hair. Gentle massage it onto your locks and leave it in for three to five minutes. Rinse with lukewarm water and let your strands air-dry.
#9. HAIR TREATMENT
While no one likes the idea of having to deal with weighed-down strands, that doesn't mean you should steer away from oil-based products that can get the job done. As long as you use the right amount of product, your strands will be in the clear. That said, we think that the L'Oréal Paris Elvive Extraordinary Oil Deep Nourishing Treatment Serum should be on your radar. This treatment is specially formulated to offer weightless shine and nourishment sans the oily finish. So, it's one product that we can definitely get behind. Smooth two drops of the treatment onto the mid-lengths and ends of hair and avoid your roots. As a result, you'll be left with soft, shiny, and nourished locks.
Discover more tips & tricks
Keep your skin happy
See all articles
Shop Featured Hair Care products
Discover More