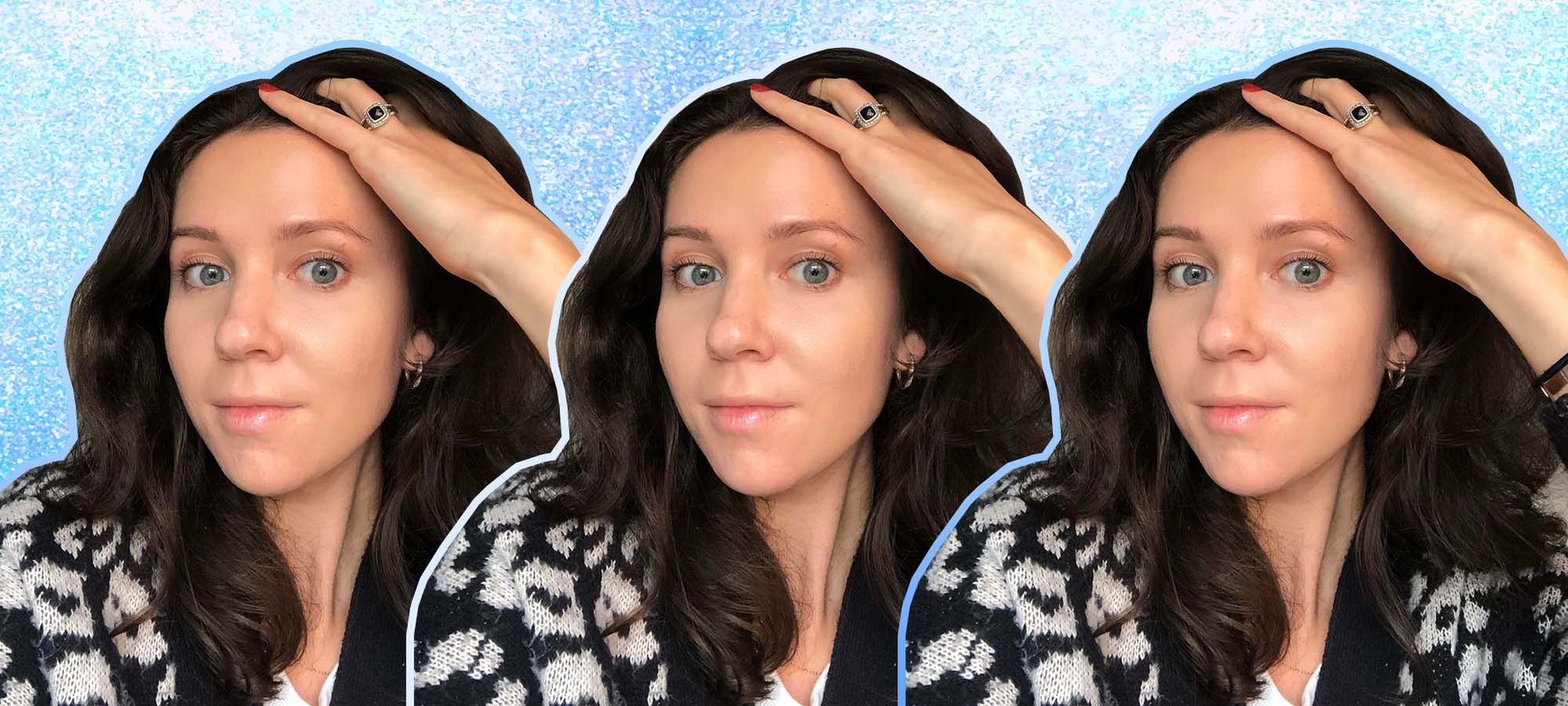 dry hair
How To Keep Your Scalp Healthy During The Winter
Healthy hair starts with a happy scalp.
Winter is here and that means it's time to start taking measures to protect the skin from the colder, drier weather. Winter weather tends to wreak havoc on the skin — and the scalp is no different, especially when paired with itchy winter hats and bitter winds. While you might have stocked up on body moisturizers and hydrating night creams, you might not have considered the changes you'll need to make for your scalp. To find out how you can care for your scalp during the cold winter months, keep reading because we're sharing our best tips ahead.

1. Wear A Hat
Whether the area you live in receives a few flurries or a full on blizzard, it's essential you have a winter hat to protect your scalp. Snow, dry winds and cooler temperatures can steal the moisture from your scalp, drying it out and making it more prone to flakes and itchiness. When picking a winter hat, be sure to consider which fabric it's made of. Wool, cotton and other fabrics can cause irritation and hair breakage, so opt for one that's lined with satin or silk. If you're worried about hat hair, don't worry. Fend off frizz with the L'Oréal Paris Elvive Extraordinary Oil Treatment, a leave-in hair oil, that hydrates and nourishes hair and leaves it soft and silky.
Editor's Tip: Also check out our article, Your Winter Hair Care Survival Guide, for more tips on how to keep hat hair at bay in the winter.

2. Avoid Hot Showers
While a super hot shower is exactly what you might crave on a cold, winter day, the hot water can strip your skin and hair, making it drier and more vulnerable to irritation. We recommend washing your hair with lukewarm water and a moisturizing shampoo and conditioner, like the L'Oréal Paris EverPure Sulfate-Free Moisture Shampoo and the L'Oréal Paris EverPure Sulfate-Free Moisture Conditioner. This shampoo and conditioner duo deeply replenishes moisture and ensures that hair stays hydrated, soft and shiny all winter long.

3. Use A Scalp Scrub
Scalp scrubs are a great way to maintain the health of your scalp. According to the National Center for Biotechnology Information (NCBI), when dry, dead skin cells build up on your scalp, your usual shampoo might not be able to clean it all. To help keep your scalp (and therefore hair) in good shape all winter, grab the L'Oréal Paris EverPure Sulfate-Free Scalp Care + Detox Scrub. The invigorating scrub exfoliates the scalp, gently removing unwanted impurities, excess oil and product buildup while being gentle and safe for color-treated hair.

4. Try a Hair Mask
The same way face masks are essential for healthy skin, hair masks can make a huge difference when it comes to the health of your scalp and overall mane, especially if you color treat it. Try the L'Oréal Paris EverPure Sulfate-Free Signature Masque, Color Care Hair Mask to nourish hair and help restore smoothness, hydration and shine. After shampooing, apply the mask to damp hair and leave it in for five minutes before rinsing.

5. Avoid Overwashing
Try to limit your hair washes. Overwashing your hair can strip it of natural oils that are essential to keeping the scalp moisturized and protected. If you're someone who needs to wash their hair every day, try a dry shampoo to extend the time between traditional washes. We love the L'Oréal Paris Elvive Dream Lengths Dry Shampoo because it instantly refreshes hair and absorbs excess oil so you give your scalp a quick pick me up between wash days and keep styling.

6. Use a Humidifier
Fight dry skin (and dry hair) in the winter by keeping a humidifier within reach. You might think you're safe from the environmental effects of winter while you're inside your home, but unfortunately, that isn't the case. Indoor heating can actually cause the air in your home to become dry, pulling moisture out of both your skin, your scalp and your hair. Humidifiers release water vapor or steam into the air to increase moisture levels and rehydrate the air so that your skin and hair are balanced and healthy.
Next: 13 Hair Products To Get You Through The Winter

Written and photographed by: Caitlyn Martyn, Photo Design: Sarah Duvivier
{ "@context": "https://schema.org/", "@type": "WebPage", "speakable": { "@type": "SpeakableSpecification", "cssSelector": ["speakable-content"] }, "url": "https://www.lorealparisusa.com/beauty-magazine/hair-care/dry-hair/how-to-care-for-scalp-in-winter" }
Discover more tips & tricks
Keep your skin happy
See all articles
Improve your routine
Show your new look more love:
makeup
{ "@context": "http://schema.org", "@type": "BreadcrumbList", "itemListElement": [ { "@type":"ListItem", "position": 1, "item": { "@id": "/", "name": "Home" } } , { "@type":"ListItem", "position": 2, "item": { "@id": "https://www.lorealparisusa.com/beauty-magazine", "name": "Beauty Magazine" } } , { "@type":"ListItem", "position": 3, "item": { "@id": "https://www.lorealparisusa.com/beauty-magazine/hair-care", "name": "All Things Healthy Hair" } } , { "@type":"ListItem", "position": 4, "item": { "@id": "https://www.lorealparisusa.com/beauty-magazine/hair-care/dry-hair", "name": "Dry Hair Care" } } , { "@type":"ListItem", "position": 5, "item": { "@id": "https://www.lorealparisusa.com/beauty-magazine/hair-care/dry-hair/how-to-care-for-scalp-in-winter", "name": "how-to-care-for-scalp-in-winter" } } ] }