all hair types
How To Use A Hair Mask For The Best Results
Your step-by-step guide to healthier strands.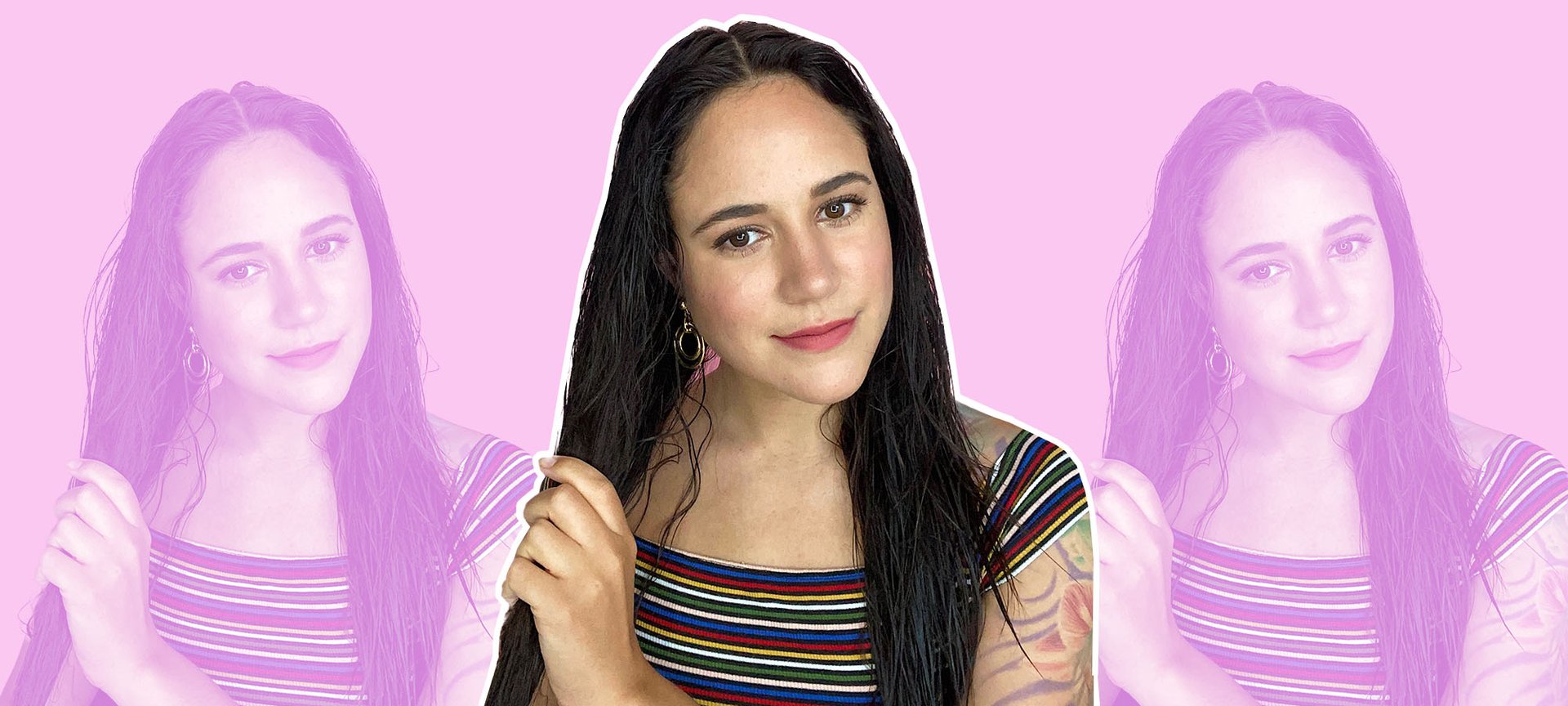 If you're dealing with severely damaged, dry or dehydrated hair, your regular conditioner might not be enough to give your hair the moisture and nourishment it's craving. A possible solution? Hair masks. While you may be familiar with hair masks 一 perhaps you even have one in you hair care routine 一 there's still a chance you're not completely versed on how to use a hair mask properly to reap the full benefits of it. So, we're answering common hair mask questions, plus sharing a step-by-step tutorial on how to apply a hair mask — the right way.

How Is A Hair Mask Different From A Regular Conditioner?
Just as face masks work to nourish and hydrate your skin, hair masks can do the same for your strands. While conditioner is meant to hydrate the hair too, hair masks usually contain higher concentrations of potent ingredients and are left on the hair longer for a deep treatment. Hair masks can also be used for different purposes besides hydration. They come in clay formulas which work to control oil, purple formulas to address brass, and more.

Should You Apply A Hair Mask On Wet Or Dry Hair?
The simple answer is that you should generally apply hair masks to damp or wet hair. Damp hair is clean and porous, meaning that it's at the best state to absorb the nutrients of the mask. However, if you're using an oil-based mask like coconut oil, you can apply it to dry hair. Water and oil repel, so an oil-based mask likely won't penetrate the hair shaft if your strands are wet. Ultimately, it's best to follow the directions on the mask you choose.

Should You Use A Hair Mask Before Or After Shampooing?
Again, this depends on the type of hair mask you're using and the directions included on the product. But more often than not, shampooing prior to applying a hair mask is best 一you'll want clean, porous hair so that the mask can best penetrate the hair and scalp.

How To Correctly Apply A Hair Mask
Follow this step-by guide on how to apply a hair mask to give your locks the love they need.

1. Assess Your Hair's Needs, Then Choose A Hair Mask
The whole point of using a hair mask is to address a hair concern you're dealing with so make sure you choose your mask based on those needs. If your strands are dry and full of split ends and breakage, choose a hydrating and repairing mask like the L'Oréal Paris Elvive Total Repair 5 Damage Erasing Balm Rinse-Out Mask. It's a rich mask formulated with almond oil and a repairing protein concentrate to nourish and repair the hair.
If you're noticing brassy tones in your hair and need a concentrated anti-brass treatment, the L'Oréal Paris EverPure Sulfate-Free Anti Brass Purple Mask Treatment is for you.
If you're dealing with excess oil, frizz, flaky scalp, or lack of shine, there are also hair masks on the market specifically meant to target these concerns.

2. Give Your Hair A Deep Clean
Before washing your hair, consult the directions on the hair mask to ensure you're meant to shampoo prior to applying the mask. If you're using either of the masks we mentioned above, start by thoroughly shampooing your hair. A common hair mask mistake is applying a mask on dirty or oily strands. To avoid this, it's a good idea to shampoo twice to be sure your hair is squeaky clean.

3. Saturate Your Strands
To be sure that you get the best results from your hair mask, make sure that you're evenly coating your hair and applying enough product. It's also important not to apply the mask on soaking wet hair as too much water will dilute the mask. Ring out your hair and then apply it.

4. Let The Hair Mask Sit For The Allotted Time
Unlike conditioner, which only needs to be left in for a couple of minutes, some hair masks require that you let them sit in your hair from five to twenty minutes and perhaps even longer. Be sure to follow the instructions on the mask.
You don't want to leave a hair mask on too briefly because it might not work to its full potential. You also don't want to leave one on for too long. If you've ever wondered, "Can you leave a hair mask on for too long?" The answer is yes. Overdoing it can lead to hair that looks greasy and limp—no thanks.

5. Rinse With Lukewarm Water
Unless your hair mask packaging states otherwise, you'll want to rinse out the formula with lukewarm water after the allotted amount of time, just as you would with conditioner. Allow your hair to dry, and repeat the process when your hair is in need of some special treatment.
Next: Are Bond Strengthening Products Right For Your Hair?
Written by: Alyssa Kaplan, Photo Credit: Jasmine Burnside
Discover more tips & tricks
Keep your skin happy
See all articles
Shop Featured Hair Care products
Discover More