all hair types
How to Use Hair Dusting to Preserve Your Length
February 27, 2020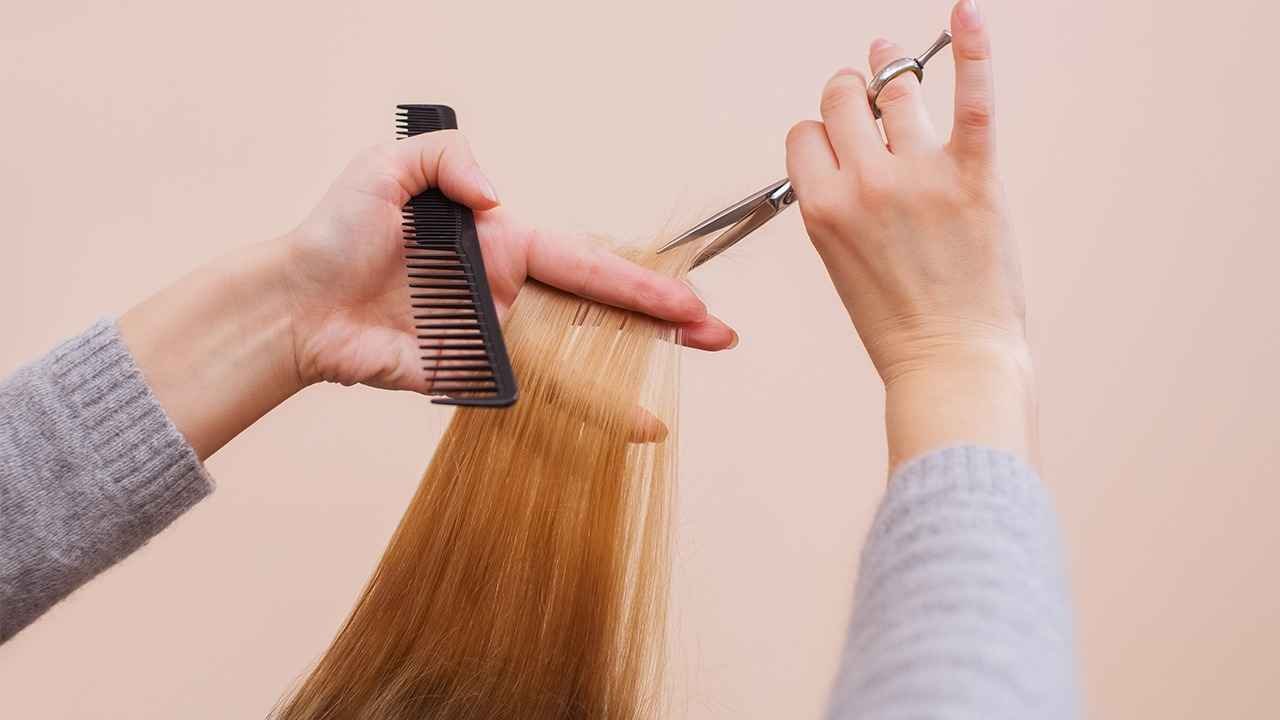 Scared of scheduling a trim for your hair and leaving with a full-blown haircut? We totally get it! While regular trims should be a key part of every hair routine, it's easy to feel the need to skip an appointment or two to preserve your length. After all, it can take years for your hair to grow out. Lucky for you, there is a way that you can give your strands a trim without taking off too much hair. Hair dusting, we're looking at you! If you're not familiar with this technique, we've got you covered! Keep reading for all the details on hair dusting.
WHAT IS HAIR DUSTING?
Hair dusting is a method of trimming dead ends without having to part with lots of length. You can think of it as a more minor version of a trim. Hair dusting is based on an old technique that consisted of twisting sections of hair and using a candle to burn off dead ends. Dusting is, of course, an updated method that doesn't include a flame but does work wonders for natural hair in particular. The hair dusting technique relies on hair shears, rather than a candle, to get the job done, but we'll break down exactly how hair dusting works a bit later.
Editor's note: Why the name hair dusting? That comes from the results after the technique is done. Once the dead ends are snipped away, if you look down at the hair that's gathered on your salon cape, it will look like you're coated in dust!
IS DUSTING BAD FOR YOUR HAIR?
Hair dusting isn't bad for your hair—it's simply getting rid of those dead ends you don't need! In fact, it can actually be pretty beneficial…
WHAT ARE THE BENEFITS OF HAIR DUSTING?
The benefits of hair dusting are simple. The technique removes dead ends and allows you to cut off only the bits of hair that are split, overly dry, or otherwise damaged. This means you can keep the rest of your length and don't need to lose inches every time your ends need to be cleaned up. This small trim can not only improve the overall appearance of your mane, but it can also make your hair more manageable. Plus, if you get annoyed by pesky little hairs that stick out from your hairstyles, you'll definitely be a fan of dusting, as those hairs are the ones this method manages to get rid of.
IS HAIR DUSTING ONLY FOR NATURAL HAIR TYPES?
We mentioned that hair dusting is popular for natural hair types, but if you think that natural hair corners the market on hair dusting, think again! The truth is, all hair types can benefit from hair dusting. The reason it comes in handy for natural hair especially is that for natural hair types, it's super easy to lose inches off of your hair with a regular trimming session.
HOW HAIR DUSTING WORKS
Ready to learn more about how hair dusting is done? This is the process you can expect your stylist to follow when you request a dusting instead of a trim.
1. DETANGLE
In order to make sure that the hair dusting method works wonders for your mane, you'll need to start with detangled hair. Your stylist will use a wide-tooth comb or brush to work out any tangles or knots.
2. DIVIDE
Next, they'll split your hair into sections, so they can work on smaller portions of hair at a time.
3. TWIST
Those first two steps were pretty standard for any haircut or trim, but here's where things get more unique. Taking a section of hair that's about a half-inch in size, your stylist will twist it tightly together and hold it firmly in place.
4. TRIM
Once your hair is in place, they'll use hair shears to trim any of your hair that's sticking up. This process will be focused on your ends, and will be taken slowly to prevent you from losing any more hair than you need to. Once complete, the hair that's been removed should look like a light layer of dust.
5. TWIST AGAIN
To sport an even trim, your stylist should then twist your hair in the opposite direction and keep trimming to get rid of all your damaged ends.
6. REPEAT
The hair dusting process will be repeated until it's been used on each section of hair. Voila!
HOW OFTEN SHOULD YOU GET A HAIR DUSTING?
When do you need to book another appointment with your stylist? Everyone's hair is different, but the general recommendation is to request a dusting every six to eight weeks. This will help your hair stay looking healthy and beautiful!
Discover more tips & tricks
Keep your skin happy
See all articles
Improve your routine
Show your new look more love:
makeup