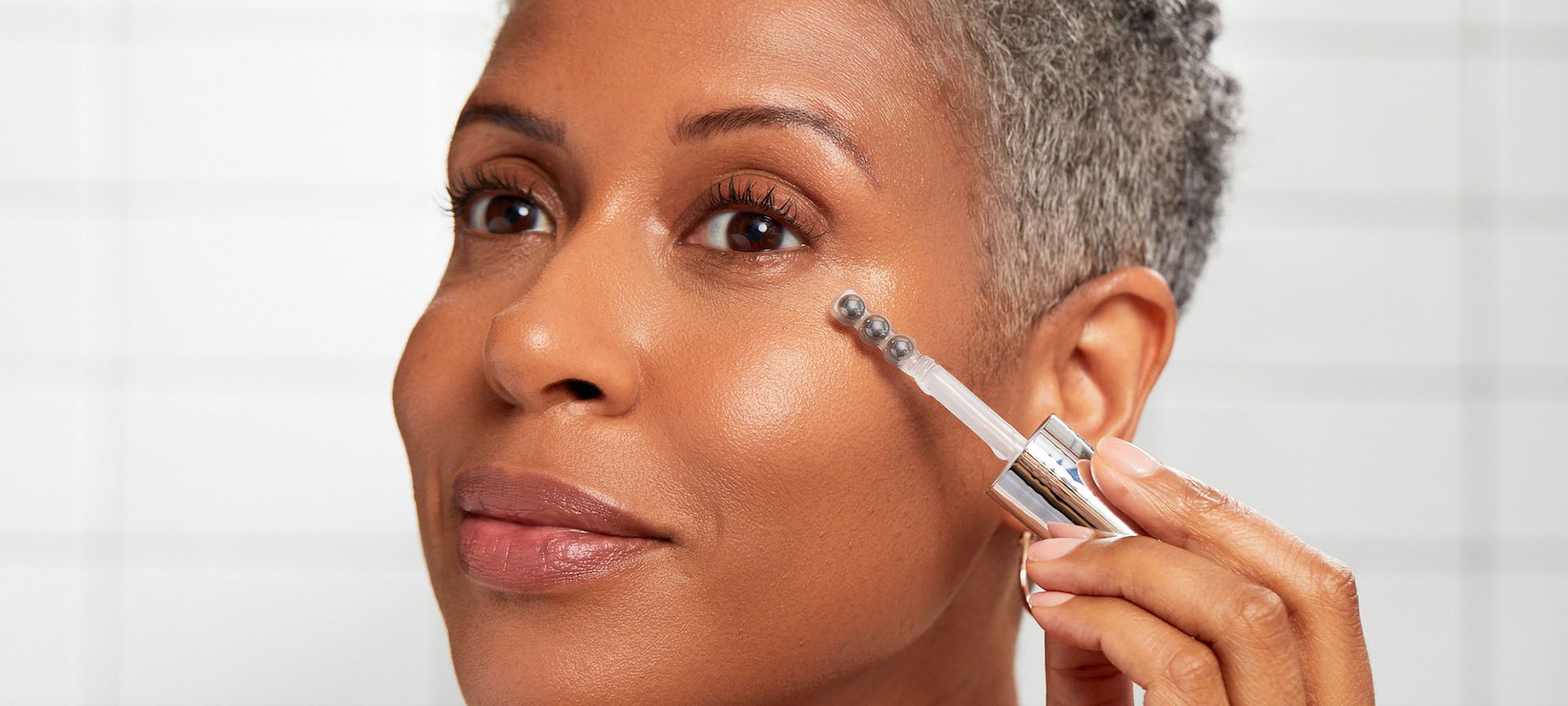 skin care essentials
What Does Caffeine Do For Your Skin?
It's good for more than your morning coffee.
If you're like us, you look forward to the jolt of energy that a great cup of coffee or tea provides you in the morning. You know that caffeine will give you the boost you're looking for, but did you know that when used in your skin care routine and applied topically, it can also have benefits? It's not included in skin care products like eye creams for nothing. So here, we're sharing what caffeine does for the skin, as well as our current skin care must-have formulated with caffeine.

What Caffeine Does For The Skin
You've probably heard of eye creams or anti-cellulite products with caffeine in their formulations 一 and it's about to make sense. According to the National Center for Biotechnology Information (NCBI), caffeine is effectively able to penetrate the skin and not only stimulates the degradation of fats, but also prevents excessive accumulation of fat in the cells. In simpler terms, caffeine works to prevent and treat inflammation. Inflammation often shows up in the skin as under eye bags, hence why the ingredient is used in so many eye creams.
The NCBI also states that caffeine has antioxidant properties which helps to slow down photoaging (skin aging due to UV damage), and increase the circulation of blood in the skin. Promoting blood circulation can help to decrease the appearance of vascular dark circles which can result from blood pooling under the eyes. Considering that caffeine addresses the causes of eye bags and dark circles, it's no wonder why it's a popular ingredient in eye serums too.

Our Favorite Caffeine-Infused Skin Care Product
Improving the appearance of dark circles, reducing inflammation under the eyes and helping to prevent photoaging are benefits that most of us desire. That's why we're loving the new L'Oréal Paris Revitalift Derm Intensives with 1.5 % Hyaluronic Acid, 1 % Caffeine Eye Serum. Not only is it formulated with one percent caffeine, but it also has hyaluronic acid in the formula, which helps to hydrate the delicate skin in the eye area. Plus, it has a specially designed triple roller applicator that not only feels cooling on the skin, but it also helps to massage away inflammation.

Dip the applicator in the bottle and use it to smooth the serum over the skin under your eyes and around your temples. Then, use your ring finger to gently tap any excess serum into your skin. You can also smooth some serum over your eyelids if you experience dryness in that area.
Next: 7 Reasons Why You Need A Hyaluronic Eye Serum
Written by: Alyssa Kaplan, Photography: Chaunte Vaughn, Senior Art Direction: Melissa San Vicente-Landestoy, Senior Visual Designer: Hannah Packer, Associate Creative Producer: Becca Solovay, Makeup Artist: Jonet Williamson, Hair Stylist: Akihisa Yamaguchi, Wardrobe Assistant: Victoria Ochoa, Digital Tech: Kyle Thompson, Model: Roxanne Hancock
Discover more tips & tricks
Keep your skin happy
See all articles
Improve your routine
Show your new look more love:
makeup