skin care essentials
Follow These Moisturizer Dos and Don'ts For Hydrated Skin
October 09, 2020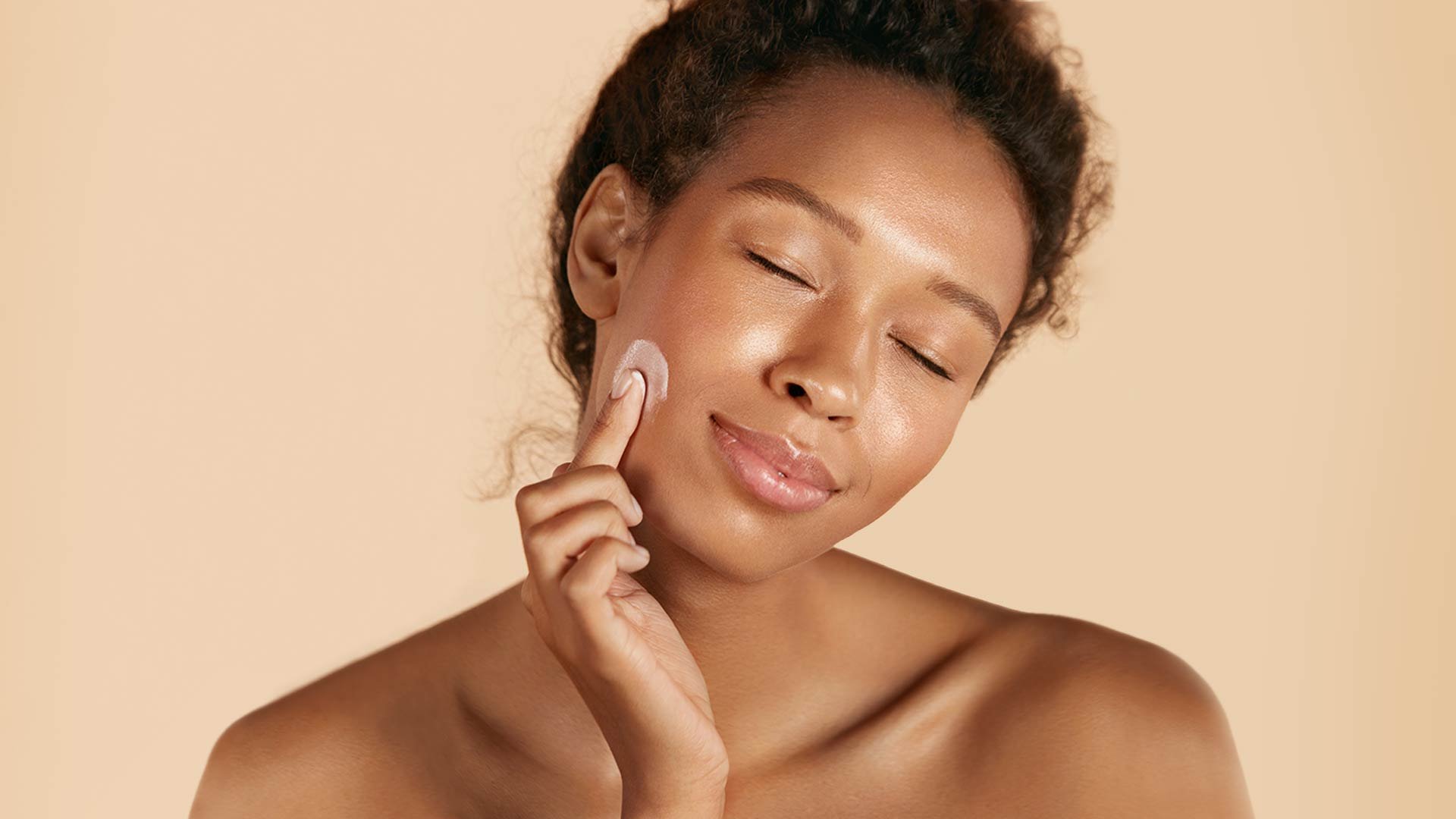 There's a very good chance you know that moisturizing twice daily is important. After all, we've told you so time and time again. But this crucial step goes beyond just slathering any ol' skin cream onto your face and hoping for the best. It's all about finding a product that's formulated for your specific skin type and applying moisturizer strategically—from head to toe— in order to achieve optimal hydration. If you need a refresher on using skin creams or are looking for ways to revamp your routine, we can show you the way. Ahead, we're sharing the dos and don'ts to upgrade your moisturizing game.
MOISTURIZER DO: CHOOSE ONE SPECIFICALLY FORMULATED FOR YOUR SKIN TYPE
Whether you have dry, oily, sensitive, aging, or combination skin, moisturizing should be part of your daily beauty regimen. To milk the most out of your skin cream, look for one that's formulated to suit your needs. For example, a dry complexion may need a heavier cream, whereas a lightweight lotion could be a better option for an oily visage. Try taking your pick from the L'Oréal Paris Hydra Genius Daily Liquid Care - Normal/Oily Skin, L'Oréal Paris Hydra Genius Daily Liquid Care - Normal/Dry Skin, or L'Oréal Paris Hydra Genius Daily Liquid Care for Extra Dry Skin. These water-based offerings are formulated with aloe vera water and hyaluronic acid to provide long-lasting moisture, based on your skin type.
MOISTURIZER DON'T: SHOWER IN HOT TEMPS
Believe us, we know how relaxing it can feel to spend time in a toasty shower. But while this might soothe your mind after a long day, it's not the best option for your skin. Super-hot H2O can strip your skin of essential oils, leaving you feeling dry. Turn down the dial and opt for washing off in lukewarm water instead.
MOISTURIZER DO: APPLY IT IMMEDIATELY AFTER CLEANSING
When you're done washing your face, don't towel off completely. That's because applying skin cream to a damp face can help lock in hydration. The same thing goes for the rest of your body—apply lotion to damp skin after showering.
MOISTURIZER DON'T: NEGLECT YOUR NECK AND CHEST
It's common for people to think that skin cream should only be applied to the face. Well, we're here to tell you that it's not true. You want to moisturize your neck and chest to give them some TLC, too. You can extend your moisturizer past your jawline—or you can look for one that's formulated especially for the face, neck, and chest. Try the L'Oréal Paris Age Perfect Hydra Nutrition Manuka Honey All Over Balm – Face, Neck, Chest and Hands, which is formulated with manuka honey and nurturing oils to provide your skin with soothing moisture. Every morning and night, apply it gently onto your face in an upward and outward motion. Smooth it from your neck to jawline, then upper chest until absorbed.
MOISTURIZER DO: WEAR ONE FORMULATED WITH BROAD-SPECTRUM SPF
Sunscreen should be the last step in your morning skin care routine, even on cloudy days. Spending prolonged periods of time in the sun without protection can lead to visible signs of aging, like dark spots and wrinkles. If you're pressed for time and would much rather skip out on layering sunscreen over your moisturizer, there is another alternative. Look for a skin cream formulated with broad-spectrum sunscreen like the L'Oréal Paris Revitalift Bright Reveal Brightening Day Moisturizer SPF 30. This pick is formulated with glycolic acid, vitamin C, and Pro-Retinol to help brighten your complexion, as well as SPF 30 to help protect against UV rays.
MOISTURIZER DON'T: WORRY ABOUT INCLUDING SUNSCREEN IN YOUR NIGHTLY ROUTINE
Unless you live in a place with 24 hours of sunlight a day, you don't need to slather on sunscreen before bed. That said, you may want to consider adding a night cream into the mix. According to the American Academy of Dermatology, your skin repairs itself while you sleep. Basically, this essential helps to give your face a healthy boost as you catch some shut-eye.
The L'Oréal Paris Age Perfect Cell Renewal Night Cream is formulated with LHA and works wonders to stimulate cell surface renewal as you sleep and provide hydrating nourishment. After use, your visage will feel smooth and supple. You can also count on sporting a firmer-looking and renewed complexion in just one month. Before bed, smooth it over cleansed skin in circular motions until thoroughly absorbed.
MOISTURIZER DO: PAY ATTENTION TO THE LABEL IF YOU HAVE SENSITIVE SKIN
If your skin feels irritated after using a product formulated with fragrance, alcohol, or soap, you could have sensitive skin. In that case, you may want to steer clear of ingredients like these to help avoid discomfort. Make sure to pay attention to how your skin responds so that you can find the right offering for you.
MOISTURIZER DON'T: OVERDO IT
There's no denying that moisturizer is a must, but using too much can have adverse effects on your skin. Follow the directions on the product's packaging to see how often you should apply and how much you should use. Typically, you'll only need a coin-sized amount to cover your face.
MOISTURIZER DO: CONSIDER SWITCHING THINGS UP WITH THE SEASONS
You don't need to wear heavy sweaters and boots in the summer—so there's no need to opt for a heavy skin cream when it's warm outside. While the low humidity during winter means you could find using a thicker moisturizer beneficial, a lightweight lotion may be a better option for the spring and summer months. Your best bet is to keep an eye on your skin as the seasons change to take care of it accordingly.
MOISTURIZER DON'T: BE AFRAID OF FACIAL OILS
Facial oils are designed to provide your visage with moisture and lock in hydration. They're also suitable for oily skin types. Not to mention, they won't clog your pores. The key is to find one that's formulated for your needs. Smooth a few drops of this essential onto your face morning and night after applying your moisturizer.
MOISTURIZER DO: TAKE YOUR SKIN CARE ROUTINE SERIOUSLY
Moisturizing morning and night is key for healthy-looking, hydrated skin. Of course, we all slip up from time to time—no one's perfect! But try to stick with your skin care routine. That means cleansing and following up with moisturizer twice a day. Plus, applying moisturizer can help to give your complexion a radiant glow.
MOISTURIZER DON'T: FORGET ABOUT THE REST OF YOUR BODY
Show your body the same love you show your complexion! Keep a body lotion handy so that you can apply it to damp skin after showering. Be sure to pay attention to areas that tend to be drier, like your knees and elbows. It's also smart to stash a hand cream in your purse to provide your skin with moisture after hand-washing, like our L'Oréal Paris Age Perfect Hydra Nutrition Manuka Honey All Over Balm - Face, Neck, Chest and Hands. Of course, you'll want to show your pout some love with a lip balm, so you can keep your lips moisturized throughout the day.
Discover more tips & tricks
Keep your skin happy
See all articles
Shop Featured Skin Care products
Discover More