face makeup
How to Cover Dark Circles with Makeup
January 03, 2020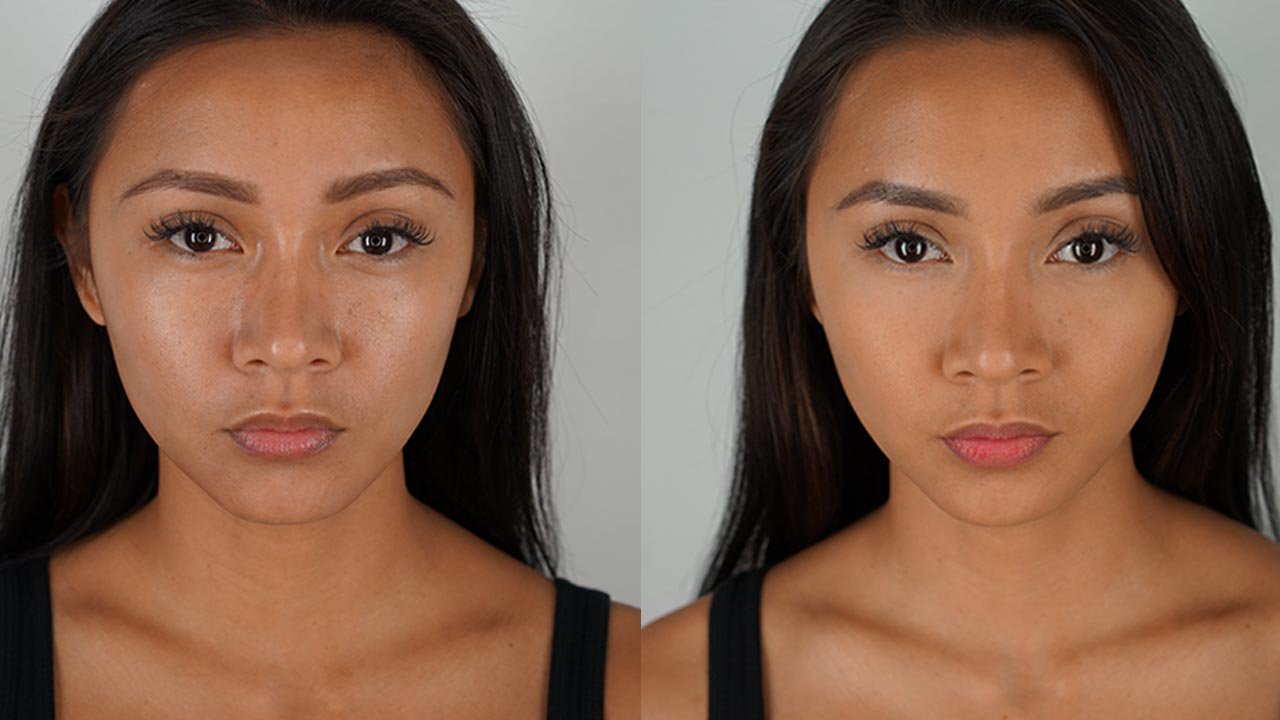 If you've dealt with them, you know just how frustrating dark circles under eyes can be. Seriously—the rest of your complexion could look perfect, but if your under-eye area is dark, it can put a damper on your day. That's no fun, now is it? The good news is, if you've been scouring the Internet to find out how to cover dark circles, you can consider your search over. With the right concealer and a few simple steps, you can banish dark circles—at least until it's time to wash off your makeup. We're sharing how to apply concealer under your eyes, why you should color correct, and everything else you need to know about saying goodbye to dark under eyes. Here's what to do.
HOW TO COVER DARK CIRCLES WITH MAKEUP
We're sure you're more than ready to make those dark circles "disappear," so let's get to it.
STEP #1: PRIME, PRIME, PRIME
You want to kick things off by applying makeup primer. A primer will give your skin a smooth and even base for a seamless makeup application, and it can help the rest of your makeup last longer. Since you won't want your dark circles to be uncovered later in the day, this is pretty important.
STEP #2: COLOR CORRECTING
While you may think that using concealer and foundation is the be-all and end-all to covering up dark circles, you'll need to get acquainted with color correcting. Not sure exactly how it works? Let's take a trip down memory lane. Remember the color wheel from your middle school art class? Well, if you don't, here's a mini refresher: Colors that are opposite each other on the wheel can cancel each other out.
Apply this color theory to your makeup, and consider that since dark circles tend to have a purplish-blue hue, an orange or peach-toned concealer could be just what you need to neutralize their appearance.
To start your dark circle disappearing act, reach for the L'Oréal Paris True Match™ Color Correcting Crayons. Use the peach pencil for fair to light skin tones, bisque for light to medium skin tones, and orange for medium to deep skin tones. Select your color corrector match, apply it in an upside-down triangle over your dark circles, and blend until even. Keep in mind a little goes a long way, so use sparingly.
STEP #3: REACH FOR CONCEALER
It's time for your concealer! You want to use a flesh-tone offering that works to mask your color corrector and brighten your under-eye area for an even and natural finish. Try the L'Oréal Paris True Match™ Super-Blendable Multi-Use Concealer, which works to conceal and correct the appearance of dark circles. To use, twist the end of the concealer pen to release the formula onto the applicator. Like your color corrector, apply the concealer in an upside-down triangle shape and blend until even.
STEP #4: APPLY YOUR FOUNDATION
Once your concealer is in place, it's time to create an even base! Remember, you should always use a foundation that suits your skin type and addresses your skin care concerns. Check out our three best options below.
If you have dry skin…try a radiant-finish foundation, like the L'Oréal Paris Infallible Pro Glow Foundation. Lightweight and creamy, this formula instantly hides imperfections and leave your skin with a luminous glow.
If you have oily skin…reach for a matte-finish foundation, like the L'Oréal Paris Infallible Pro-Matte Foundation. This formula keeps excess oils at bay to reveal a smooth and clear complexion that lasts.
If you want full coverage…grab the L'Oréal Paris Infallible Total Cover Foundation. Formulated to cover dark spots, blemishes, scars, and hyperpigmentation, you'll never look at foundation the same.
Whichever foundation you fancy, apply it with a makeup blender, like the L'Oréal Paris Infallible Blend Artist Foundation Blender, using quick dabbing and rolling motions until you reach your desired level of coverage.
STEP #5: SEAL THE DEAL
Once your makeup is perfectly in place, it's time to lock it all in. After all, you don't want your hard work to go to waste. Reach for the L'Oréal Paris Infallible Pro-Spray and Set Make-Up Oil-Free Setting Spray and mist over your face in an 'X' and "T' motion.
HOW TO MINIMIZE THE APPEARANCE OF DARK CIRCLES UNDER EYES
Now that you know how to conceal dark circles with makeup, we want to offer up some quick tips on how to diminish the appearance of dark circles with your skin care routine. The best thing you can do? Look for an eye cream that can help minimize the appearance of dark circles under your eyes with continued use over time.
Our top pick? The L'Oréal Paris Age Perfect Rosy Tone Anti-Aging Eye Brightener is an eye cream that also color corrects and can work perfectly into your dark circle-covering routine. This anti-aging eye cream has a unique whipped texture that instantly blurs to help visibly correct dark circles. Formulated with imperial peony, it reduces the look of dark circles, visibly brightens skin around the eye area, and provides an overall healthier, younger-looking complexion.
Of course, this isn't the only eye cream for dark circles we have to recommend. Read our article, Our Best Eye Creams for Dark Circles Under the Eyes, for more options you can add to your skin care routine.
Discover more tips & tricks
Keep your skin happy
See all articles
Shop Featured Makeup products
Discover More