hair color tutorials
How To Dye Your Hair at Home: Our Best At-Home Hair Color Options
May 28, 2021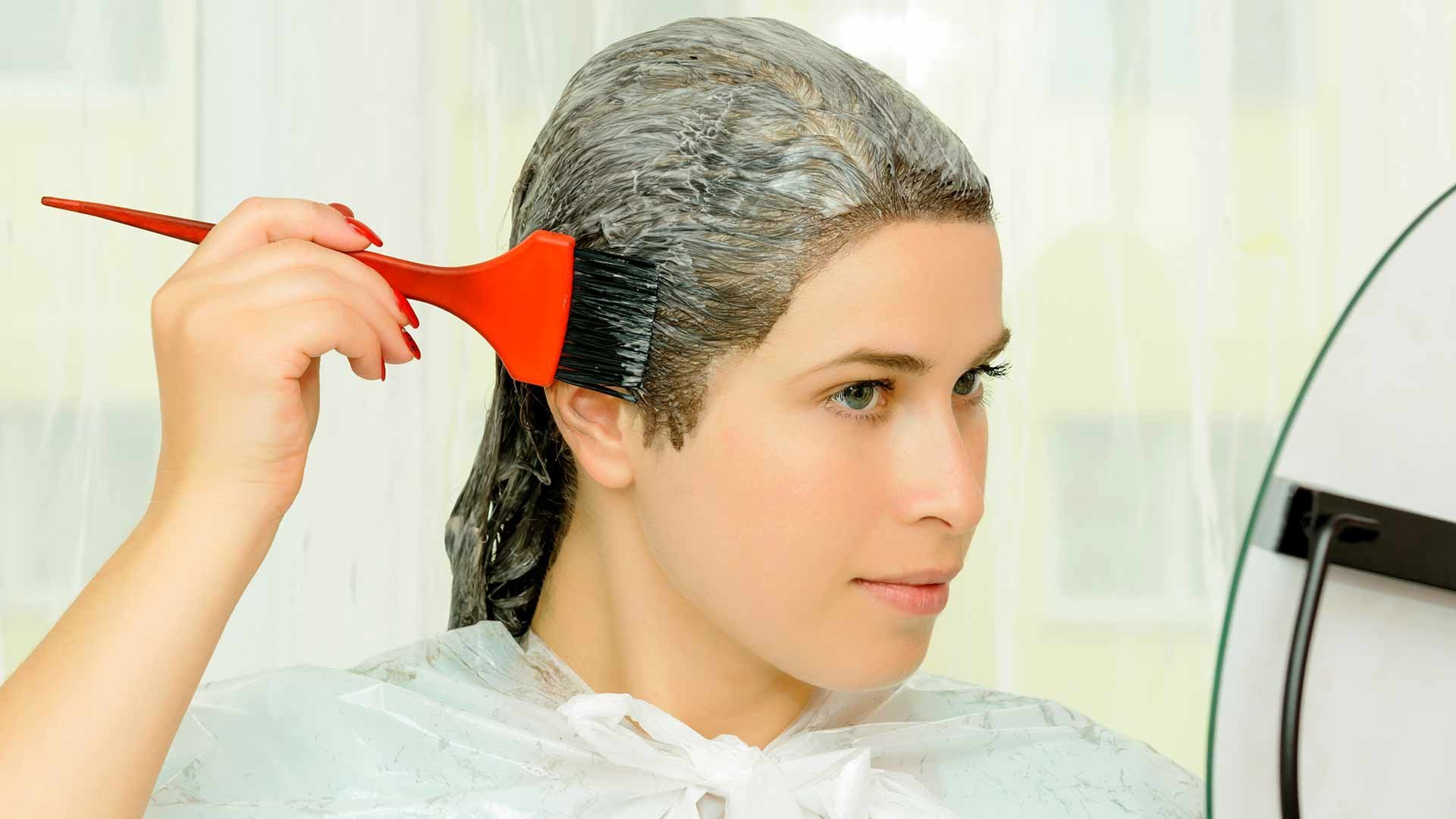 If you're in the market for a new hair color, the positive news is you have plenty of options when it comes to home hair color kits. Whether you want to go blonde, red, or brunette or try something more daring like a denim-inspired blue or a rose gold hair color, the possibilities are virtually endless.
If you're ready to take the plunge and learn how to dye your hair at home, below, we're sharing how to DIY your color with an at-home kit from L'Oréal Paris. Just keep in mind that if you've decided to make a drastic hair color change—say, you're thinking about going from dark brown to platinum—it could be best to visit a professional colorist, as this will require bleaching and might take multiple sessions to achieve the hue you desire. Happy coloring!
IS COLORING YOUR HAIR BAD?
First things first, let's answer one of the questions that may have you holding back from coloring your own hair. You may have heard that dyeing your hair is bad for it, and there's some truth to that. According to the American Academy of Dermatology (AAD), many treatments that enhance the appearance of your hair can actually damage it. Bleach especially can be damaging to hair. To avoid mishaps, the AAD recommends choosing a color that isn't more than three shades off from your current color, strand testing your at-home color kit, and protecting hair from the sun after coloring. If you heed this advice and take proper precautions, you can color your hair without compromising your mane.
OUR BEST AT-HOME HAIR COLOR OPTIONS
Once you've decided to dye your hair at home, your decision making isn't nearly done. There are various types of at-home hair color for you to choose from. Below, get the scoop on each one so you can choose how to dye your hair.
AT-HOME HAIR COLOR OPTION #1: PERMANENT HAIR COLOR
If you want permanent, all-over color, have your pick from the L'Oréal Paris Féria, L'Oréal Paris Superior Preference Fade-Defying Shine Permanent Hair Color, and L'Oréal Paris Excellence Créme Permanent Triple Protection Hair Color. Whether you prefer a bold smoky blue shade or something more subdued, you can find your match in one of these home hair color kits. In order to use any of the kits, you'll need to follow the included instructions, which can differ from kit to kit.
AT-HOME HAIR COLOR OPTION #2: OMBRÉ HAIR COLOR
Ombré hair first hit the beauty scene a few years ago, and to this day, it's still one of the most popular hair color trends. This trend allows the color to be concentrated at the mid-lengths to the ends of hair, so frequent touch-ups aren't needed. The L'Oréal Paris Colorista Bleach in Ombré Bleach comes with an applicator tool so that you can paint on color wherever you'd like.
AT-HOME HAIR COLOR OPTION #3: HIGHLIGHTS
To change up your hair color, but not completely, highlights could be the answer. Adding highlights is an easy way to help create a sun-kissed look that will have you feeling summery all year long. Consider using an at-home highlighting kit, like the L'Oréal Paris Colorista Bleach Highlights.
AT-HOME HAIR COLOR OPTION #4: BLEACH
If you're in love with all those rainbow-colored manes you see walking down the street and have decided to try this colorful trend for yourself, know that you'll probably need to bleach your hair first for the hues to really show up. Try a bleaching kit, then follow up with your colorful dye of choice. To bleach your hair at home, the L'Oréal Paris Féria Extra Bleach Blonding, which features a one-step lightening system, is a smart pick.
AT-HOME HAIR COLOR OPTION #5: SEMI-PERMANENT HAIR COLOR
The L'Oréal Paris Colorista Semi-Permanent Hair Color comes in a variety of shades, some of which are formulated to work on blonde hair and others that are formulated to work on brunette hair. Apply your selected shade(s) all over or just to your ends for a rainbow-inspired ombré.
AT-HOME HAIR COLOR OPTION #6: TEMPORARY HAIR COLOR
If you're hesitant about rocking a new hue, the L'Oréal Paris Colorista Hair Makeup Temporary 1-Day Hair Color Spray is the hair color option for you, since the spray washes out in just one shampoo. Choose from an array of colors like hot pink and pastel mint.
AT-HOME HAIR COLOR OPTION #7: TEMPORARY ROOT TOUCH UP
If you don't have time to touch up your gray roots with an at-home hair color kit, we've got you covered. Reach for the L'Oréal Paris Magic Root Cover Up, a temporary root concealer that comes in various shades and lasts one shampoo. Spray it directly onto regrowth and lightly through the rest of your hair to blend in the color.
HOW TO TAKE CARE OF COLOR-TREATED HAIR
Now that you know how to dye your hair at home with an at-home hair color kit, a color-treated hair-care routine is your next step. Once you've colored your hair, switch up your regimen by using a system consisting of a shampoo, conditioner, and hair mask that are safe for color-treated hair. Try the L'Oréal Paris EverPure Moisture Shampoo, L'Oréal Paris EverPure Moisture Conditioner, and L'Oréal Paris EverPure Remedy Balm. Swap out the conditioner once or twice a week for the balm, which should be used after washing with the shampoo.
Beyond your hair-care products, it would also be wise you to turn down the dial in the shower. Super-hot water can strip your hair of its natural oils, leaving you with a dry and dull-looking mane. Stick to lukewarm water when washing to help maintain the color and overall health of your hair.
HOW SOON CAN YOU RECOLOR YOUR HAIR?
The truth is, how soon you can dye your hair really depends on what color you're starting with and what shade you would like to end with. Every time you dye your hair, especially when you're using bleach, you're running the risk of introducing more wear and tear to your mane.
On the other hand, if you're using semi-permanent hair dye, all you need to do is wait for your color to fade to welcome a new shade to your strands. As for permanent hair dye, it's best to give your strands a break to keep your mane as healthy as possible. For more information on when to recolor your hair, check out our article, How Often Can You Dye Your Hair?
Next up: Now that you have a breakdown of your home hair color options, consider experimenting with a new color. Read our article, Embrace The Purple Hair Color Trend with Vanilla Lilac Hair, for some hair color inspiration.
Discover more tips & tricks
Keep your skin happy
See all articles
Shop Featured Hair Color products
Discover More