color treated hair
10 Top-Rated Shampoos for Color-Treated Hair
Keep your color protected with these picks.
February 18, 2022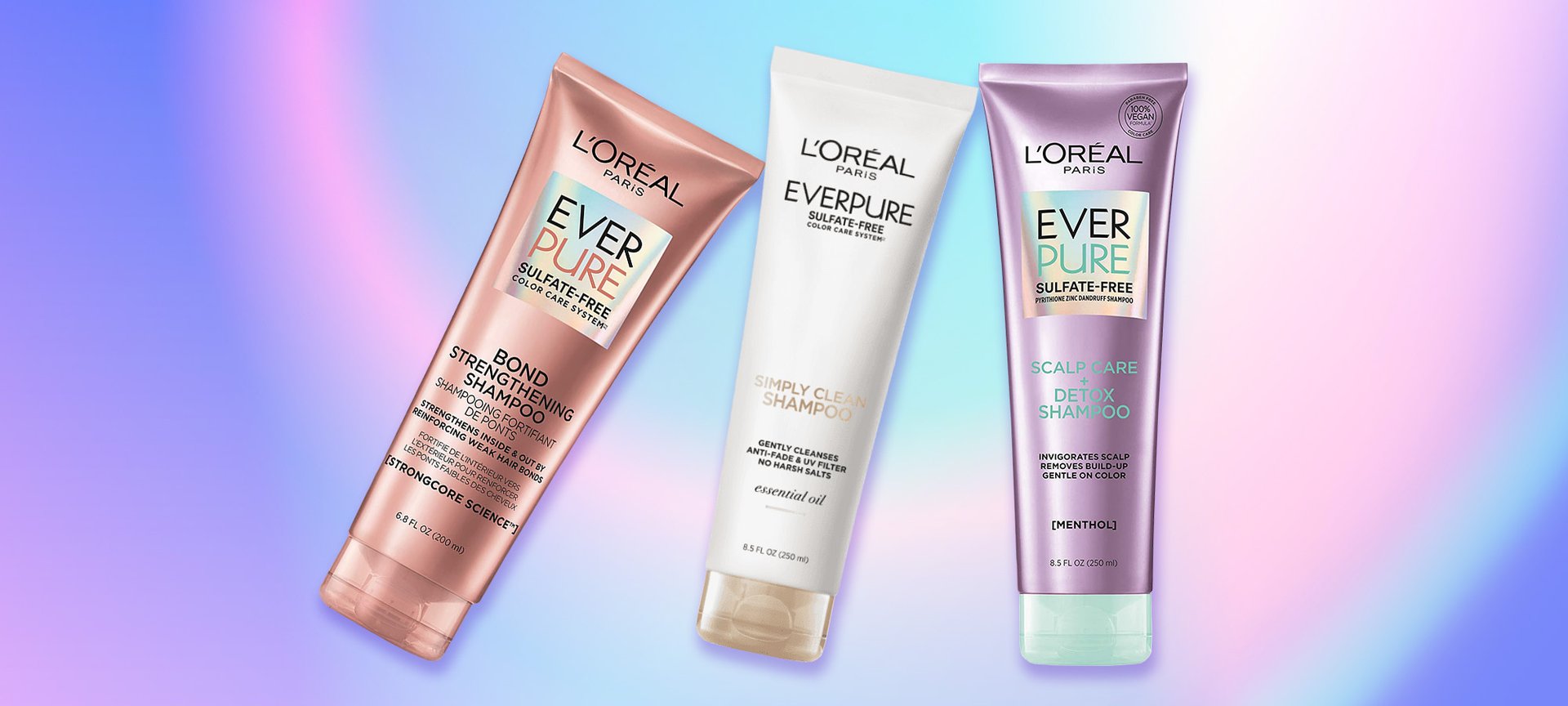 If you recently traded in your natural hair color for a different shade, it's important to consider whether or not the hair care products you've been using are suited for your new hue. Regardless of the color you've transitioned to, if you have colored-treated hair, it's a good idea to switch up your hair care routine.
Despite the temptation to stick with what you know, your go-to shampoo might not be a color-safe shampoo, meaning it might not meet your new hair needs. So below, we're sharing our best shampoos for colored hair along with the best conditioners to pair with them.
Our Best Shampoos for Color-Treated Hair
If you have color-treated hair, you need products that are specifically formulated to be gentle on your color and address other concerns that come along with coloring your hair. Keep reading to learn about our best shampoos for color-treated hair.
Basic has never been more desirable than with this back-to-the-basics cleanser that's gentle on colored hair. Formulated for all hair types, it's free of parabens, dyes, gluten and is naturally fragranced with essential oils. Pair it with the L'Oréal Paris EverPure Sulfate-Free Simply Clean Conditioner for the ultimate wash day treatment that rivals a luxurious spa experience.
Why spend a proper coin on a new hair color just to let it fade every time you wash your hair? The simple answer is don't. Grab this glossing shampoo instead. Formulated with argan oil and technology to balance your hair's pH, sans dyes, sulfates and parabens, it's perfect for boosting shine while shielding your tresses from color-stripping aggressors.
Of course, there's a conditioner too! Use it with the L'Oréal Paris EverPure Sulfate-Free Glossing Conditioner, ph Balanced for intensely shiny hair.
Boldly colored hair, or hair colors that are the furthest from natural shades often show more obvious signs of fading or discoloration. If you have fun colored hair, it's extra important that you care for your color to keep it vibrant. Try this color-protecting shampoo to play defense against fading while you cleanse and nourish your strands.
Be sure to follow it up with the corresponding L'Oréal Paris Elvive Color Vibrancy Protecting Conditioner to add a touch of softness too.
If your hair is fragile, or you have extremely damaged strands with
split ends
and breakage, opt for this
bonding shampoo
, along with the
L'Oréal Paris EverPure Sulfate Free Bond Strengthening Color Care Conditioner
. The duo is formulated to strengthen the hair from the inside out by reinforcing weak hair bonds as well as protecting your strands from future damage — all while remaining gentle on your color.
Discover more tips & tricks
Keep your skin happy
See all articles
Shop Featured Hair Care products
Discover More