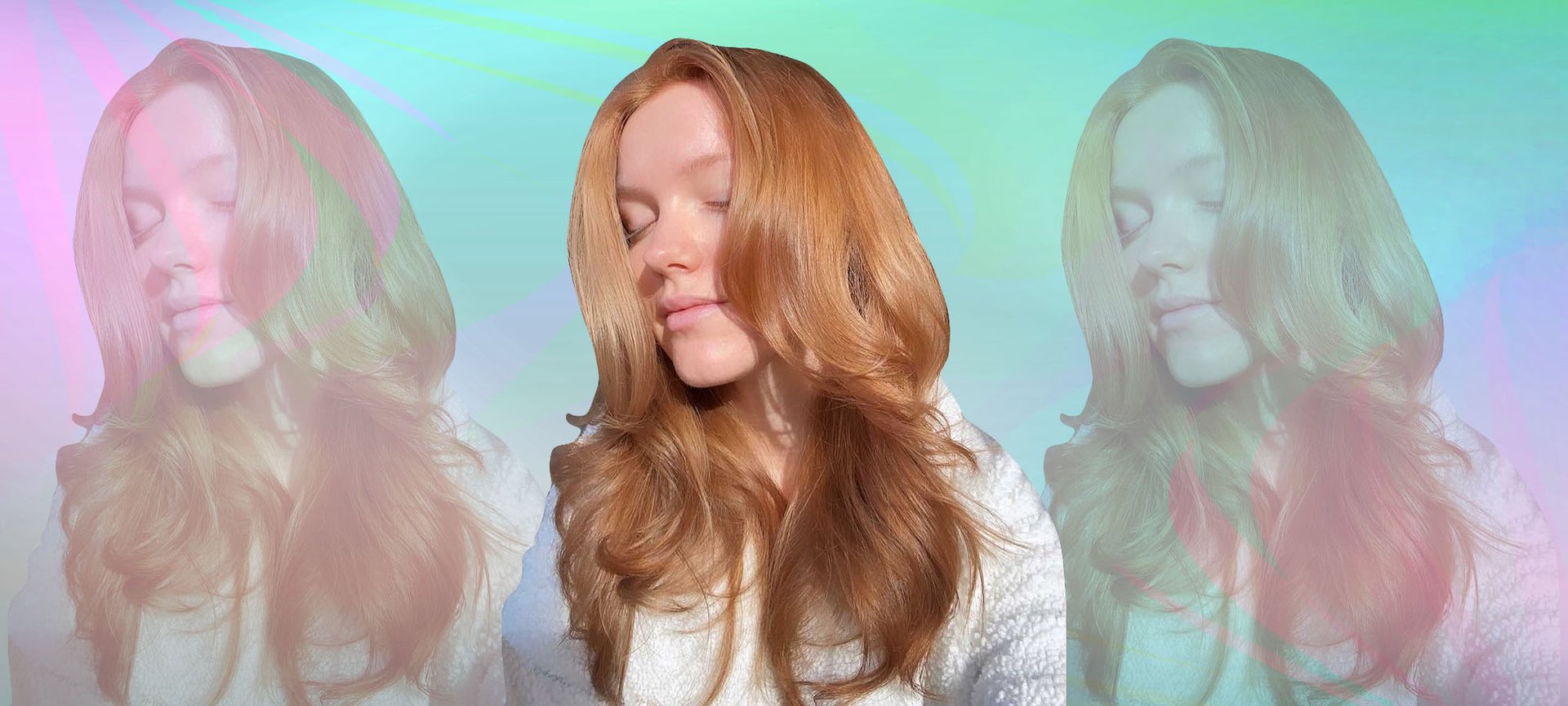 hair color ideas
10 Gorgeous Strawberry Blonde Hair Colors to Try Right Now
It's more versatile than you might think.
When you think of blonde hair, you might picture a warm blonde shade 一 or perhaps a platinum blonde hue or a silver blonde color comes to mind. It's safe to say that blonde hair is versatile, and there are tons of different ways to rock it. But when it comes to strawberry blonde hair, you might not recognize how versatile it can really be. We're here to tell you that if you're looking to sport the sweet shade, you've got options — and there's one (or more) for everyone. Below, 10 strawberry blonde hair colors to inspire your next hair transformation.

1. Classic Strawberry Blonde
If a timeless color is what you're looking for, you can't go wrong with classic strawberry blonde hair. It provides the perfect harmony of warm blonde and red with hints of rose. Get the look at home with the L'Oréal Paris Superior Preference Fade-Defying Shine Permanent Hair Color in Light Reddish Blonde.

2. Golden Strawberry Blonde
While strawberry blonde is generally a warm hue, you can kick the warmth up a notch if you love a sunny shade. This take on the classic color leans more golden and copper in tone.
3. Rich Strawberry Blonde
If you prefer medium or deeper hair colors, you can still rock a strawberry blonde shade. This mixture of blonde, red and pink hues are simply more intense in this rich version of the original shade. Try it out with the L'Oréal Paris Excellence Créme Permanent Triple Protection Hair Color in Medium Reddish Blonde.
4. Strawberry Blonde Rosé
One of the most beautiful aspects of strawberry blonde hair is the bit of pink that peeks through. If you love colorful hair, but want it to remain subtle, opting for this hue that matches the beloved summer wine is the way to go. DIY at home with the L'Oréal Paris Féria in Rose Gold.

5. Pastel Strawberry Blonde
If you want to get in on the pastel hair color trend, try out an icy strawberry blonde. It's a platinum blonde shade with hints of pink and gold that instantly brighten up any complexion.

6. Strawberry Blonde With A Platinum Money Piece
Get creative with your new hair by incorporating a platinum money piece into your strawberry blonde color. The bright, icy ribbons will beautifully frame your face and perfectly contrast your base color without looking overly bold.

7. Bronde With Strawberry Highlights
For a hair color with tons of dimension, opt for a bronde base shade with strawberry blonde highlights. The two colors vary slightly in depth and tone, but they complement each other beautifully when paired together.

8. Strawberry Blonde With Honey Balayage
Another great way to give your strawberry blonde hair some added dimension is to pair it with honey colored balayage. The honey hue will complement the reddish tones in the base color, and the balayage technique will ensure the highlights look natural.
9. Strawberry Blonde Ombré
If you want your hair to make a statement, try strawberry blonde ombré. Ask your colorist to give you a rich strawberry color at the roots that fades into a golden blonde at the tips.

10. Strawberry Blonde Sombré
For a more muted look that still plays with color, try out strawberry blonde sombré. It's a more subtle version of the aforementioned ombré where the root color and the blonde shade blend together with less contrast.
Next: How To Get A Sun-Kissed Hair Color For Winter

Written by: Alyssa Kaplan, Photo Credit: Colorist: IG/@hairwith.jess
Discover more tips & tricks
Keep your skin happy
See all articles
Improve your routine
Show your new look more love:
makeup