hair color ideas
How To Rock Rose Gold Hair When You're a Brunette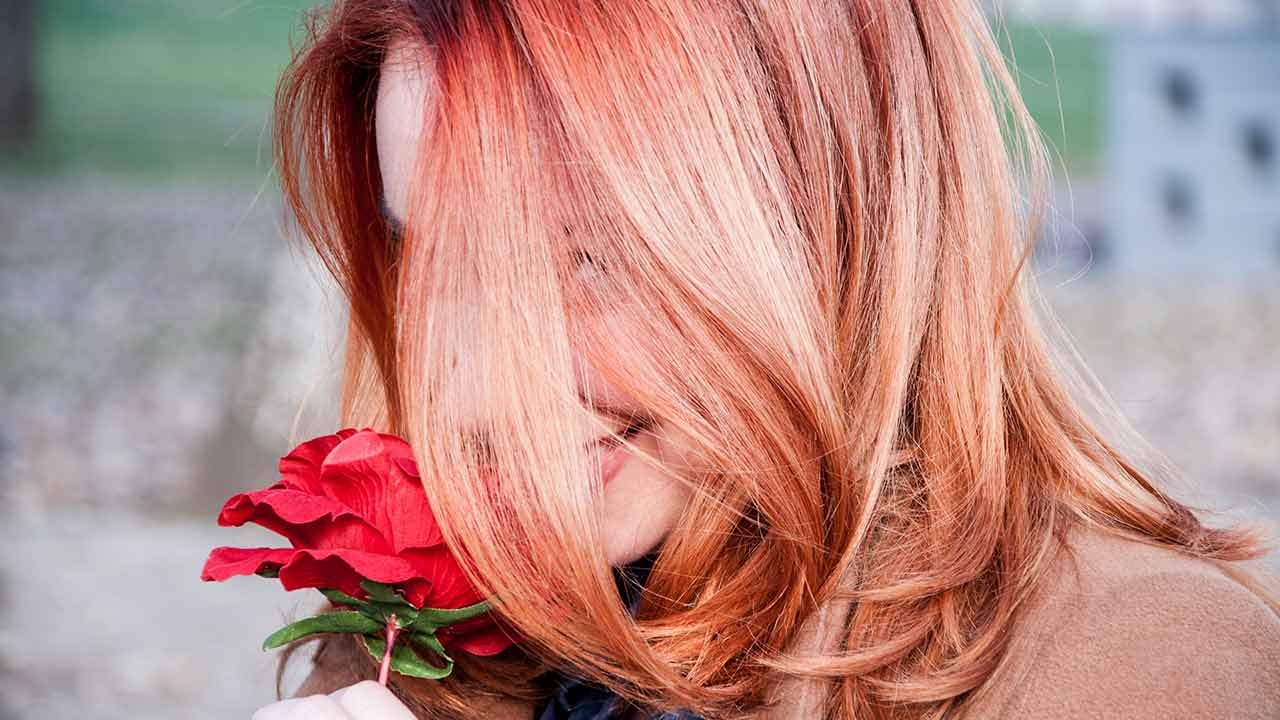 Question: What hair color is practically every girl obsessed with at the moment? The answer is rose gold hair, of course! If you're anything like us, you've been stocking up on rose gold jewelry, sipping on rosé wine (because duh!), and expending your energy trying to figure out how to embrace the latest hair color trend and turn your regular old brown hair into a rose gold mane. Well, don't worry your pretty little head any longer—or convince yourself that rose gold hair just isn't for you—brunettes are completely capable of getting in on all the rose gold hair color action! We're making all your rose gold hair dreams come true with our guide to achieving brunette rose gold hair. Find out more below!
WHAT YOU NEED TO KNOW BEFORE GETTING BRUNETTE ROSE GOLD HAIR
If you're starting out with brown hair, keep in mind that you'll need to use a hair color bleach to lighten your locks. Use the L'Oréal Paris Colorista Bleach in All Over to give you all over lightened hair. Once you've done that, it's time to play with rose gold hair color! If you want to start by testing the waters instead of transitioning directly into having permanent (or semi-permanent) rose gold hair, use a temporary hair color, like the L'Oréal Paris Colorista 1-Day Spray in Rosegold. This hair color will wash out after one use, giving you the perfect option if you're slightly hesitant about this hair color trend. To use, shake the can well, then hold it 4-6 inches away from dry hair and spray on the color. Wait a few minutes for the color to dry completely. Don't spray too much hair color at once, since it'll become more visible as it dries.
If you want to rock brunette rose gold hair for longer than just one day but are still skeptical about committing for the long haul, after bleaching you can use a semi-permanent rose gold shade, so you'll be free to change up your color again in a matter of weeks.
If you're totally sold on this hair color trend (and who wouldn't be?), opt for a permanent hair dye. Use the L'Oréal Paris Féria in Rose Gold, which comes with everything you need to make over your mane into a rose gold hue. Just be sure to follow the included instructions carefully, no one wants to experience a permanent hair dye mishap.
HOW TO TAKE CARE OF BRUNETTE ROSE GOLD HAIR
If you've decided to take the leap and get rose gold hair, congrats! It's truly a magnificent hair color that looks good on everyone. However, it's important to take care of your new hair color properly. That means using a system of shampoo, conditioner, and hair mask that are safe for color-treated hair. Try the L'Oréal Paris EverPure Repair & Defend Shampoo, L'Oréal Paris EverPure Repair and Defend Conditioner, and L'Oréal Paris EverPure Repair Remedy Balm.
To keep your brunette rose gold color lasting longer, try to style your hair without using heat tools. Switch to a heat free hair styling regimen, using the L'Oréal Paris Advanced Hairstyle AIR DRY IT Wave Swept Spray to create effortless waves and avoid heat damage. Of course, you aren't limited to air dried waves. You can take a break from heat tools while trying out a variety of new hairstyles—check out these 8 Adorable No-Heat Hairstyles to see for yourself.
HOW TO WEAR YOUR MAKEUP WITH BRUNETTE ROSE GOLD HAIR
Now that you have brunette rose gold hair, you'll want to try out a trendy makeup look to complement your newly colored locks. Using your makeup to accent your hair color is a total must and we're here to tell you just how to do it.
Step 1: Create Your Base
To start your makeup look off right, you want to have a flawless base. Use two shades of the L'Oréal Paris Infallible Longwear Foundation Shaping Sticks—one that's two shades darker than your skin tone and one that's two shades lighter than your skin tone—to contour and highlight your face to perfection.

Editor's tip: Rusty on your contouring skills? Check out our article, The Right Way to Contour for Every Face Shape for a quick refresh!
Step 2: Add Subtle Color
Once the foundation of your makeup look is done, it's time to add some color to your look! Use a neutral blush shade, such as the L'Oréal Paris Paradise Enchanted Fruit-Scented Blush Makeup in Charming, to create a subtle flush. Apply this blush in "C" and inverted "C" shapes on each of your cheekbones to help define your features and give your makeup a lifting effect.
Step 3: Highlight
To continue defining your facial features, use a highlighter to accent the highpoints of your face. Apply the L'Oréal Paris True Match™ Lumi Glow Amour Glow Boosting Drops in Daybreak to your cheekbones, cupid's bow, below and above the arch of your eyebrows, and along the bridge of your nose.
Step 4: Define Your Brows
Now that your face makeup is complete, you want to move on to highlighting your features with your eye makeup. Lightly fill in your eyebrows using the L'Oréal Paris Brow Stylist Definer Mechanical Pencil to shape them, the L'Oréal Paris Brow Stylist Boost & Set Brow Mascara to set them, and the L'Oréal Paris Brow Stylist Brow Raiser Highlighter Duo to highlight.
Step 5: Grab Your Eye Shadow
The makeup look truly revolves around your eye shadow. By using gold shades, you will complement your hair color without creating an over-the-top eye. Use the L'Oréal Paris Infallible Crushed Foils Metallic Eye Shadow in Gilded Gold on your eyelid. Then, turn your eye makeup into a golden brown smoky eye by placing the L'Oréal Paris Colour Riche Monos Eyeshadow in Quartz Fume in the crease of your eye. Apply it with a fluffy brush, making sure to blend out for a seamless look.
Step 6: Define Your Eyes
After you're finished with eye shadow, complete your eyes by drawing on winged eyeliner along your upper lash line. Use the L'Oréal Paris Infallible The Super Slim Liquid Eyeliner in Brown for a winged look that is bold, unique, and flattering to your brunette coloring. Round out your eye makeup by applying a few coats of the L'Oréal Paris Voluminous Lash Paradise Washable Mascara in Black Brown.
Step 7: Color Your Pout
The last step for this brunette rose gold hair color inspired makeup look is to choose a lip color that will complement your locks. To start, make sure your lips are moisturized by applying a lip balm that will keep your lips hydrated for hours. After, use a lip liner to outline your lips and create a base for your lipstick to ensure it lasts throughout the day. Try the L'Oréal Paris Colour Riche Matte Lip Liner in Matte-ing Call. To complete your lips, you want to use a lip color in the peach family. This shade of lipstick will complement your brunette rose gold hair without taking attention away from your tresses. The L'Oréal Paris Colour Riche Lipstick Shine Lipstick in Glossy Fawn, the L'Oréal Paris Infallible Paints/Lips Matte in Skinny Dip, and the L'Oréal Paris Colour Riche Matte Lipstick in Matte-Cademia are all great choices.
Loved this article and want to read about more hair color trends? Next, check out How to Get a Unicorn-Inspired Hair Color.
Discover more tips & tricks
Keep your skin happy
See all articles
Shop Featured Hair Care products
Discover More