lip makeup
Our Best Color Lip Glosses Of 2021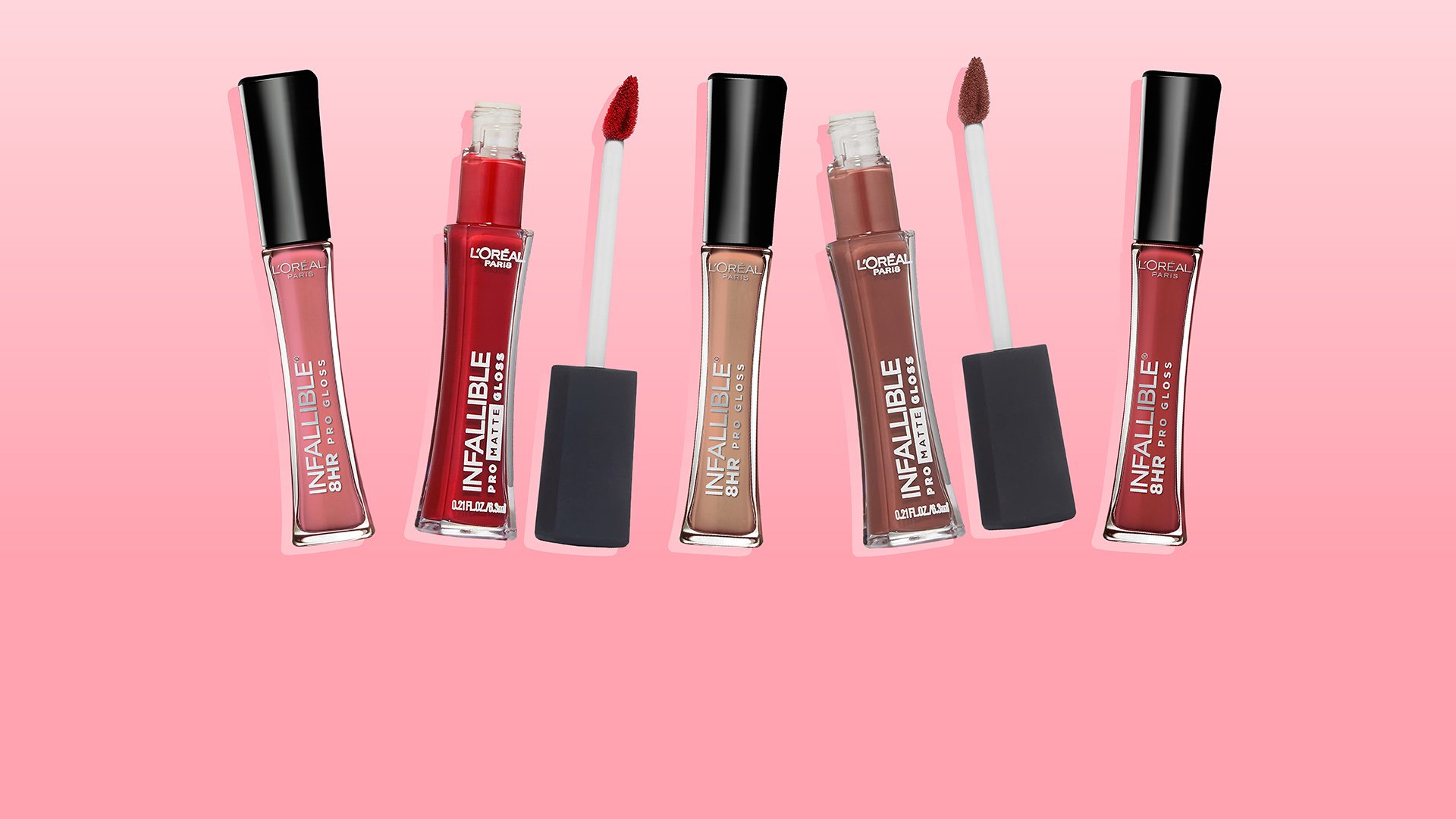 Lip glosses offer loads of shine and bold color, which makes them a go-to makeup product to complete a look. However, lip gloss can sometimes feel like a high maintenance option compared to other lip products since you often need to reapply them frequently to keep that shiny finish. Options with high shine can also sometimes lack that color impact you want. So if you're in need of a lip gloss that won't compromise color for consistency, you're in the right place. We've rounded up three of the best opaque lip glosses that will give you high shine along with bold color.
This long wear lip gloss has a thick texture, shiny finish, and comes in 25 bold shades. It's a hydrating gloss formulated with a shine-fix complex that will give your lips a high-shine finish. The best part? It lasts up to 8 hours, and it won't feather. It has the staying power of a lipstick wrapped up in everything that you love about lip gloss. Use the wand to apply the product starting at the center of your upper lip and follow along the contours of your mouth to fill in with color.
Matte lip products tend to get a bad rep for drying out your lips, but that's not the case with this lip gloss. It has a lush, velvety texture that feels soft on the lips for comfortable for all-day wear. And it's a great alternative for those who want to wear a matte look without the risk of getting dry, chapped lips. It has a whipped formula that delivers intense, high pigment matte color. Its bold impact will help make your lips the center of attention in every makeup look. Try outlining your lips first using the tip of the applicator and then glide it across to fill them in.
This lip gloss is perfect for a dewy highly reflective look that will leave your lips looking fuller and feeling pillowy soft (thank you castor seed oil). Its formula doesn't leave lips sticky, so you can avoid getting hair stuck to your gloss (we've all been there). It's available in four different shades and is flattering on all skin tones. You can wear it alone for a natural finish or layer it on top of your favorite lipstick for a glam and glossy lip look.
Photo Credit: Sarah Duvivier
Discover more tips & tricks
Keep your skin happy
See all articles
Shop Featured products
Discover More