hair color trends
How to Get a Rose Brown Hair Color
January 11, 2019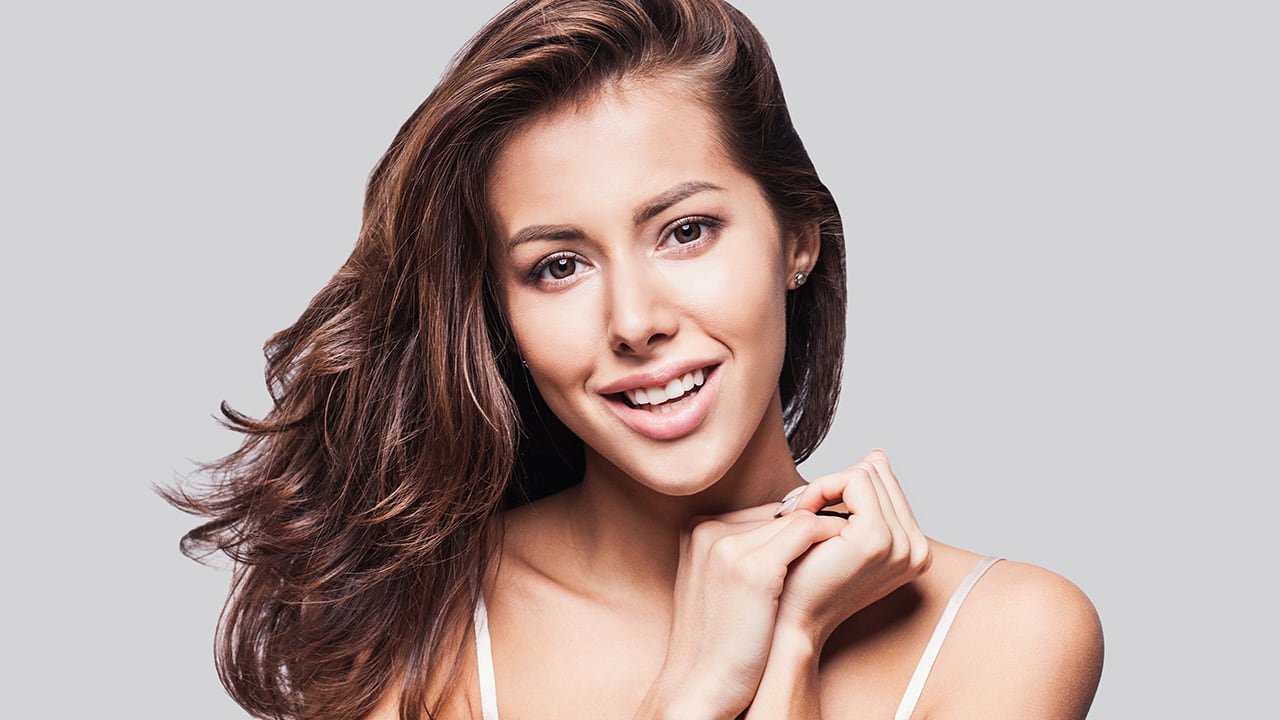 First, we had rose gold, then we had rose blonde—so it's only fitting we now have rose brown as the latest hair color trend to hit the beauty scene. This rosy hue is the perfect way to warm up your brunette mane. Keep reading to learn what exactly rose brown hair is, how to get a rose brown hair color, and how to take care of your new 'do.
What is Rose Brown Hair?
Rose brown hair involves a brown base that has rose gold touches throughout. It's a subtle, gorgeous way to switch up a brunette mane without going full-out rose gold. Not only is this easy to get and low maintenance hair color perfect for brunettes, but it's also totally doable for blondes, too.
How to Get a Rose Brown Hair Color
If you want to rock this hair color for yourself, ask your stylist to weave red, brown, and rose gold hues through your mane for the ultimate dimension. Just be wary that this hair color requires using bleach to lighten your strands, so make sure your hair is healthy before committing to your new 'do!
If you're more of a DIY gal, you're in luck. Rose brown hair is super easy to recreate at home with the help of some temporary hair color. Start with a brunette base, then give yourself a sheer coat of rose gold with the L'Oréal Paris Colorista 1-Day Spray in RoseGold. Don't worry, this temporary hair color washes out in just one shampoo! For a variation on the trend, consider using the L'Oréal Paris Colorista Hair Makeup 1-Day Color in BronzeAuburn, which also washes out in one shampoo.
How to Maintain a Rose Brown Hair Color
Now that you know how to get a rose brown hair color, you're probably wondering the best way to maintain your new hue. Keep reading for all of the rose brown hair color maintenance tips you'll need!
Tip #1: Use a Hair Care Line for Color-Treated Hair
One of the most important tips for keeping your rose brown hair color—or any new hair color— looking its best is to use a shampoo, conditioner, and hair treatment that are formulated for color-treated hair. We recommend the L'Oréal Paris EverPure Repair & Defend Shampoo, L'Oréal Paris EverPure Repair and Defend Conditioner, and the L'Oréal Paris EverPure Repair Remedy Balm. The sulfate-free line is formulated to restore strength and brilliance strand by strand.
Tip #2: Deep Condition Your Hair
Freshly colored hair deserves a little extra TLC, and what better way to do just that than by deep conditioning your hair? A few times a week, swap your conditioner for the L'Oréal Paris Elvive Color Vibrancy Rapid Reviver Deep Conditioner. After shampooing, apply it onto wet hair from lengths to tips, leave it on for one minute, then rinse. Formulated with a 20% conditioning serum, antioxidants, and pomegranate, the deep conditioner helps hydrate each strand and revive your color.
Editor's tip: Want more deep conditioning tips? Here's How to Deep Condition Your Hair.
Tip #3: Have Temporary Touch-up Products Handy
When your roots start to grow in, you'll want to have backup close by until you can get to the salon. Simply keep the L'Oréal Paris Colorista 1-Day Spray in RoseGold or the L'Oréal Paris Colorista Hair Makeup 1-Day Color in BronzeAuburn in your medicine cabinet for an easy, temporary touch-up.
Tip #4: Skip the Heat
Give your newly colored mane a break by skipping out on the heat tools and opting for heat-free hairstyles instead! We personally love the L'Oréal Paris Advanced Hairstyle AIR DRY IT Wave Swept Spray—it's perfect for showing off your rose brown hair. Simply spritz the product throughout towel-dried hair, braid, and allow your hair to air dry. Once your locks are dry, take out your braids to reveal loose, beachy waves that will show off the dimension of your trendy new hair color!
Want more brown hair color ideas to try? Here are 21 Pretty Cool, Warm, and Neutral Shades of Brown Hair.
Discover more tips & tricks
Keep your skin happy
See all articles
Shop Featured Hair Care products
Discover More