hair color tutorials
How to Get Caramel Brown Hair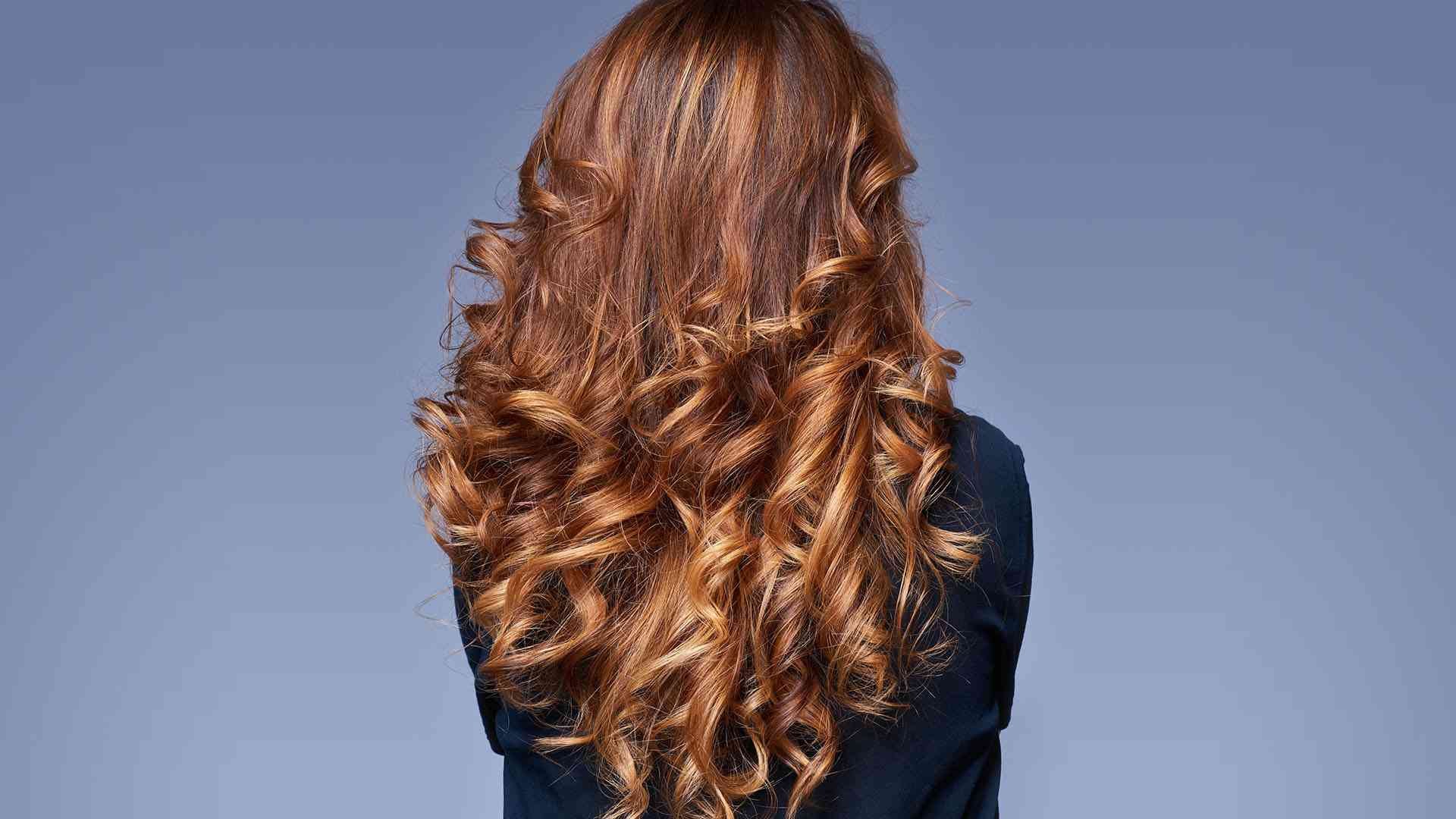 Who doesn't love indulging in a little creamy caramel now and then? Yum! And when it comes to your hair color, adding in caramel tones can add a touch of sweetness to your look. One caramel hair color we're particularly in love with? Caramel brown hair. This warm, golden shade is beautiful on just about everyone, especially those with warm skin tones. From light brown caramel hair to a dark caramel hair color, the possibilities are vast. Want to get in on the caramel hair color fun? Here's what you need to know about achieving a caramel color, as well as how to take care of your caramel brown hair.
HOW TO GET CARAMEL BROWN HAIR
Caramel hair is marked by gorgeous golden, sun-kissed tones that can brighten up your appearance. Caramel brown hair features all the same, but those golden highlights are blended with a brown base.
Want to get a caramel hair color at home? Consider it done! Try the L'Oréal Paris Superior Preference Fade-Defying Shine Permanent Hair Color in Medium Golden Brown, L'Oréal Paris Féria in Bronzed Brown, or L'Oréal Paris Excellence Créme Permanent Triple Protection Hair Color in Light Golden Brown. Be sure to follow the instructions included with the packaging—and keep an extra box of caramel brown hair dye on hand so that you can touch-up your roots as needed.
If you're interested in going the salon route, ask your colorist about balayage highlights, which can be a low maintenance way to get caramel brown hair.
HOW TO TAKE CARE OF YOUR CARAMEL BROWN HAIR
Officially colored your hair caramel brown? Congrats—we bet it looks stunning on you! But the work doesn't end there. Once you have your desired caramel hair color, it's time to elevate your hair care routine to keep your strands in proper shape. Not sure where to start? Follow our five tips below to help your color-treated mane look its best.
TIP #1. SWITCH TO A SYSTEM FOR COLOR-TREATED HAIR
Try the L'Oréal Paris Elvive Color Vibrancy Protecting Shampoo and L'Oréal Paris Elvive Color Vibrancy Protecting Conditioner. In the shower, apply the shampoo to wet hair, rinse out, then apply the conditioner and leave it on for one to two minutes before rinsing.
TIP #2. USE A HAIR MASK ONCE OR TWICE A WEEK
Show your caramel brown hair a little extra love! Once or twice a week, use the L'Oréal Paris Elvive Color Vibrancy Repair and Protect Balm instead of the above conditioner. When you're done with your shampoo, apply the hair mask, and leave it on your hair for three to five minutes before washing out.
TIP #3. TURN DOWN THE HEAT
As wonderful as a piping hot shower might feel after a long day, it's not the best match for your new hair color. Super-hot H2O can not only dry out your hair, but can also make your caramel brown hair color look dull, too. Turn down the dial to help keep your colored strands looking healthy and vibrant.
TIP #4. SHOW OFF YOUR HAIR'S NATURAL TEXTURE
Why not give your caramel hair a break from time to time? Stash your blow-dryer, curling iron, and flat iron away and air dry your hair instead to show off your pretty new color. To help define your natural texture, apply an egg-sized amount of the L'Oréal Paris Advanced Hairstyle CURVE IT Elastic Curl Mousse to damp hair, scrunch, then let it air dry. Now you can enjoy soft and bouncy curls!
TIP #5. CONCEAL GRAY ROOTS ON THE FLY
When you're working with a new hair color, a certain amount of upkeep is required. But if you haven't been able to make it to the salon for a touch-up, nor found the time to DIY at home, you can still hide your gray roots temporarily with the L'Oréal Paris Magic Root Cover Up. It's available in a variety of brown shades and lasts one shampoo. Before using, shake the can well. Then, holding it four to six inches away from your hair, spray the color directly onto your roots and partially through the rest of your hair to help blend in the color. It's as simple as that!
Next up: After coloring your hair, you may realize that your regular makeup routine doesn't quite fit anymore. To update your face makeup, eye makeup, and lip color for your most flattering look yet, check out our article on The Ultimate Guide to Flattering Makeup for Brunettes.
Discover more tips & tricks
Keep your skin happy
See all articles
Shop Featured Hair Care products
Discover More