all hair types
How Often Should You Wash Your Hair?
July 17, 2019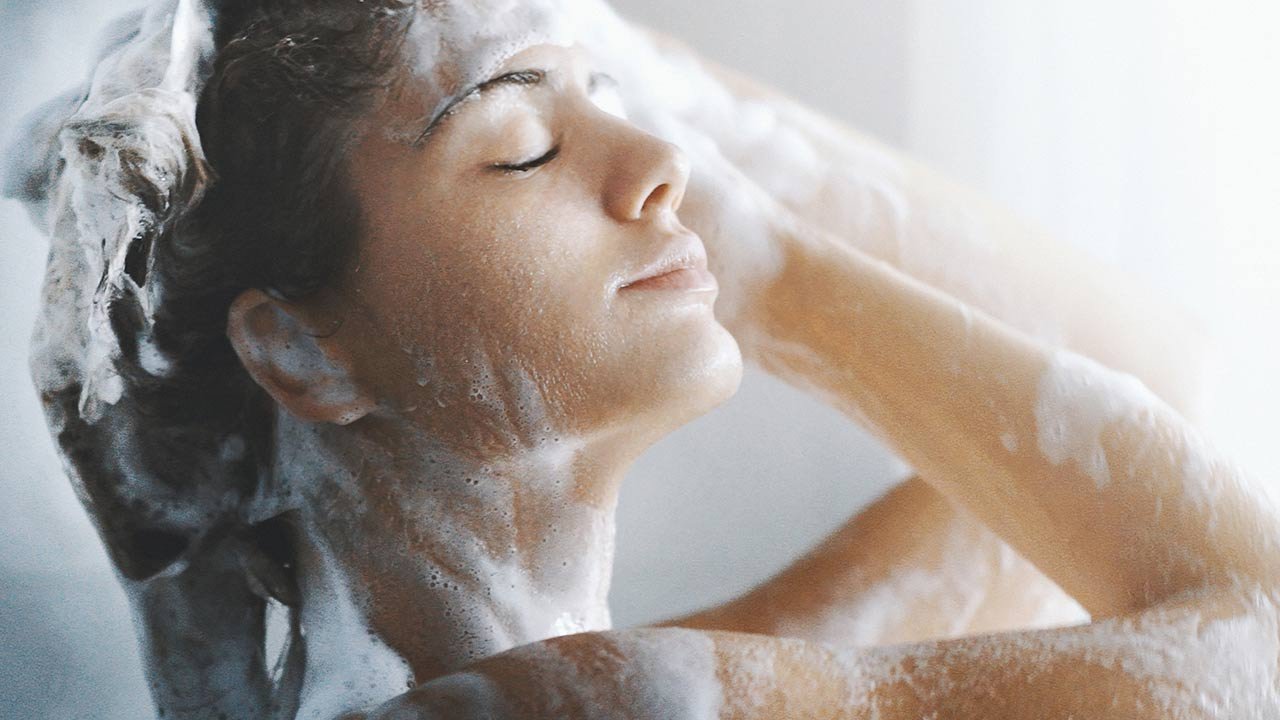 When it comes to hair care, there are many products, tips, and trends to keep up with, but there's one question that will never wane in relevance: How often should you wash your hair? Although you may have heard you should shampoo your hair as little as possible, the answer just isn't that clear cut. And as we all know, spraying your roots with dry shampoo can help refresh them for a day or so, but it isn't meant to replace actual shampooing. Keep reading to learn what the real answer about how frequently you should wash your hair is.
HOW OFTEN SHOULD YOU WASH YOUR HAIR?
Like we said, as with most things in life, there isn't a one-size-fits-all answer here. Just like the best hair care routine and hair styling products for you depend largely on your hair type, so does the answer to how often you should be washing it. And that's just one of the factors that can play a role in determining the best way to care for your mane! Now, let's dive into five of those factors.
1. HAIR TYPE AND TEXTURE
You may have been led to believe that oily hair shouldn't be washed frequently since doing so will only trigger your oil glands to produce even more sebum, but according to the Cleveland Clinic, this just isn't true! On the contrary, the American Academy of Dermatology (AAD) recommends that those with oily hair wash their hair more frequently. If you have oily strands, the AAD suggests that you might need to wash it up to once per day. If you have chemically-treated or color-treated hair, on the other hand, you might benefit from washing less frequently.
2. HAIR LENGTH
According to Cleveland Clinic, longer hair tends to equal dry ends since the oil that comes from your roots has a much longer distance to travel before it can moisturize the lengths and ends of your hair. So, if you have dry, long hair, you may benefit from less frequent washing in addition to using a nourishing hair care system, like the L'Oréal Paris EverCreme Deep Nourish Shampoo and L'Oréal Paris EverCreme Deep Nourish Conditioner.
3. YOUR AGE
It's a fact: As you age, your scalp produces less and less oil, so washing is needed less frequently. On the other end of the spectrum, oil glands are more active in those who are younger, and especially those who are hormonal (AKA teens), which is why young people often have to wash their hair more often.
4. YOUR ETHNICITY
According to the Cleveland Clinic, African Americans tend to have hair that is on the drier side, so washing is needed much less often. The Cleveland Clinic recommends that African Americans experiencing severely dry hair should limit washing frequency to just one or two times per month.
5. YOUR LIFESTYLE
Do you exercise every day? Good for you! As you already well know, exercising can make you work up a serious sweat, and let's be honest, there's no dry shampoo that can keep your hair and scalp clean after an intense workout. However, for those who exercise often, the Cleveland Clinic suggests that even though you might feel like you need to wash after every workout, sticking to a routine is the better option. For example, washing your hair three times per week, regardless of whether or not you get more (or less) activity than normal.
The bottom line: Pay attention to your hair—and your body! Everyone is different, so the frequency with which you wash your hair should be, too.
3 SIGNS THAT YOU WASH YOUR HAIR TOO OFTEN
As you can see, there's a wide range of answers to this question. Some people might need to wash their hair once per day, every single day, while others may benefit from cleansing only once per month. In addition to taking all of the above factors into consideration, here are some telltale signs that mean you might be washing too frequently.
1. Your strands are brittle to the touch. Are your strands so dry that they feel rough and brittle when you touch them? If you're nodding your head, then you may have brittle hair and you could be washing too frequently.
2. Your scalp is itchy and flaking. It could be dandruff, but if you have a dry scalp, it may also be a sign that you're washing your hair too often.
3. You start shedding hair. If you think you are losing hair, consider visiting a dermatologist or a physician who can help you rule out more serious causes and determine a treatment plan.
3 MORE HAIR-WASHING TIPS
Getting your hair-washing frequency right is important, but there's more to washing your hair than that. Keep the following tips in mind when putting together your hair care routine.
1. USE THE RIGHT SHAMPOO AND CONDITIONER
We say it all the time, and the AAD agrees: Use a shampoo and conditioner system that's formulated for your specific hair type and hair care concerns. If you have colored-hair, for example, use a system formulated for color-treated hair. If you have curly hair, use a shampoo and conditioner that's intended specifically for use on curls. You get the idea.
2. FOCUS SHAMPOO ON YOUR SCALP
Every time you do wash your hair, focus the shampoo mainly on your scalp—since your lengths and ends don't need as thorough of cleansing. Your scalp is where things like oil, skin cells, and excess product can build up, which is why it's the area that needs the most cleansing. Since the lengths and ends tend to be the dry parts of the hair, it's just one more reason not to shampoo and suds up this area.
3. CONCENTRATE CONDITIONER ON YOUR ENDS
Conversely, you'll want to focus conditioner mainly on your lengths and ends. As we mentioned, the ends tend to be the driest part of your hair. Thus, they're the area in need of the most conditioning. Your roots are where oil comes from, after all, so conditioning this area can make hair appear greasy and weighed down.
Discover more tips & tricks
Keep your skin happy
See all articles
Shop Featured Hair Care products
Discover More