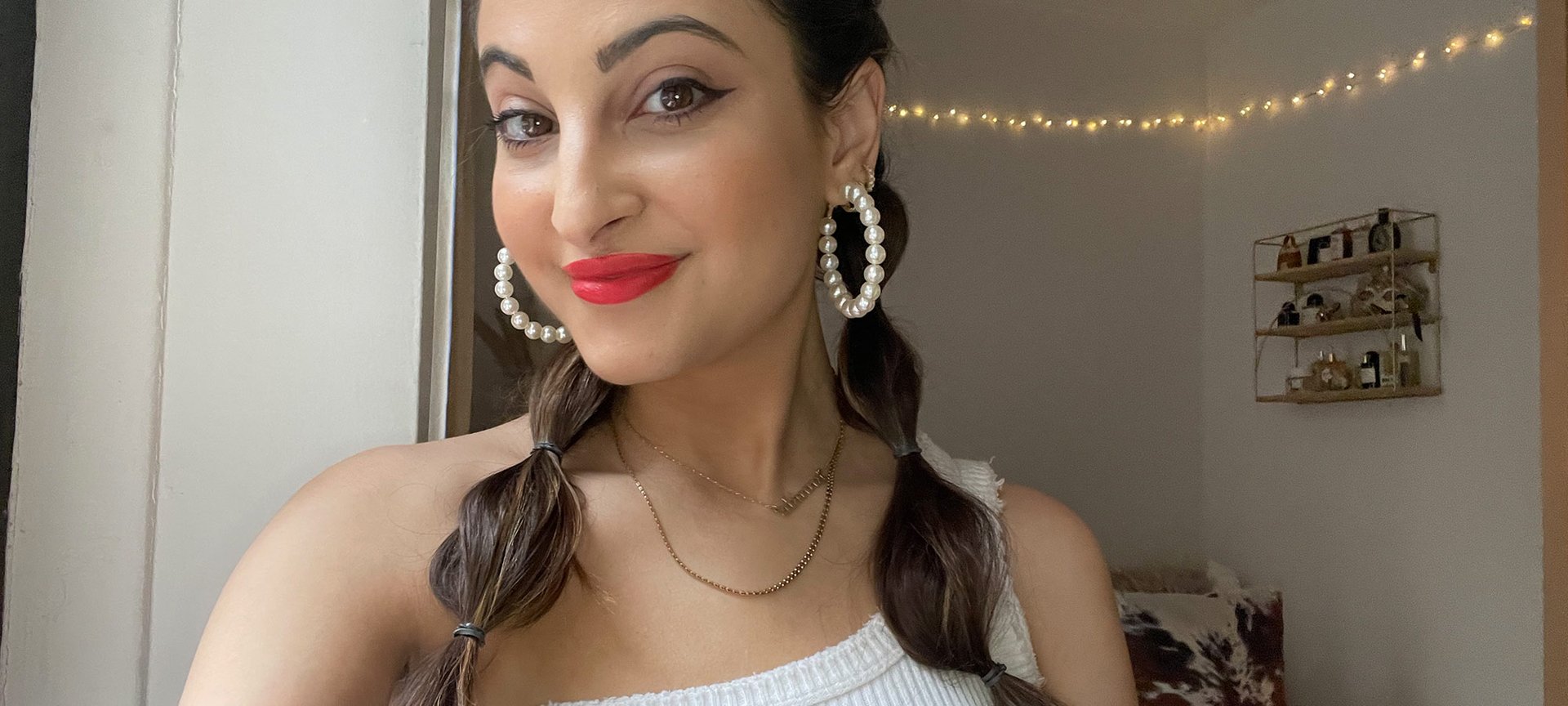 braid hairstyles
How To Bubble Braid Your Hair In 5 Steps, According To A Hairstylist
It's easier than it looks!
Bubble braids are a simpler take on classic plaits — instead of twisting the hair together to form a braid, you just need a few small elastics and the right hair-smoothing products. To learn how to perfect the look, we tapped celebrity hairstylist and L'Oréal Paris expert Jonathan Colombini for his tips, tricks and step-by-step advice. Here's how to create the charming style for any type of back-to-school event this fall.

Step 1: Blow Out and Smooth The Hair
After washing your hair, apply a generous amount of the L'Oréal Paris Elvive Dream Lengths Anti-Frizz Serum. "I love smooth textures, so using this anti-frizz serum before blowing out the hair will give you a contrast of shine and matte together," says Colombini.
Next, blow out your hair as usual for a flyaway-free finish.

Step 2: Start With Two Sections And "Braid"
Part your hair down the center and section it on each side of your head. Clip one section of hair to the side while you work on the other. Take an inch-wide section of hair at the top of the section and secure it with an elastic. Then gather another inch-long section of hair right below that and combine it with the length of the first section, and secure it all with another elastic. Continue to do this until you get to the base of your neck. As an alternative (if you have the skills), you can French braid your hair to the base then just secure pigtails at the base to create your bubbles). Then, use a tight elastic to secure each braid behind your ear so the rest of your hair remains free.
Pro tip: Colombini recommends using clear elastic bands or a shade that matches your hair color.
Step 3: Keep Adding Elastics
Starting at the base of the pigtail, wrap another elastic band about 1 to 1.5 inches from the base. Repeat these steps until you get to the end of your length.
Step 4: Make Them Bubbly!
This next step is very important in achieving the bubble look: return back to the hair between the elastic band at the base of your neck and the one below that. Use your index fingers and thumbs to gently pull the hair out to form a bubble. Keep repeating this step with each section until you reach the bottom.
"Remember to get creative with this," says Colombini, "You can make the bubbles symmetrical or larger at the base, getting smaller to the end!"
Step 5: Lock It In
Finally, be sure to give your bubble braids a good spray while forming each bubble and after the look is complete. Colombini likes to use the L'Oréal Paris Elnett Satin Strong Hold Hairspray for a workable finish and touch.
Next: 13 Plait Hairstyles for Beautifully Braided Hair
Written and photographed by: Alanna Martine Kilkeary
Discover more tips & tricks
Keep your skin happy
See all articles
Improve your routine
Show your new look more love:
makeup