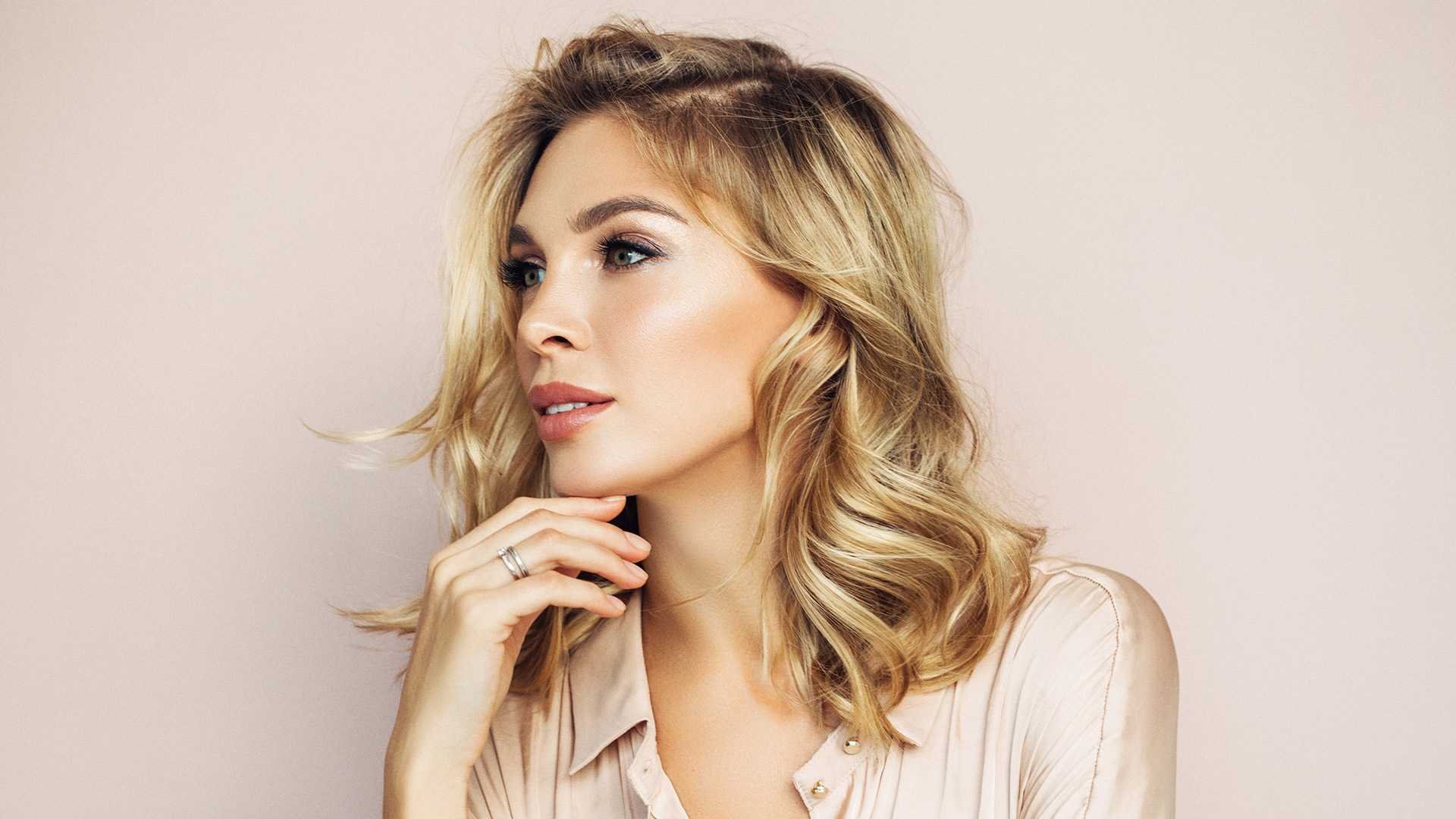 hair color tutorials
5 Tips To Go From Red Hair To Blonde Hair
It's safe to say red and blonde hair are two of the most eye-catching options for any mane. If you have red hair, you're probably used to people staring—and for good reason. A crimson hue looks positively stunning on every skin tone. But, if you find yourself itching for a change in the new year or simply asking, what would I look like with blonde hair, it might be time to take the leap. It's a major modification, but it is possible to go from red to blonde hair sans damage, as long as you follow a few key steps. Read on to find out how to go blonde like a pro and what to keep in mind before you get to dyeing.
Tip #1: You'll Have To Select Your Shade Of Blonde
Just as there are varying shades of red hair, there are countless blonde hues to choose from. If you don't want to be surprised by your new shade (and who would?), be specific about what you want. Do you prefer a strawberry blonde, or are you more of a platinum gal or guy? Perhaps you're a golden child. The L'Oréal Paris Hair Color Virtual Try-On tool is a great way to see what you'll look like in all these different hair colors. Just upload a photo of yourself in your current hair color (this is important!) or use the live camera for a real-time view, and have fun. Beware: you'll get hooked on trying different hair colors so maybe carve out time to do this on the weekend.
Tip #2: Be Prepared For Multiple Applications
When it comes to making a dramatic change—like going from red to blonde hair—it isn't often that it can be accomplished in a single session. Don't expect to step away from the first session with all your hair color wishes fulfilled; you may need multiple applications depending on the color you desire. Just be mindful of how much time you need to put between colorings to prevent unnecessary damage to your tresses, especially if you're attempting this at-home.
Tip #3: Bleach Will Be Necessary
To lighten your hair, bleach is a must. Keep that in mind when you're deciding just how light you want your hair color to be. The new L'Oréal Paris Feria Hyper Platinum Advanced Lightening System Bleach can lift up to eight levels to give even the darkest browns a desired platinum. It includes grape seed oil, sunflower seed oil and avocado oil to nourish hair and avoid dryness that can occur when bleaching.
Tip #4: Highlights Can Be A Color Savior
Still don't feel blonde enough? Highlights are a great way to achieve a baby blonde look—they can really tie everything together. Add babylights throughout your hair for a youthful, sun-kissed style. If you really want to have some fun and play with both your red and your blonde hues, you can try some looks that combine the colors. Try red hair with blonde balayage, a more simple red hair with blonde highlights look, or a red to blonde ombré.
Tip #5: Go Pro Or DIY? Choose Your Method
If there's one thing we all learned from quarantine and city shutdowns, it's that at-home hair care and hair color are possible. Though, many professionals will tell you, going blonde—especially from a ruby hue—is not simple. You can opt to put your hair in the hands of a professional or switch up your hair color on your own at home. If you're new to coloring you might want to at least consult with a pro before you start. The L'Oréal Paris Haircolor Concierge lets you schedule a virtual session with a professional colorist or chat online with a live expert before your elbow deep in at-home hair color. Once you feel confident and you're in the mood to get crafty with your color, try the L'Oréal Paris Féria in Ultra Pearl Blonde or Dark Gold Blonde for a DIY dye job that will give you the sparkle and shine you want.
Once you're officially a blonde, you'll need to show your strands some extra love in order to help maintain that stunning color. Start using products formulated for blonde color-treated hair, including the L'Oréal Paris EverPure Blonde Shampoo and L'Oréal Paris EverPure Blonde Conditioner to help neutralize unwanted brassy tones while hydrating over-processed hair.
If your hair starts to get brassy over time, opt for the L'Oréal Paris Elvive Color Vibrancy Purple Shampoo for Color Treated Hair and L'Oréal Paris Elvive Color Vibrancy Purple Conditioner for Color Treated Hair, which are enriched with purple pigments to neutralize brass and help keep color vibrant in between colorings. And don't forget to protect your color from the sun with a finishing spray that offers protection from UVA and UVB rays, like the L'Oréal Paris Elnett Satin Hairspray Extra Strong Hold with UV filter for Color-Treated Hair. You can keep your blonde healthy-looking with easy upkeep so there's more time to have all the fun.
Discover more tips & tricks
Keep your skin happy
See all articles