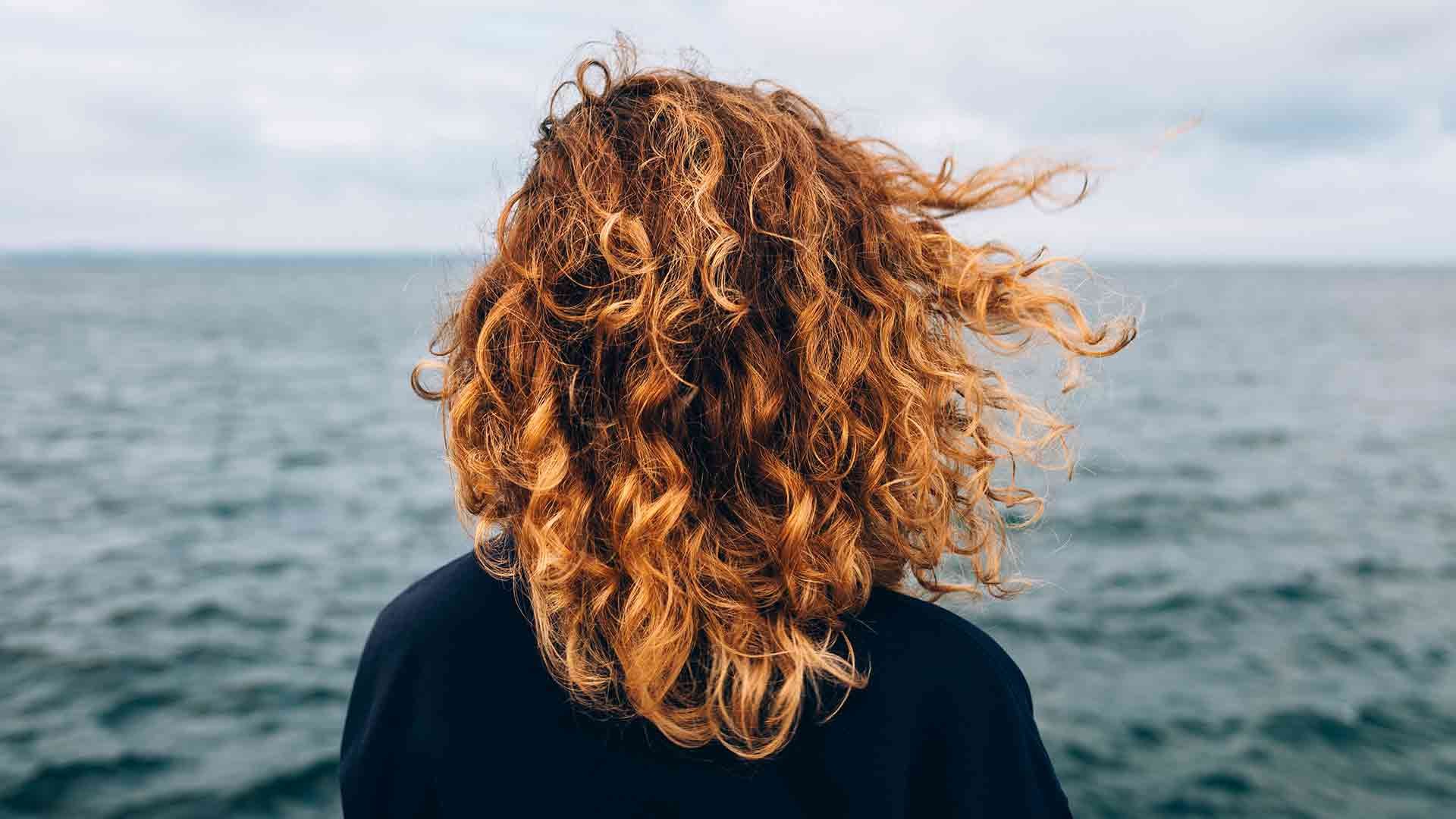 hair color ideas
Copper Lowlights Are Our New Favorite Way To Get Dimensional Color
When you think about ways to add dimension to your hair, one of the first options that likely comes to mind is highlights. And yes, it's true that lightening select strands throughout your mane is a great way to get a multidimensional 'do, but it isn't the only option. Lowlights, in particular copper lowlights, have become an increasingly popular choice for those looking to stray from a flat, single-colored mane. When used for lowlights, this warm, orangey-red hue doesn't require any bleach and is universally flattering for blondes, brunettes, redheads, and more. If you think copper lowlights may be up your alley, we've gathered some noteworthy hair color inspiration. Ahead, find five ideas for incorporating this trendy hue throughout your mane, including blonde hair with copper lowlights.
1. Champagne Blonde Hair with Copper Lowlights
Why we love it: Champagne blonde hair has neutral undertones, but adding copper lowlights into the mix will transition your mane to a warm-toned hue. This will ultimately warm up your entire beauty look, helping your complexion to appear more radiant.
Pro tip: To bring your copper lowlights to life, it's best to turn to the pros. If you want to DIY a champagne base, you can use the L'Oréal Paris Excellence Créme Permanent Triple Protection Hair Color in Champagne Blonde.
2. Black Hair with Copper Lowlights
Why we love it: Black hair can often look stark and harsh, especially against fair complexions. Copper lowlights lighten the overall appearance of an onyx mane without the need for bleach. The two colors blend together to form a beautiful, fiery 'do.
Pro tip: You'll want to head to the salon to bring your black hair with copper lowlights look to fruition. If you don't already have onyx strands, use the L'Oréal Paris Féria in Black to color your hair black at home.
3. Brown Hair with Copper Lowlights
Why we love it: This may be our favorite color combination for copper lowlights. They create subtle dimension when placed throughout a brown base, and it's just so pretty. If you have a reddish-brown hair color specifically, copper lowlights can leave people second-guessing if you were naturally born with such beautiful strands.
Pro tip: Book an appointment at your favorite salon and ask your colorist to paint copper lowlights throughout your hair.
4. Light Auburn Hair with Copper Lowlights
Why we love it: Auburn hair already boasts a beautiful orangey-red color. Pairing this hue with copper lowlights emphasizes the redhead energy so many people envy.
Pro tip: If you don't have light auburn hair, you can color your strands with the L'Oréal Paris Superior Preference Fade-Defying Shine Permanent Hair Color in Light Auburn. Then, head to the salon and have your colorist add copper lowlights throughout your mane.
5. Honey Blonde Hair with Copper Lowlights
Why we love it: This blonde hair color is already warm in tone. Copper lowlights play up those warm undertones for a summery head of hair.
Pro tip: Call up your colorist and book an appointment for honey blonde hair with copper lowlights. Make sure to save some inspiration photos to your Pinterest board!
How To Care For Copper Lowlights
Caring for your copper lowlights calls for a color-treated hair regimen. Here are three color-safe tips to keep in mind.
Tip #1. Use a System For Color-Treated Hair
If you don't currently use a system for colored strands, you'll need to reach for a shampoo, conditioner, and hair mask that will help your copper lowlights stay vibrant. We recommend the L'Oréal Paris Elvive Color Vibrancy Protecting Shampoo, L'Oréal Paris Elvive Color Vibrancy Protecting Conditioner, and L'Oréal Paris Elvive Color Vibrancy Repair and Protect Balm.
Tip #2. Turn Down The Heat
As tempting as it may be, hot temperatures in the shower can prematurely fade your copper lowlights. So, turn down the dial and wash your hair with lukewarm H2O instead.
Tip #3. Opt For Heat-Free Styling
Hot tools create some gorgeous hairstyles, but heat damage can also cause your color to fade early. When you can, opt for heat-free hairstyles. Apply the L'Oréal Paris Advanced Hairstyle CURVE IT Elastic Curl Mousse to damp hair, scrunch, and let your strands air dry for defined curls sans heat.
Next up: For more dimensional hair color inspiration, here are The Best Highlights and Lowlights for 2020.
Discover more tips & tricks
Keep your skin happy
See all articles