hair color trends
How to Get a Beige Blonde Hair Color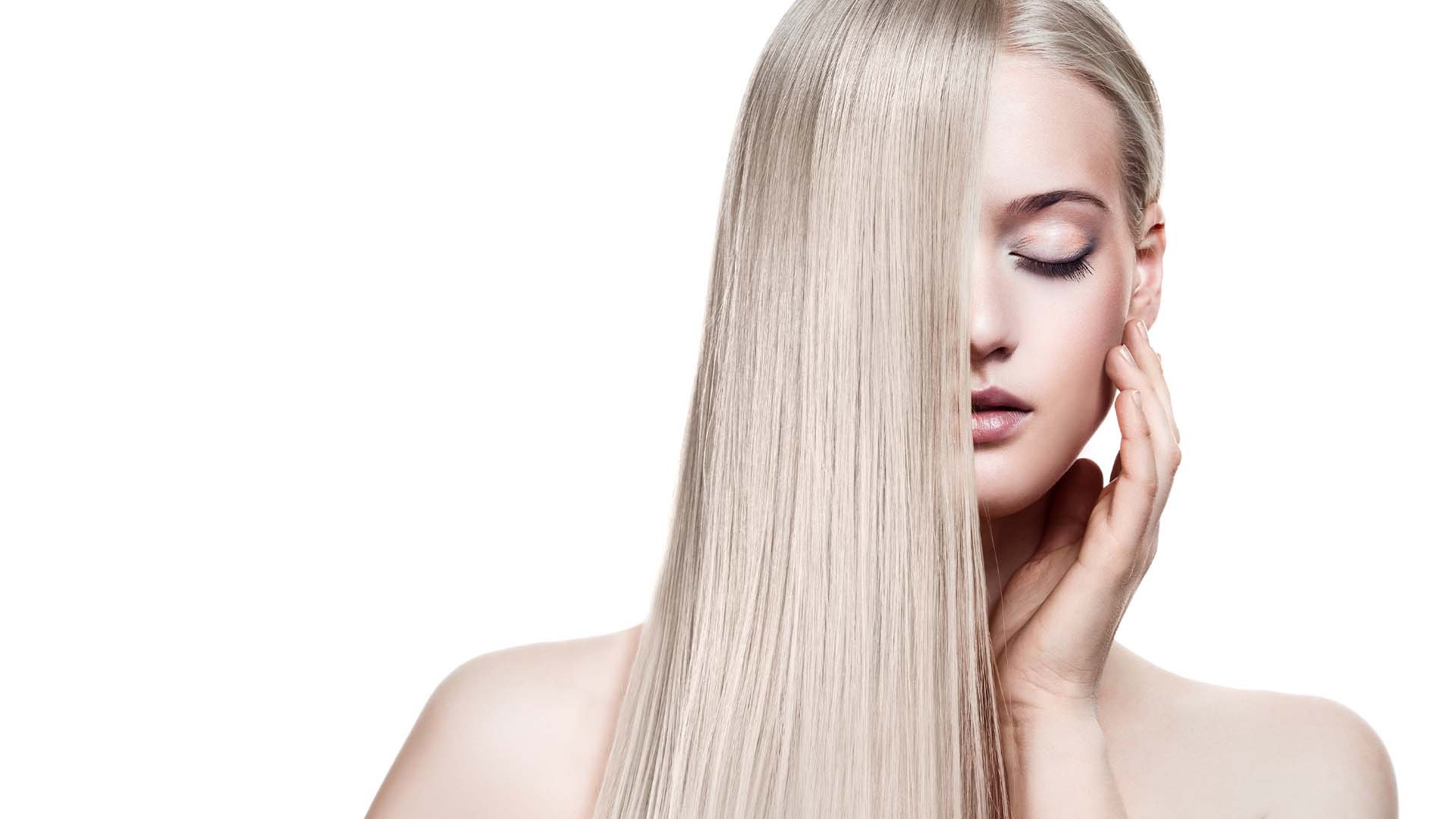 Beige blondes have more fun—that's how the saying goes, right? The latest hair color trend, beige blonde hair, has quickly taken over our social media feeds. There's just something about this dimensional blonde hue that's flattering on pretty much anyone—and what's better than that? If you're considering switching up your mane, allow us to suggest giving a beige blonde hair color a try. We promise it's seriously stunning. Don't believe us? Below, we'll share just what beige blonde hair is (and more), and you'll see why this blonde shade has been creating so much buzz.
WHAT IS BEIGE BLONDE HAIR?
We love beige blonde hair because it reminds us of sand on the beach during a hot summer day. The beige hair color blends both warm and cool shades with an overall ashy undertone. Light and dark blonde hues create dimension, making the color customizable and, in turn, flattering on nearly anyone.
HOW TO GET A BEIGE BLONDE HAIR COLOR
Want to give a beige blonde hair color a try for yourself? Keep in mind that if you're starting with a dark base, you'll need to use bleach to lighten your strands in order to achieve a beautiful beige blonde hue. The darker your hair, the more sessions it'll likely take for you to get the beige blonde mane of your dreams. If you have very dark hair, consider turning to a professional to guarantee the results are everything you're envisioning, and your hair remains healthy. It's also a good idea to head to the salon if you want your beige blonde shade to be customized to best flatter your complexion!
That being said, you can DIY beige blonde hair at home if you prefer. All you need is the right hair coloring kit to do the job. Need a product rec? We're fans of the L'Oréal Paris Féria in Light Beige Blonde.
HOW TO MAINTAIN YOUR BEIGE HAIR COLOR
Once you have your beige blonde hair color, it's important to take the proper steps to maintain it. Read on for a few tips you can incorporate into your beige blonde hair care routine.
TIP #1: KEEP IT ASHY
Like we mentioned, beige blonde hair has ashy undertones. That being said, color-treated blonde hair has a tendency to get brassy over time. To keep your mane cool-toned, add a purple shampoo and conditioner into your hair care regimen. Try the L'Oréal Paris Elvive Color Vibrancy Purple Shampoo for Color Treated Hair and L'Oréal Paris Elvive Color Vibrancy Purple Conditioner for Color Treated Hair.
Prefer sulfate-free products? Look no further than the L'Oréal Paris EverPure Brass Toning Purple Sulfate Free Shampoo and L'Oréal Paris EverPure Brass Toning Purple Sulfate Free Conditioner.
TIP #2: KEEP IT HYDRATED
Since beige blonde hair calls for bleaching your strands, it's a good idea to incorporate a little extra hydration into the mix. The L'Oréal Paris Elvive Color Vibrancy Rapid Reviver Deep Conditioner is a deep conditioner for color-treated hair that'll help hydrate each strand for shinier, silky hair.
TIP #3: KEEP IT SHINY
Speaking of shinier hair, you certainly don't want your beige blonde mane to appear dull and lackluster. That's where the L'Oréal Paris Elvive 8 Second Wonder Water Lamellar Hair Treatment comes into play. This hair treatment's liquid formula stands out from conventional rinse-out treatments. Upon contact with wet hair, it works in just eight seconds to visibly transform your strands in a single use. Damaged hair feels healthy, shiny, and silky. What more could you want?
TIP #4: KEEP IT COVERED
Roots? Where? No one likes the harsh line of demarcation that forms as your hair starts to grow out. Prevent grown out roots from taking a toll on your beige blonde hair by keeping a temporary root cover-up on hand. We love the L'Oréal Paris Magic Root Cover Up.
Beige blonde hair not your thing? Give one of The 50 Best Blonde Hair Colors for Every Skin Tone a try instead.
Discover more tips & tricks
Keep your skin happy
See all articles
Shop Featured Hair Care products
Discover More