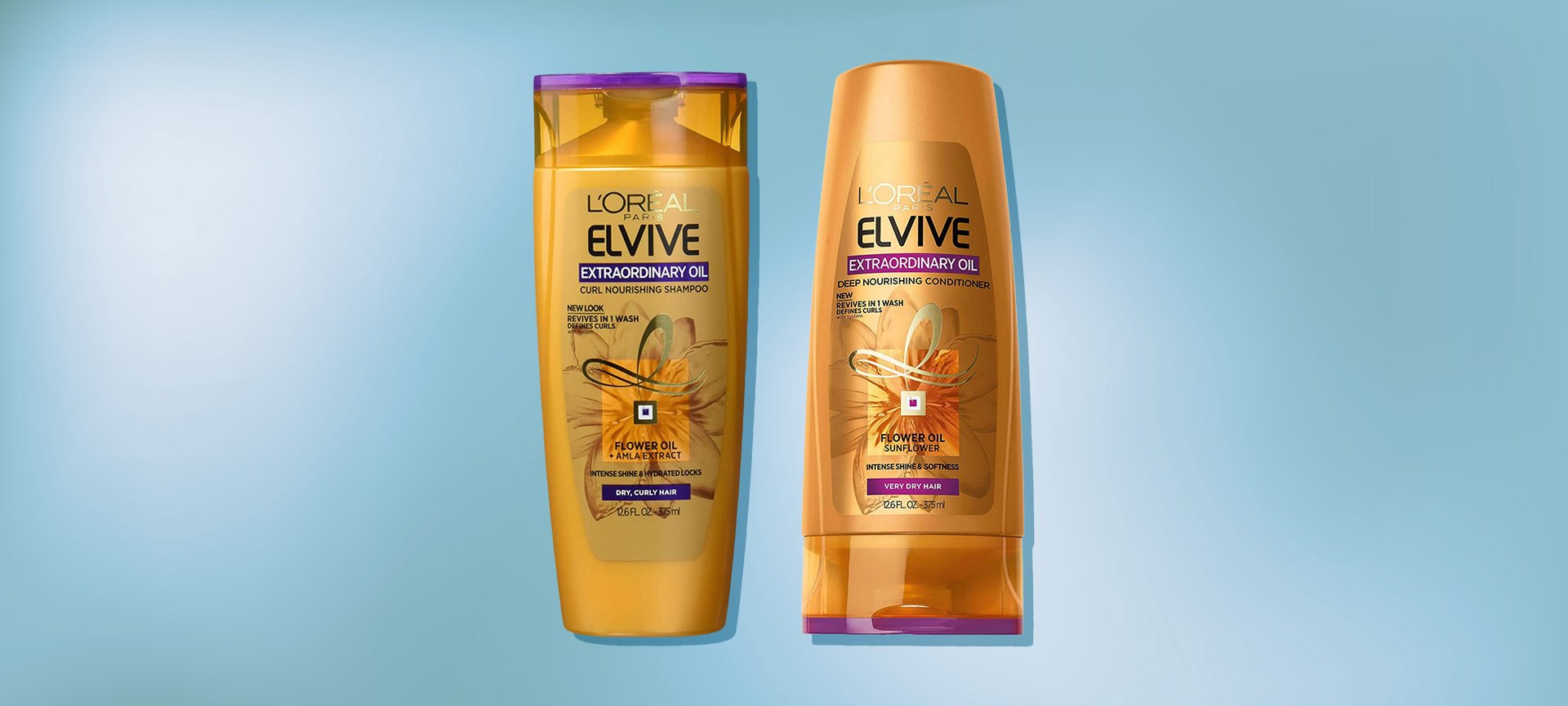 all hair types
6 Must-Have Curly Hair Products For Men
Say hello to defined curls.
Let's be honest, guys: You want your curly hair to look its best just like women do. In order for your curls to look healthy and defined, you need to find a hair care routine that's right for you. If you're hoping to learn how to maintain healthy-looking, curly strands with the right products, you've come to the right place. Follow along as we share six curly hair products for men that will give your strands the extra oomph they need.
WHAT YOU NEED TO KNOW ABOUT CURLY HAIR PRODUCTS FOR MEN
Before we dive into product recommendations, there's something we want to make clear. The best curly hair products are meant for curls regardless of your gender. This means you don't need to seek out products that are designed for or marketed toward men. It boils down to this: If they suit your curl type, they're perfect picks. Here are the curl essentials you need.
6 CURLY HAIR PRODUCTS FOR MEN
In order to sport your healthiest, most bouncy, defined curls, keep reading to see which products to incorporate into your hair care routine.
CURLY HAIR PRODUCT #1: SHAMPOO FOR CURLY HAIR
The foundation of hair care starts with your wash routine. In order to give your curly strands the care that they need, you'll need to kick things off with a shampoo formula that provides the ultimate level of nourishment. The L'Oréal Paris Elvive Extraordinary Oil Curls Shampoo, works to nourish and replenish elasticity for defined, bouncy curls. Simply apply the shampoo to wet hair, gently massage from your roots through your strands and rinse with lukewarm water. If you have oily hair, you can shampoo twice to ensure you've removed all excess oil.
CURLY HAIR PRODUCT #2: CONDITIONER FOR CURLY HAIR
To reap all of the benefits of your shampoo, we recommend that you use it in conjunction with the L'Oréal Paris Elvive Extraordinary Oil Curls Conditioner. While shampoo cleanses the hair of dirt and buildup, conditioner is essential for rehydrating your strands. It's especially important for curly hair, as curly hair types can be dry.
CURLY HAIR PRODUCT #3: HYDRATING CURL CREAM
As we mentioned, keeping your hair hydrated is extremely important when you have curly hair. Dryness can not only make your curls look less defined, but it can also be a major culprit of frizz and breakage. To give your strands some extra moisture, apply the L'Oréal Paris Elvive Dream Lengths Super Curls Cream Leave-In to damp hair. It will lock in moisture and add extra definition to your curls.
CURLY HAIR PRODUCT #4: A HAIR MASK
When it comes to caring for extremely dry hair, shampoo and conditioner can use some additional help. That's where a hair mask comes in. Moisturizing hair masks work wonders to deeply condition and restore your strands with hydration in just a few minutes. The L'Oréal Paris Elvive Total Repair 5 Power Restore Multi-Use Treatment is a hydrating product that can be used as a rinse-out mask, as well as a leave-in treatment to boost hair resistance and nourish your strands.
CURLY HAIR PRODUCT #5: CURL MOUSSE
For days when you need to head out of the door fast, a product that can amp up your curly texture quickly is a must. Enter: the L'Oréal Paris Advanced Hairstyle CURVE IT Elastic Curl Mousse. This mousse helps to add lift and definition to your curls in just one step. To use, apply an egg-sized amount to damp strands from the roots to ends, scrunch, and call it a day. As a result, you'll have soft and bouncy curls without stickiness or buildup.
CURLY HAIR PRODUCT #6: HAIR OIL OR SERUM
If you find that your curly hair is dry and prone to frizz, it's a great idea to apply a hydrating hair oil as the finishing touch to your curly hair care routine. The L'Oréal Paris Elvive Dream Lengths Frizz Killer Serum Leave-In works to tackle frizz and static while also adding a bit of shine to your hair. Simply apply one to two pumps of the serum to your hands and gently apply it to the lengths of your curls.
{ "@context": "https://schema.org/", "@type": "WebPage", "speakable": { "@type": "SpeakableSpecification", "cssSelector": ["speakable-content"] }, "url": "https://www.lorealparisusa.com/beauty-magazine/hair-care/all-hair-types/curly-hair-products-for-men" }
Discover more tips & tricks
Keep your skin happy
See all articles
Improve your routine
Show your new look more love:
makeup
{ "@context": "http://schema.org", "@type": "BreadcrumbList", "itemListElement": [ { "@type":"ListItem", "position": 1, "item": { "@id": "/", "name": "Home" } } , { "@type":"ListItem", "position": 2, "item": { "@id": "https://www.lorealparisusa.com/beauty-magazine", "name": "Beauty Magazine" } } , { "@type":"ListItem", "position": 3, "item": { "@id": "https://www.lorealparisusa.com/beauty-magazine/hair-care", "name": "All Things Healthy Hair" } } , { "@type":"ListItem", "position": 4, "item": { "@id": "https://www.lorealparisusa.com/beauty-magazine/hair-care/all-hair-types", "name": "All Hair Types" } } , { "@type":"ListItem", "position": 5, "item": { "@id": "https://www.lorealparisusa.com/beauty-magazine/hair-care/all-hair-types/curly-hair-products-for-men", "name": "curly-hair-products-for-men" } } ] }