damaged hair
Our Best Shampoo and Conditioner For Damaged Hair
June 28, 2019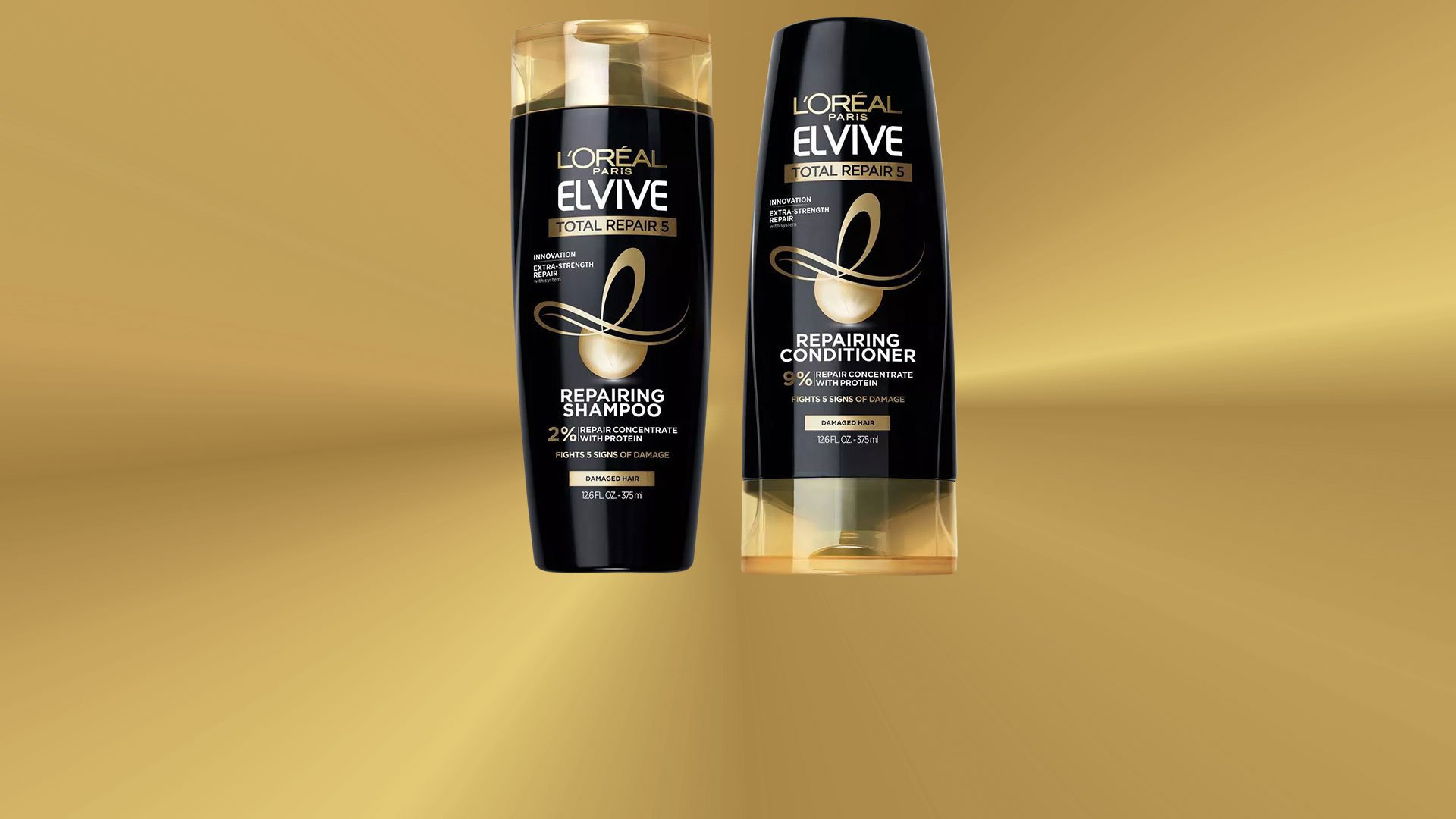 Damaged hair can be difficult to take care of and style—but finding the right hair care products can help make things a bit easier. If you have a high level of hair damage, you should find a hair care routine consisting of a shampoo and conditioner specifically for damaged hair. Below, learn about our best shampoo and conditioner for damaged hair, along with tips for how to manage breakage, dullness and split ends.
OUR BEST SHAMPOO AND CONDITIONER FOR DAMAGED HAIR
Your damaged strands need some care and attention, and the L'Oréal Paris Elvive Total Repair 5 Repairing Shampoo and L'Oréal Paris Elvive Total Repair 5 Repairing Conditioner were created to provide just that. This duo is formulated with ceramides and protein to tackle the five signs of damage: split ends, weakness, roughness, dullness and dehydration. The ceramides and protein work to reinforce the hair fiber and lock in nourishment. Start your wash routine by giving your scalp a deep cleanse with the shampoo, and follow up by coating your hair with the conditioner and letting it sit for a minute or two before rinsing with warm water.
Editor's Tip: Use the shampoo and conditioner in conjunction with a weekly hair mask for extra hydration for your damaged hair. The L'Oréal Paris Elvive Total Repair 5 Damage Erasing Balm is an easy, rinse-out hair mask which addresses the five signs of hair damage and leaves the hair feeling softer, smoother and easier to style. If you want a super versatile product that can be used as a rinse-out mask as well as a leave-in treatment, grab the L'Oréal Paris Elvive Total Repair 5 Power Restore Multi-Use Treatment. It's deeply nourishing, helps to protect against heat damage when used as a leave-in treatment, and can even be used as a co-wash product.
3 TIPS FOR STRENGTHENING DAMAGED HAIR
There are a few ways you can strengthen damaged hair. Here are three tips to make note of.
HAIR STRENGTHENING TIP #1: USE THE RIGHT HAIR CARE PRODUCTS
Of course, the right hair care products can do wonders to help strengthen your locks. Along with the products mentioned above, you'll want to ensure you're using a heat protectant prior to heat styling like the L'Oréal Paris Elvive Total Repair 5 Protein Recharge Treatment which is a deep conditioner and heat protectant in one that shields the hair from further damage caused by high temperatures.
HAIR STRENGTHENING TIP #2: CONSIDER YOUR HAIRSTYLE
How you style your hair can take a toll on your strands. As a general rule of thumb, avoid heat styling too often and opt for heat-free hairstyles when possible. It's also important to avoid extremely tight styles that could cause breakage. Need some hairstyle inspo? Here are 12 Hairstyles for Damaged Hair.
HAIR STRENGTHENING TIP #3: CONSIDER YOUR DIET
You know what they say, you are what you eat! While that may not literally be true, the foods you eat can influence the health of your strands. To learn more, head over to our article, Does Eating Food for Healthy Hair Work?
Photo Credit: Sarah Duvivier
Discover more tips & tricks
Keep your skin happy
See all articles
Shop Featured Hair Care products
Discover More