eye makeup
How to Use Nude Eye Shadow For An Anything-But-Boring Look
June 13, 2019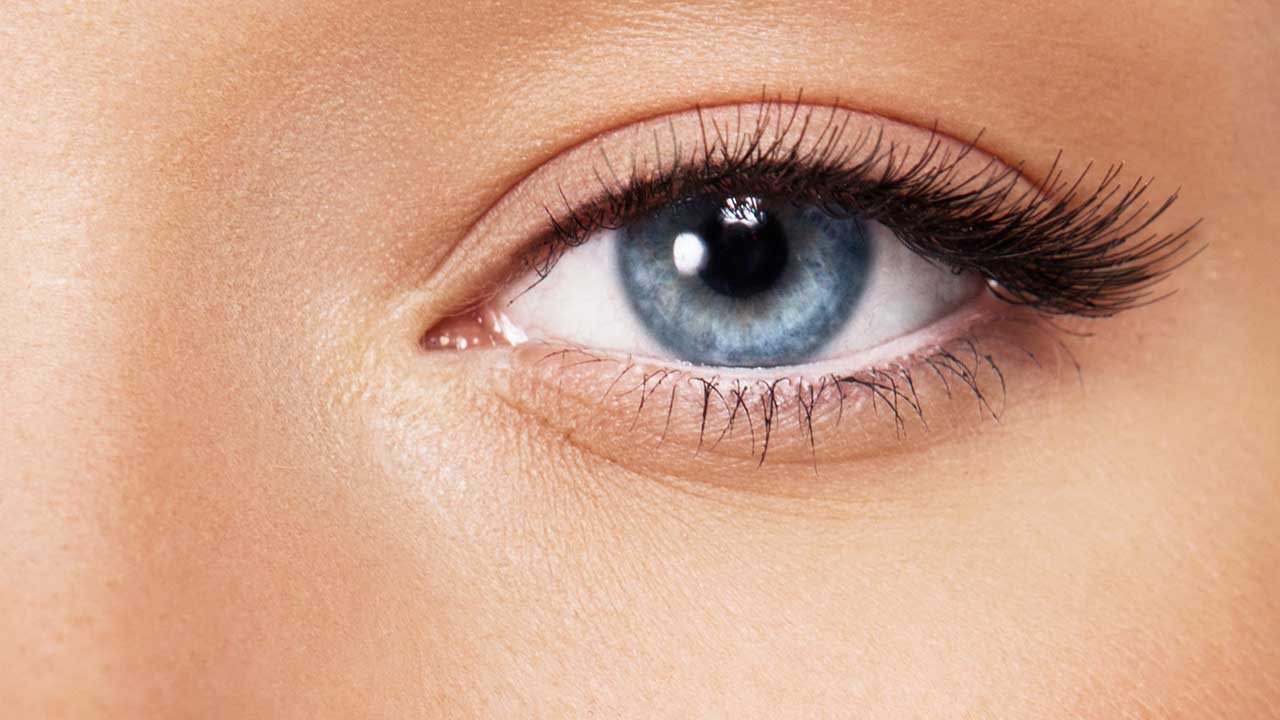 Oftentimes, nude eyeshadow is associated with trendy no makeup, makeup—but who says that's all it can be used for? It turns out there's a whole lot more to nude eyeshadow than just offering a natural look. With an array of different shades and finishes comprising the nude eye shadow spectrum, all you need is a little imagination to have endless nude eyeshadow looks. Of course, endless can be intimidating—especially when you're a beginner when it comes to how to do eyeshadow. That's why we're sharing three nude eyeshadow ideas that use our best nude eyeshadow palettes and single shadows. Ready to take your makeup look to the next level? We have a feeling nude eye shadow is about to become one of your go-to looks!
NUDE EYESHADOW LOOK #1: THE NUDE SMOKY EYE
When it comes to nude eyeshadow, you can't discount the nude smoky eye. Similar to the classic smoky eye, the nude rendition provides just as much definition and gorgeous allure as its darker counterpart. Before you get started, keep this in mind: For a nude smoky eye, you're going to need to get your hands on three eye shadow hues, a dark shade to define, a medium shade to blend, and a light shade to highlight. We recommend using a nude eyeshadow palette, so that you'll have a variety of shades to work with. So, grab your makeup bag—it's time to try our pretty nude smoky eye tutorial!
What you'll need:
Eye shadow primer
L'Oréal Paris Paradise Enchanted Scented Eyeshadow Palette
L'Oréal Paris Infallible Pro-Last Waterproof, Up to 24HR Pencil Eyeliner in Brown or Grey
L'Oréal Paris Voluminous Lash Paradise™ Washable Mascara
Get the look:
STEP 1: START WITH EYE MAKEUP PRIMER
To ensure that your nude look stays in place once you inevitably perfect it, you want to start things off by using an eye shadow primer. This can give you a smooth canvas to apply your eye shadow over—and it can also aid in keeping your makeup in place. No eye makeup primer laying around? No problem! You can also dab on a tiny bit of foundation or concealer in a pinch.
STEP 2: CREATE YOUR BASE
Use an eye shadow brush to sweep the palette's medium nude shade across your entire eyelid.
STEP 3: DEFINE YOUR CREASE
Next, pick up a darker shade with a fluffy crease brush. Place the eye shadow in your crease, starting at the outer corner and working your way in. The color should be most-concentrated at the edge of your eye, fading as you get further into your crease. If you go too heavy towards the inner corner of your eye, you might actually make your eyes look smaller. No thanks!
STEP 4: BLEND, BLEND, BLEND
Using a fluffy blending brush, blend between your base color and the color in your crease, creating a super-subtle transition between the two. The less harsh you can make the line where the colors meet, the better.
STEP 5: HIGHLIGHT
Equally as important as laying down a base and giving your look definition is highlighting. The perfect highlight application can instantly give the appearance of lifted brows and brighter-looking eyes. To get the look, use an eye shadow brush to press your lightest eye shadow shade under the tail end of your eyebrow. Blend it out so that it mimics the way the light hits your brow bone.
STEP 6: ADD MORE DEFINITION TO YOUR EYES
To further define your eyes, mix your medium and dark eye shadow shades together and apply them to the outer two-thirds of your lid. Next, place a dab of your highlighting shade on the inner corner—and that's it for eye shadow!
STEP 7: DRAW A MINIMAL CAT EYE
Since a nude smoky eye isn't supposed to be overly dramatic, rather the goal is to achieve a defined everyday look, don't use black eyeliner. Instead, opt for a grey or brown liner since those colors are less harsh. Draw a thin line with a little flick to help add a touch of definition to your lash line—without stealing the show from your perfectly blended eye shadow.
STEP 8: GIVE YOUR LASHES SOME LOVE
All that's left to complete your new favorite eye look is a little volumizing mascara. Sweep a couple of coats onto your lashes and you're good to go!
Voila! There you have it: a new approach to nude eyeshadow and another way to incorporate the smoky eye technique into your makeup routine on the reg.
NUDE EYESHADOW LOOK #2: THE NEGATIVE CUT CREASE
While the nude smoky eye is a total classic that's perfect for daytime, the negative cut crease is a seriously trend-setting eye makeup look that's fit for a night on the town. While the star of the show with this look is definitely your eyeliner, nude eye shadow comes in handy, creating contrast and emphasizing a super-sharp cut crease. Interested in this edgy look? In that case, what are we waiting for?
What you'll need:
Eye shadow primer
L'Oréal Paris Colour Riche Monos Eye Shadow or L'Oréal Paris Colour Riche La Palette Nude
L'Oréal Paris Voluminous X Fiber Mascara in Blackest Black
L'Oréal Paris Infallible The Super Slim Liquid Eyeliner
Get the look:
Instead of rehashing all the details right here, head over to our article, How to Create a Negative Space Cut Crease, for a step-by-step tutorial.
NUDE EYESHADOW LOOK #3: THE COLORFUL EYE
When you think nude, the last thing you imagine is a pop of color. While nude hues and vibrant shades are about as different as you can get, a well-placed nude shadow can actually complement and amp up your more colorful shadows. We know you're curious, so let's get into it.
What you'll need:
Eye shadow primer
L'Oréal Paris Colour Riche Monos Eye Shadow in Paris Beach
L'Oréal Paris Infallible 24 HR Eye Shadow in Endless Sea
L'Oréal Paris Infallible Pro-Last Waterproof, Up to 24HR Pencil Eyeliner in True Teal
L'Oréal Paris Unlimited Lash Lifting and Lengthening Washable Mascara in Blackest Black
Get the look:
STEP 1: APPLY AN EYE MAKEUP PRIMER
Apply an eye shadow primer to your eyelids to prep them for your eye makeup and ensure your look lasts throughout the day.
STEP 2: CREATE YOUR BASE
Apply nude eye shadow across your eyelid. The nude shadow will neutralize the color of your eyelid—helping to hide any veins or discolorations—and allow your colorful eye shadow to show up more vibrantly once applied. This little trick works exactly the same way as layering neon nail polish over a coat of white polish!
STEP 3: ADD YOUR COLOR
Choose a popping eye shadow shade, like a stunning teal, and apply it over the nude eyeshadow. Use a fluffy brush to gently blend the shadow out at your crease, saying adieu to any harsh lines. Use a flat top brush to apply the same shadow along your lower lash line for an added pop of color.
STEP 4: LINE YOUR WATERLINE
Reach for a waterproof, teal pencil eyeliner to line your waterline for a completely coordinated, colorful look.
STEP 5: APPLY A FEW COATS OF MASCARA
No makeup look is complete without mascara—especially not this one! Use a black mascara that will add drama to your lashes and complement the intensity of your colorful eye shadow.
Want to take your nude makeup skills to the next level? Try adding a nude lipstick to your next makeup look! Read our article, How to Find the Right Nude Lipstick For Your Skin Tone, to find your perfect shade.
Discover more tips & tricks
Keep your skin happy
See all articles
Shop Featured Makeup products
Discover More