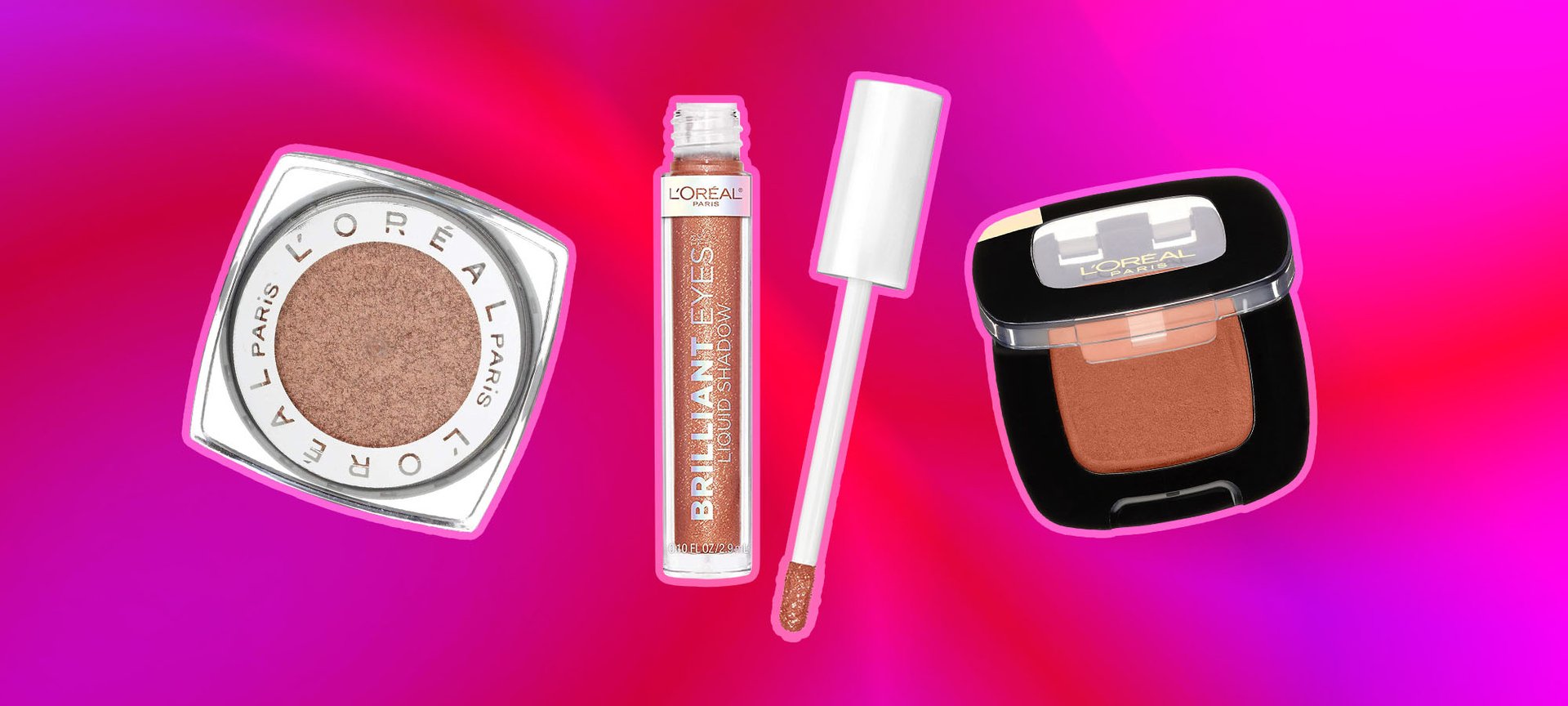 eye makeup
The Best Eyeshadow Shades for Dark Brown Eyes
Set your gaze on these flattering hues.
Just like our favorite face makeup, our eye colors come in a wide spectrum of shades. And the most common of colors brings some of the most eye-catching versatility to the stage. Dark brown eyes we're looking at you. Those beautiful hazelnut eyes can pull off a plethora of makeup looks and stuns in almost any eyeshadow shade. Whether you've set your sights on trying some of the latest beauty trends or just searching for the most flattering shadow for your beautiful browns, you've got options. And we're sharing the best pigments that will help your pretty chestnut peepers showcase their full potential.
The Best Eyeshadow For Dark Brown Eyes: Purple
The color of royalty, purple hues are elite when it comes to flattering eyeshadow colors for dark-eyed beauties. From lavender to eggplant, any shade of purple eyeshadow will help to highlight your natural brown pigments and brighten the whites of your eyes. Swap out your typical eyeshadow and smudge a light lilac along your lower lash line or use a deep purple as part of a sultry smokey eye.
This eyeshadow features a rich, powerful purple color in a velvety formula that is both fade-resistant and waterproof. This ultra intense eyeshadow also comes in two other purple shades, Purple Priority and Perpetual Purple which make the perfect beginnings to create a pretty gradient on your lids.
This eyeshadow palette packs a lot of purple in a petite package. The multi-colored, multi-finish palette features four different shades of purple that are specially curated to complement each other and your brown eye color.

The Best Eyeshadow For Dark Brown Eyes: Gold
Gold is a rich, glamorous shade that is known for bringing out the warm undertones in brown eyes. This sun-kissed color comes in a range of shades, from copper to bronze, so you've got plenty of choices to help get you on the gilded path.
This gorgeous metallic gold eyeshadow illuminates your eyes and allows you to create a truly luxurious look. Its creamy pressed powder formula has a rich, buildable gold color and can also be applied wet for a more dramatic foiled look.
This high-impact, high-shimmer liquid eyeshadow is a bright and beautiful gold shade. In one stroke, you can apply a luminous gold pigment to your lids that is lightweight, crease-resistant, transfer-proof, and adds some sparkle and shimmer for up to 16 hours.

The Best Eyeshadow For Dark Brown Eyes: Brown
One of the best ways to complement your eyes is to match your eyeshadow to your eye color. While creating contrast can be beautiful, neutral brown eyeshadows are the perfect way for you to accentuate your eyes. These brown eyeshadows pair well with just about everything so they're a perfect shade to wear to work, date night, or anything else that may be on your agenda, whether virtual or IRL.
This gorgeous shade of rich chocolate brown is the perfect match for dark brown eye hues. The shadow's vibrant color, velvety texture, and matte finish make for a beautiful eye paint and when paired with a slightly lighter, shimmery brown like Pain Au Chocolat, they can create an even more stunning eye makeup look.


This sophisticated shadow palette contains four shades of brown that range from cream to coffee. It also has all the shades you need for creating a
brown smokey eye
or for letting your brown eyes stand out with a
no makeup, makeup look
.
The Best Eyeshadow For Dark Brown Eyes: Red
Not only is red eye makeup fiercely flattering for brown eyes, but it's also seriously on-trend for the season. From bright red to maroon and more, your options are nearly endless when it comes to how you can rock a warm-toned red eyeshadow look.
This maroon eyeshadow is a cool-toned shade of red that will bring out your eye color. The highly pigmented formula goes from gel to powder and is perfect for creating a popping eye makeup look.
For an earthier approach, this slightly warmer red-brown hue has a matte finish that allows for a more subtle look than its brighter counterparts d. The borderline burgundy shade is perfect for making a statement eye makeup look suited for the cooler months of the year.
The Best Eyeshadow For Dark Brown Eyes: Blue
Blue eye makeup isn't reserved for those with blue eyes — this enchanting color looks especially stunning when paired with contrasting eye colors. Consider complementing your brown bulbs with one of these sky-colored shades that'll add some drama, making your eyes the focal point.


This beautiful deep royal blue eyeshadow is sure to make your brown eyes pop. The sparkling azure hue has a powder-cream hybrid formula that glides on effortlessly, leaving behind a vibrant pigment with a hint of shimmer too.

For an intense teal eyeshadow look, grab this palette. made up of varying shades of blue and teal. You can play with one shade or dive into all of the colors in this cerulean range.
Next: 7 Eyeshadow Tips For Dark Skin Tones
Written by: Lauren Paige Richeson, Photo Credit: Sarah Duvivier
Discover more tips & tricks
Keep your skin happy
See all articles
Shop Featured Makeup products
Discover More