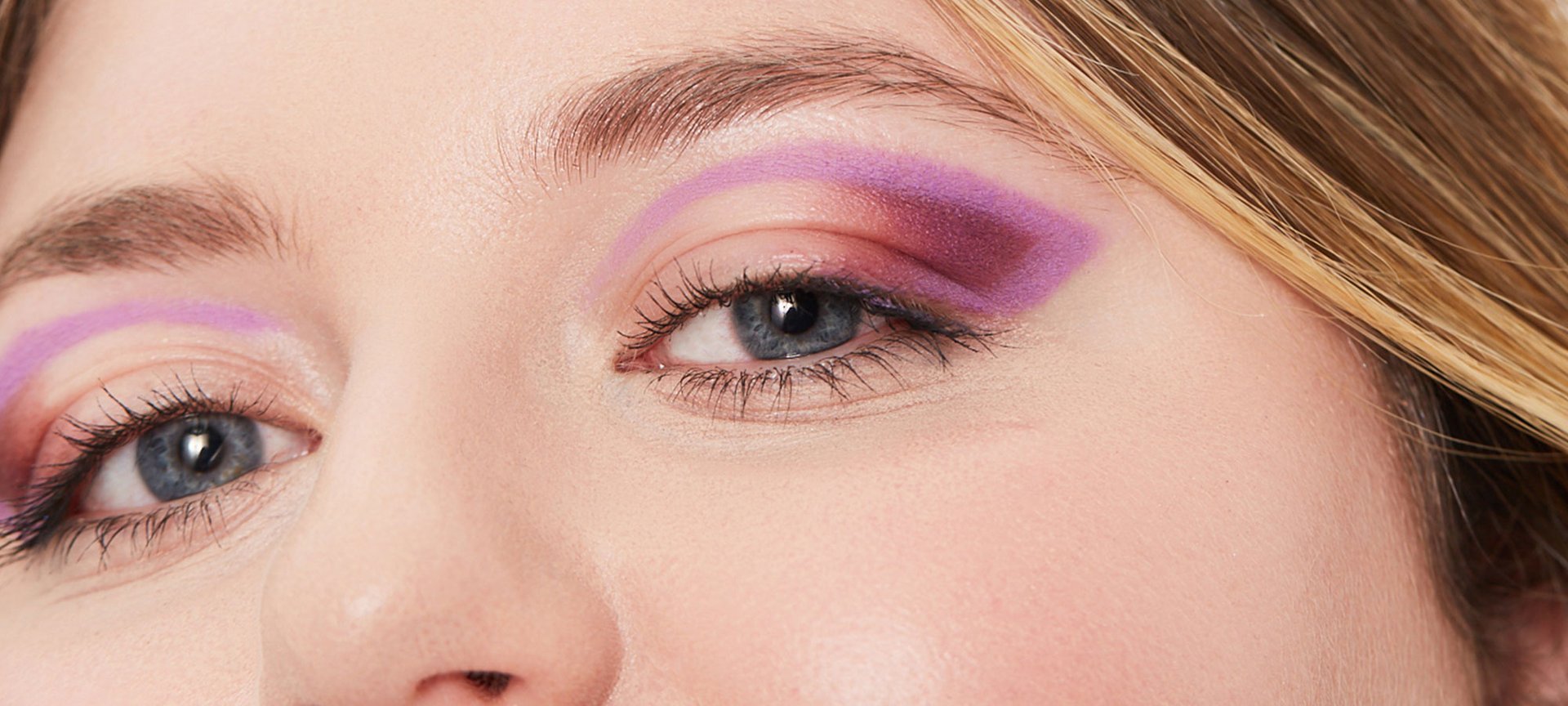 eye makeup
The Best Eyeshadow Colors To Make Blue Eyes Pop
These hues were made for your blues.
With so much different makeup on the market, finding products that best cater to your preferences and flatter your unique features can be overwhelming. From different textures and finishes to application methods and tones, selecting products that best suit you can be tricky. Understanding which colors and tones are the most flattering on your eyes can be one of the hardest parts. But don't stress—we're here to help! Below, find our guide to the best eyeshadow for blue eyes.
Understanding The Best Eye Makeup For Blue Eyes
There are plenty of great options when it comes to eyeshadow for blue eyes, but narrowing down the most flattering hues really depends on what shade of blue your eyes are. Blue eyes are commonly separated into three categories: light blue, gray-blue, and dark blue. Light blue typically has hints of sky blue and silver, gray-blue veers more toward gray with hints of light green, and dark blue is typically quite dark with the faintest speckles of a lighter ocean-inspired hue. To find the best eyeshadow color for your blue eyes, we're breaking down the color wheel and sharing our recommendations.
The Best Eyeshadow Color For Your Blue Eyes
The color wheel will be your greatest resource when determining the best eyeshadow colors for your shade of blue. Keep reading to see what shades the color wheel says will flatter you.
For Light Blue Eyes
If you have light blue eyes, give orange a try. When looking at the color wheel, you'll notice that directly across from light blue shades are orange hues. This doesn't mean you have to wear bright orange eyeshadow—you can also opt for orange-based neutrals and warm copper tones like the L'Orѐal Paris Brilliant Eyes Shimmer Liquid Eyeshadow Makeup in Precious Lava which is a warm, golden orange.
For Gray-Blue Eyes
If you have gray-blue eyes, peachy shades will be extremely flattering on you. Your eye color would sit across from yellow and orange tones on the color wheel, and peach is a great in between shade that's flattering on lots of skin tones. To create eyeshadow looks in the this color family, try out the L'Orѐal Paris Colour Riche Monos Eyeshadow in Mix And Matte which is a sandy nude shade and blend it with the L'Orѐal Paris Colour Riche Monos Eyeshadow in Mademoiselle Pink which is a gorgeous light pink shade.
For Dark Blue Eyes
If you have dark blue eyes, give hues of yellow a go. Since dark blue eyes can sometimes appear almost black in color, a great way to brighten them up is with a touch of yellow-tinted eyeshadow. Golden hues will help enhance dark blue eyes to make them appear slightly lighter while bringing attention to the baby blue flecks in your irises. If yellow is outside your comfort zone, pale golds will also do the trick. The L'Orѐal Paris Infallible 24HR Eyeshadow in Eternal Sunshine is a bright yellow gold which looks gorgeous on deep blue eyes.
Editor's Note: If warmer shades aren't your preference, remember that neutrals are flattering on everyone. So get creative and experiment with shades of brown, taupe, gray and black.
Next: How To Create A Rainbow Eyeshadow Look
Photo Credit: Chaunte Vaughn
Discover more tips & tricks
Keep your skin happy
See all articles
Shop Featured Makeup products
Discover More